Many companies look for a local managed IT service provider (MSP) so that they can:
Get onsite technical support right away when they need it.
Receive personalized attention and support.
However, many companies find that local providers are too small or lack the expertise that they need. For example, if an MSP is too small, you'll likely run into a situation where all of their technicians are tied up helping other clients and you can't get onsite support in a timely manner (even if your issue is critical). Or, the MSP may not have the expertise to truly secure your IT infrastructure, leaving you vulnerable to cyberattacks.
Ntiva provides fast, onsite support to companies in most cities across the United States (often within 60 minutes) and gives you access to advanced solutions for:
Cybersecurity: We offer a full suite of cybersecurity services, including AI-powered endpoint detection and response backed by a 24/7 security operations center (SOC).


Cloud services: We provide solutions for cloud storage, data backup, remote desktop access, and many more cloud solutions so that you can manage your entire cloud network from one place.


Strategic planning: With Ntiva, you'll have access to leading experts in IT management and security for a fraction of the cost of hiring a full-time CIO or CISO.


Proactive management: Ntiva monitors your entire IT network 24/7 for signs of issues and immediately takes action to resolve the situation if something goes wrong.


And much more…
Plus, with access to 300+ expert technicians, you'll always have the support you need, when you need it.
In this guide, we start with an in-depth review of Ntiva's managed IT services and the locations we serve. Then, to help you find additional options for managed IT services near you, we also list several MSPs in each state.
Whether you're looking for a fully managed or a co-managed IT solution, Ntiva has you covered. To learn more about how Ntiva can serve you, book a consultation.
Ntiva: Personalized Support and Advanced Technology Solutions
For nearly 20 years, Ntiva has served companies in many different industries including manufacturing, government contracting, financial services, legal services, private equity and more.
Whether you're looking to outsource all or just some of your IT needs, Ntiva can help you improve productivity, reduce downtime, grow your business, and cut costs.
In the following sections, we provide details on our most popular services and share case studies to show how other businesses have benefited from partnering with Ntiva.
Office Locations and Onsite Support (with Fast Response Times)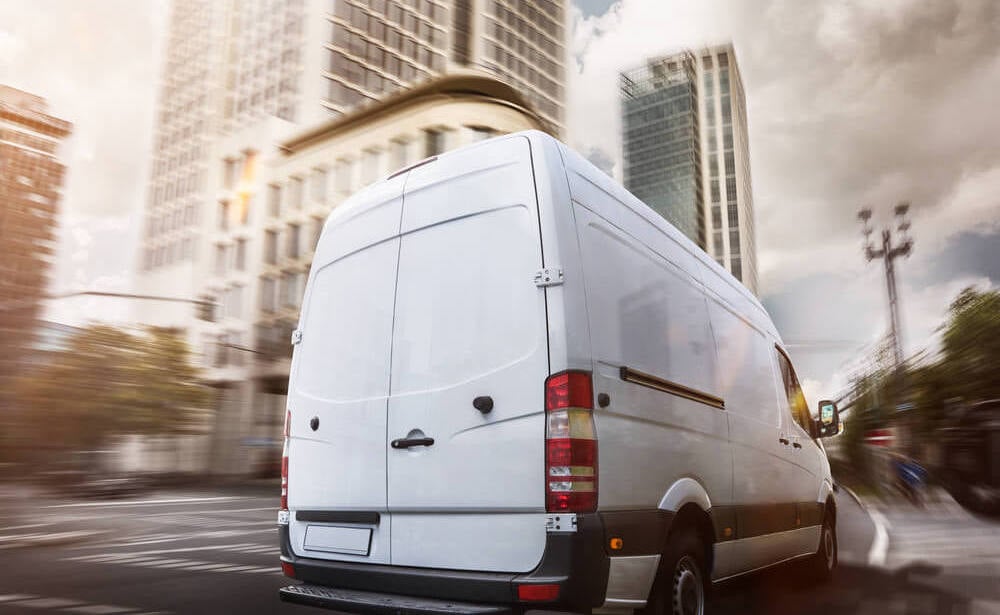 Ntiva's main offices are located in:
However, we're dedicated to providing personalized, local onsite support no matter where your office(s) and employees are located, which is why we often find and partner with local MSPs near our clients. Because of these partnerships, we can have a technician onsite within the same day in most cities—often in under an hour.
It can be very difficult to vet your local MSPs to ensure you'll get the expertise you need and the service you deserve. By partnering with Ntiva, we're ensuring your issues will be resolved effectively and efficiently.
Case Study: Read about how Ntiva arrived onsite and helped this nonprofit organization recover from a server failure in time for their biggest event of the year.
24/7 Technician Help Desk Support
Most IT issues can be resolved remotely, however, many companies are hesitant to rely on remote MSPs because they are often less responsive than local MSPs.
At Ntiva, we believe you deserve immediate, personalized attention whether we're helping you in person or remotely. Here's how we designed our help desk to do just that:
All calls are answered in less than one minute, on average—day or night.


You can immediately start troubleshooting your issue because your call will be answered by an experienced technician rather than a non-technical representative.


We address issues on a first-come, first-served basis (many MSPs address issues according to priority levels which are assigned based on arbitrary factors such as how many people the issue affects).


All of our help desk technicians are based in the U.S. to reduce miscommunications.
Plus, you'll have full access to all help desk tickets and reports, which is helpful for knowing what devices are causing the most problems, who's calling in the most frequently, and more. With this information, you can make informed decisions about your technology investments, such as which devices to upgrade.
If you want to manage some tickets internally (e.g., have us handle day-to-day account lock-outs for example, while your IT department handles more advanced troubleshooting), your IT staff will also have access to our help desk software so that all tickets can be managed in one place.
Related: Remote IT Support Services: 5 Factors to Evaluate an MSP
Advanced Cybersecurity Solutions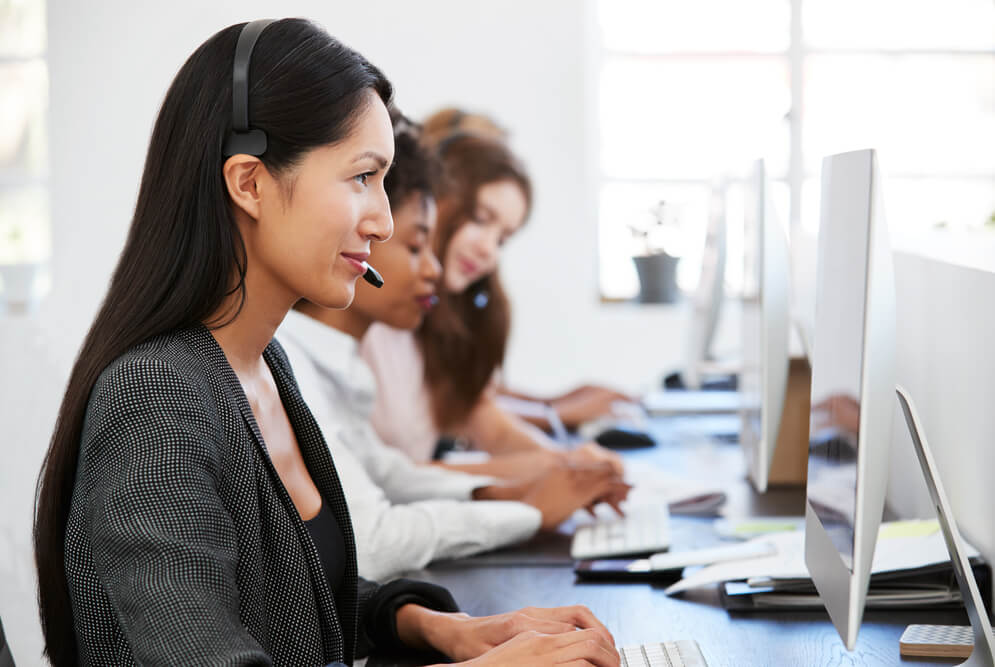 Many smaller MSPs don't have the resources or expertise to truly protect your company from cyberattacks.
For example, many MSPs will help you install simple antivirus software and only respond if you call them after an attack takes place. With Ntiva, our security operation center (SOC) monitors your network 24/7 for vulnerabilities and signs of attacks. This gives us the chance to strengthen your network security before an attack happens.
If we do identify suspicious activity, our team responds immediately—often before end-users are aware of the issue.
Here's an overview of a few other security services you'll get with Ntiva:
Endpoint detection and response (EDR): Most antivirus software relies on someone entering descriptions of the types of activities it should prevent (e.g., specific types of ransomware or malware). The software only blocks activity that matches these descriptions and lets everything else through. It's nearly impossible to identify every type of attack ahead of time, which is why most antivirus software is inadequate for keeping your company safe. On the other hand, EDR doesn't rely on descriptions but instead uses AI and machine learning to identify potential threats. These threats are then sent to our SOC team, which decides if it's a true threat or not. This lets you catch more types of attacks and malware while minimizing false positives.


Virtual chief information security officer (vCISO): Ntiva makes IT security experts available for consultation whenever you need them—at a fraction of the cost of hiring a full-time CISO.


Phishing prevention training: Many cyberattacks are aimed at employees, which is why it's crucial that everyone is trained to recognize and respond to cybersecurity threats. Ntiva handles phishing prevention training for you. We create the training material, send out email tests, and document everything (detailed documentation is typically required by insurance companies).


With all of these security measures in place—backed by leading experts—you can enjoy greater peace of mind.
Additionally, many MSPs lack the expertise to help you meet compliance requirements (e.g., CMMC, HIPAA, NIST). Ntiva has extensive expertise on what it takes to meet various regulation requirements and maintain compliance.
Here are a few case studies to show how Ntiva helped other businesses meet various regulatory requirements:
Related: 6 Top Managed Security Service Providers (MSSP) Guide
Certified Microsoft and Apple Service Provider
It can be difficult to find an MSP with expertise for both Microsoft and Apple products. Most MSPs only truly specialize in one or the other, and yet advertise support for both. In this case, they try to use whatever tools and skills they have to find a solution for the devices they're less familiar with. The problem with this is that Apple and Microsoft operate very differently. They use different names for the same functions and different functions to perform the same task.
If a technician only has experience working with Microsoft products, for example, they may not understand what's going wrong with an Apple product or how to fix it. Additionally, if they only have Microsoft tools available (e.g., a remote access control tool), they may not be able to use those tools on the Apple product. Even if they can make the tools work and create a solution, it's unlikely that the solution will last long-term.
That's why it's important to work with an MSP who has years of experience working on the products you (and your team) prefer, and that they're using the right tools.
Ntiva has separate departments dedicated to Microsoft and Apple. In each department, you'll work with technicians who have specialized knowledge and use the appropriate tools for the job.
Managed Services for Microsoft 365

:

As both a Microsoft Gold Partner and a Microsoft Cloud Solution Provider (CSP), Ntiva can help you with any Microsoft device and software (e.g., Azure, Teams, SharePoint, OneDrive). Microsoft 365 is a robust platform and many companies only scratch the surface of its capabilities. We can help you take full advantage of the platform.
Note: Ntiva is also a Dell Gold Partner and a Cisco partner.

Proactive IT Management and Strategic Planning
Many MSPs operate under a break-fix mentality where they only help you with an issue if you reach out after something breaks.
At Ntiva, we help you address issues before they happen in two key ways:
24/7 IT network monitoring: By monitoring your entire IT network, we're able to identify patterns that may indicate when you're likely to experience an issue (e.g., an automatic server update is scheduled for the same time as a company-wide video meeting), which gives us the chance to find a solution before it affects productivity. Plus, we're able to identify and fix issues before your team is aware of them.


Hardware and software management: Our IT team carefully documents what hardware and software your company owns or is using, including where it's located, when it's due for an update, what other devices it's connected to, and much more. Then, we schedule updates at a time it's convenient for your team and handle those updates for you. We can also help you know when it's time to replace and/or recycle specific pieces of hardware. By keeping everything up-to-date, you'll be minimizing the problems that arise.
Additionally, our IT experts can help you plan for future business growth, stay up-to-date with the latest technology, find more efficient solutions to cut IT costs, and much more.
Note: To stay ahead of IT issues, some companies like to have a technician onsite on a recurring basis to check-in, answer questions, and address any problems. We're happy to accommodate you, if you're interested in a similar arrangement.
Case Study: A large nonprofit was in a continuous cycle of fixing issues with their outdated and expensive IT infrastructure. Read about how Ntiva helped them upgrade their systems and cut IT costs by over 50%.
Comprehensive Cloud Solutions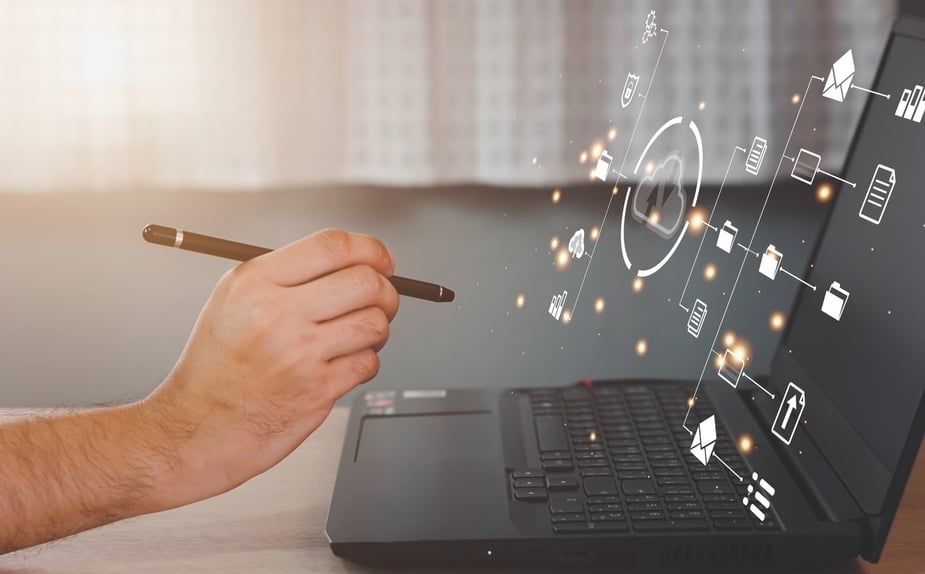 Many companies end up working with multiple cloud service companies to cover all their business needs (e.g., cloud security, data backup, virtual servers, and more). Many MSPs will help you implement these solutions and solve issues when they arise, but you'll still have to manage each of them separately.
On the other hand, Ntiva lets you consolidate all of your cloud solutions in one place—from data backup storage to remote access desktop solutions.
Ntiva cloud solutions include:
Cloud migration and integration.
IT consulting services (so you can find the right solutions to help you cut costs and increase operational efficiency).
Data center hosting (co-location or entirely hosted by Ntiva).
Remote workstations.
Data backup and disaster recovery.
Public and private cloud storage (e.g. Dropbox, iCloud).
Ongoing maintenance.
Finally, many cloud solutions charge you based on how much bandwidth you use within a given timeframe. This makes it difficult to plan your budget and can quickly add up. Ntiva's cloud services are offered for a flat-rate fee so you always know how much to budget for.
If you think Ntiva could be the right managed IT support service for your organization, book a consultation today.
Managed IT Service Providers by State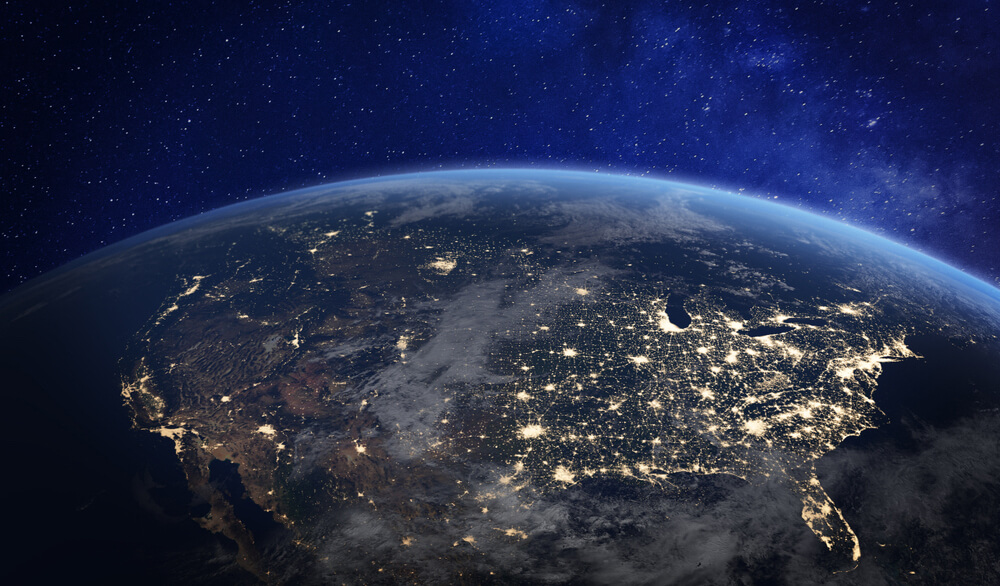 Alabama
Alaska
Arizona
Arkansas
California
Colorado
Connecticut
Delaware
Florida
Georgia
Hawaii
Idaho
Illinois
Related: 6 IT Support Companies in the U.S. (New York, Chicago, and More)
Indiana
Iowa
Kansas
Kentucky
Louisiana
Maine
Maryland
Massachusetts
Michigan
Minnesota
Mississippi
Missouri
Montana
Nebraska
Nevada
New Hampshire
New Jersey
New Mexico
New York
Related: Managed IT Services NYC: 2023 Guide
North Carolina
North Dakota
Ohio
Oklahoma
Oregon
Pennsylvania
Rhode Island
South Carolina
South Dakota
Tennessee
Texas
Utah
Vermont
Virginia
Washington (State)
Washington, D.C.
West Virginia
Wisconsin
Wyoming
Ntiva provides onsite information technology support in all 50 states. To learn more about Ntiva services near you, book a consultation today.