Microsoft 365 Business Voice
Are you ready to modernize your communications? Let us help you with a solution that is made for businesses like yours.
As an all-in-one platform, Microsoft 365 Business Voice integrates seamlessly with the Office products you already use, such as Outlook, to enable true unified communication.
From remote real-time collaboration to easy calendar and document sharing, Microsoft 365 Business Voice allows your organization to work on what really matters as it's happening, no matter where they may be.
Ntiva is a proud Microsoft Gold Certified Partner, promising you the best possible experience when it comes to all of your Microsoft 365 needs, including Azure directory management, Business Voice, and general Microsoft 365 licensing.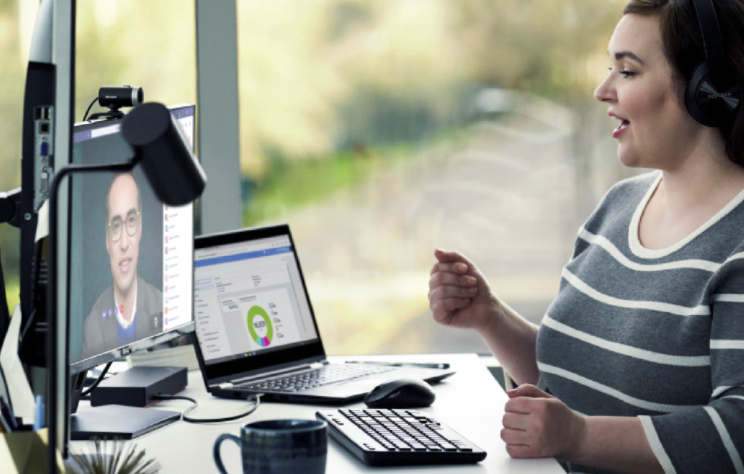 What is Microsoft 365 Business Voice?
Microsoft 365 Business Voice is a cloud-based phone system built for productivity. It integrates into Office 365 for an all-in-one communication solution that brings together calling, meetings, and messaging into a single application, Microsoft Teams.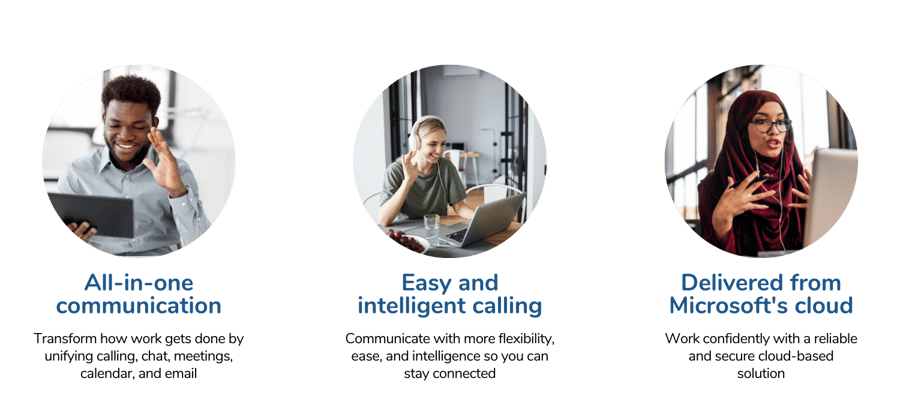 All-in-one communication transforms how work gets done by unifying calling, chat, meetings, calendars, and email!

Are you searching for a Managed Service Provider (MSP) who can offer true Microsoft 365 expertise?

Is your current IT team challenged with managing remote devices and Microsoft 365 licensing?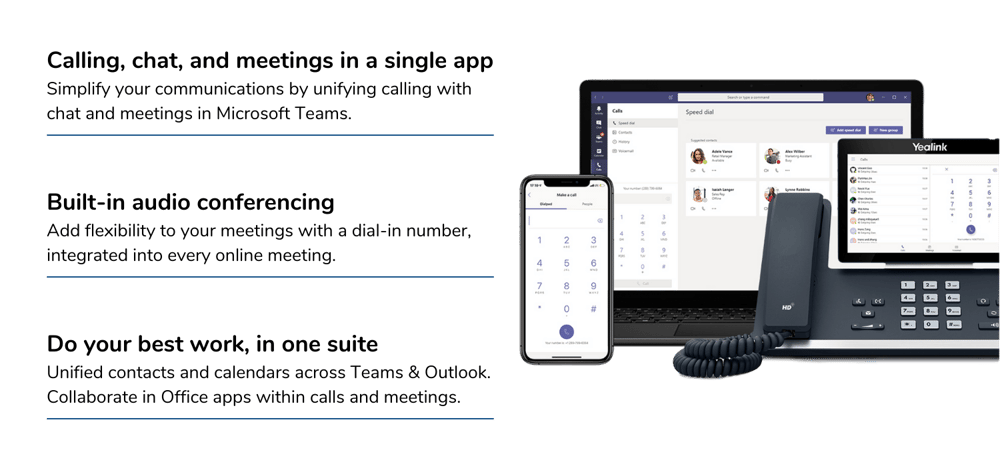 What Makes Microsoft 365 Business Voice Different?
Microsoft 365 Business Voice enables users to make, receive, and transfer calls to and from landlines and mobile phones on the public switched telephone network (PSTN) in Microsoft Teams.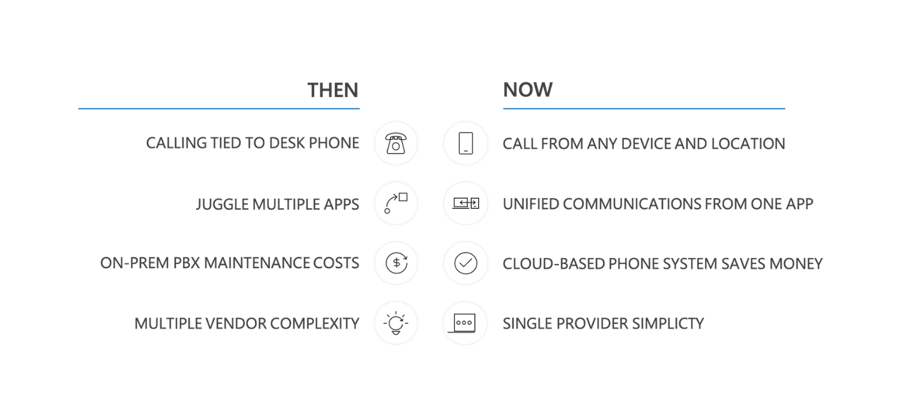 How Does Microsoft 365 Business Voice Look in Teams?
Business Voice is experienced through the Microsoft Teams application available on iOS, Android, Windows, Mac, and web. Here is what you will see when in use: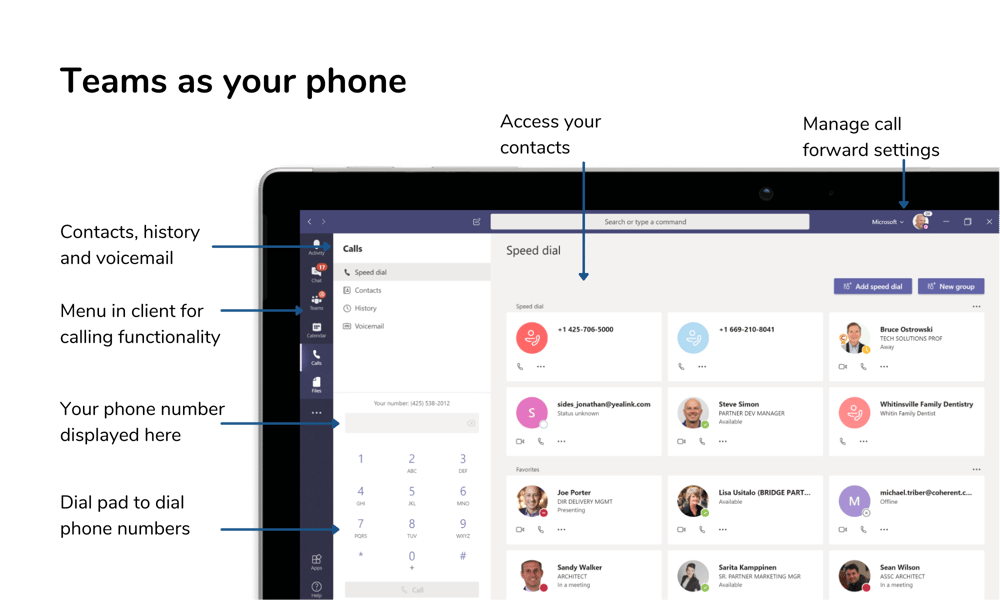 Microsoft 365 Business Voice Features
Business Voice includes a phone system, domestic calling plan of 3000 minutes, and audio conferencing. Here are some of the features: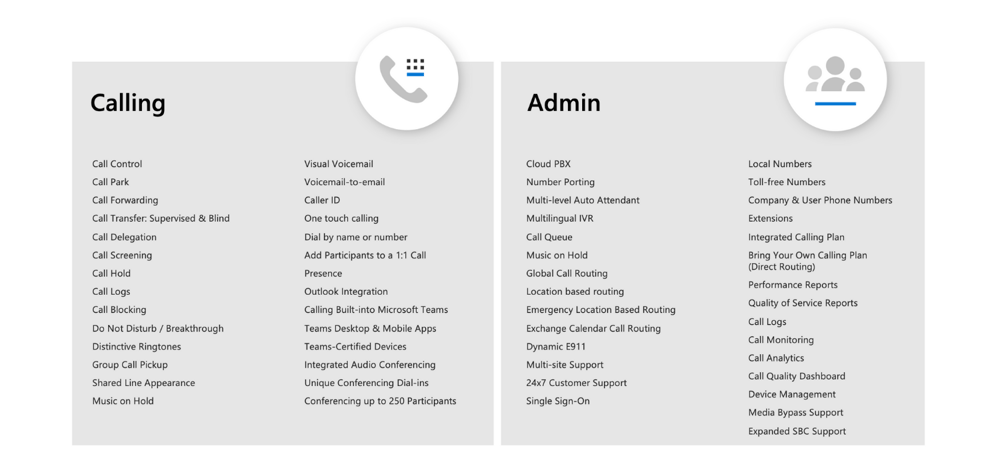 Ready to Get Started with Microsoft 365 Business Voice?
Tell us more about your needs by completing our short discovery questionnaire. This should take about five minutes, and once completed, our experts will contact you to share more about how Microsoft 365 Business Voice will help you and your business!