A managed security service provider (MSSP) specializes in offering a wide range of security products and services ("Security as a Service") to businesses who need on-going security expertise and protection.
This can include a wide range of services, such as remote intrusion detection and response (IDR), endpoint detection and response (EDR), cybersecurity risk assessments, backup and disaster recovery, cybersecurity consulting, and more.
Most importantly, a true MSSP will offer a 24x7 managed Security Operations Center (SOC) along with a security information and event management system (SIEM.) An MSSP will also typically help you obtain and manage the necessary IT security solutions to maintain specific industry compliance standards (e.g., HIPAA, HITRUST, or CMMC).
In short, an MSSP is your front-line defense against data breaches, ransomware, and even acts of nature that threaten your business' data.
At Ntiva, we take managed security a step further and offer security training as a service. Most cyber attacks are aimed at employees, so it's vitally important that all of your employees are able to recognize malicious activity and understand how to respond.
In this guide, we start with an in-depth review of Ntiva's top managed security services, including:
Phishing prevention training
IDR and EDR backed by SOC experts
Expert security consulting and IT procurement services
Cloud backup and disaster recovery
Then, we compare five more of the top MSSPs.
Top Managed Security Service Providers
Ntiva helps midsize and enterprise-level companies in many different industries achieve and maintain high levels of security while using technology to grow their business. To see if Ntiva is the right MSSP for your company, book a consultation today.
1. Ntiva: Achieve Full Compliance and Stay Secure
As a managed service provider (MSP), Ntiva offers a wide range of IT solutions from a 24/7 help desk to advanced security solutions. Ntiva is also considered an MSSP due to their advanced, fully managed cybersecurity solutions.
You can learn more about the differences between MSPs vs MSSPs here.
Transitioning to a new MSSP is an important process and it can take several weeks before you're able to take advantage of all the services offered. That's why we take special care to ensure a smooth, efficient onboarding experience and don't begin billing until onboarding is complete.
Additionally, our help desk is staffed by experienced, U.S.-based technicians—so you can get solutions to tech issues right away. Every call is answered within one minute on average and 75% of issues are resolved on the first call. For issues that can't be resolved remotely, we also provide onsite assistance anywhere in the United States.
To learn more about our onboarding process and see if Ntiva is the right MSSP for your needs, book a consultation with our team.
For a full list of security and IT support services, visit our pricing page.
Prevent Data Breaches with Ongoing Phishing Prevention Training
Many data breaches happen because an employee accidentally clicks on a malicious link or is tricked into sharing sensitive information with outsiders, which is why ongoing security training for employees is a critical part of your security plan. A few MSSPs will provide or recommend a pre-packaged phishing prevention course for your employees, however, the day-to-day process of implementing these trainings is often very time consuming and tedious.
Pre-packaged security training courses often include training videos and quizzes, test email templates, and checklists. However, you still have to send out the test emails on a given schedule and follow-up with employees who fail tests. Plus, most insurance companies will only pay a claim if you have detailed documentation that proves you diligently kept up with training. Many companies struggle to keep up with training and documenting the training that's completed.
Instead of handing you a pre-packaged course to implement, Ntiva handles the entire phishing prevention training process for you. We assign training materials, send out test emails, assign additional training when employees fail, and carefully document each step of the process. Not only will it be really easy to back up insurance claims, but you'll also be better protected from data breaches in the first place.
Quickly Detect and Respond to Cyber Attacks with EDR Backed by Our SOC Experts
Ntiva's endpoint detection and response (EDR) service actively monitors your endpoints 24x7 for signs of attack before they happen. Ntiva's EDR (in combination with our SOC and SIEM) consists of three layers: detection, analysis, and remediation.
1. Detection
Some MSPs only offer description-based antivirus software to defend against cyber attacks. This type of software has you enter definitions of the types of activity that should be stopped and all other activity is let through. The main issue with description-based software is that it only stops the viruses that get defined and it's impossible to define every type of computer virus. Plus, cybercriminals are constantly inventing new types of attacks.
Instead of description-based antivirus software,Ntiva provides you with managed endpoint detection and response (EDR) that leverages AI and machine learning to recognize activity that could be a cyber threat. This gives you the chance to protect against and stop new types of malware and cyber attacks. Plus, EDR works even when your devices are outside the office firewall.
Ntiva also scans your network for the types of vulnerabilities that hackers look for including missing security patches, insecure settings, and more. This vulnerability scanning gives you the chance to close loopholes before attackers can exploit them.
2. Analysis
If EDR picks up any suspicious activity, our Security Operations Center (SOC) experts are notified immediately. They review the alerts to determine if it's a true security breach. Our SOC team also works around the clock looking for additional security breaches or vulnerabilities. By using a combination of AI and human experts, you'll catch more signs of suspicious activity without being slowed down by false alarms.
3. Remediation
If a real attack does occur, our SOC team works quickly to isolate the attack and prevent further damage. Because our SOC team is staffed 24/7, all this happens in near real-time so that you stay secure and there are fewer disruptions to your work.
Note: Interested in learning about Ntiva security services for Apple products specifically? Visit this page.
Get Expert Security Consulting and Ongoing Operational Support
IT security is a complicated and ever-changing topic, so many companies have difficulty keeping up with necessary security measures. A Chief Information Security Officer (CISO) can help inform you of the latest trends in security technology, help you identify gaps in your current security, achieve security goals, and more. However, a full-time, in-house CISO can be very costly.
With Ntiva, you'll have access to top-tier security consulting on an as-needed basis so you always have the advice you need without the cost of a full-time CISO. Our security experts can help you develop and implement strategies for aligning your IT operations with long-term business goals, customer expectations, and company regulations. They can also help you find the necessary IT infrastructure, software, and processes to meet HIPAA, HITRUST, CMMC, and other industry security standards.
For ongoing operations and project implementation, you'll have a dedicated project manager (PM) who will meet with you on a recurring basis. Your PM will also help you find more cost effective solutions to systems you already have in place when possible.
You can learn how Ntiva helped a nonprofit organization cut their IT costs in half by finding newer, more efficient solutions for their IT systems in this case study.
Ensure Business Continuity with Cloud Backup and a Comprehensive Disaster Recovery Plan
Data can be lost for any number of reasons including a data breach, human error, technology failures, or a natural disaster. Depending on what data you lose, data loss can lead to weakened security, lost clients, a decrease in productivity, and more. Every company will have a different tolerance level for how much and what type of data can be lost before it permanently damages or destroys the company.
Even with adequate data backup, recovering that data can take weeks or months without the right procedures in place. That's why every company needs a carefully considered business continuity and data recovery (BC/DR) plan that includes:
What information needs to be copied to where and how often
How employees should communicate during a crisis
Where to find the necessary information needed to keep the business running while normal processes are being recovered
Who is responsible for recovering data
How to mitigate negative PR and recover client's trust
And much more
While the best business continuity and data recovery (BC/DR) plan will look different for every company, there are tried and true methods that provide a good starting point for most companies.
Our IT experts have built up years of experience creating effective BC/DR plans for companies of all sizes in various industries. We'll help implement best practices and any custom solutions needed to minimize data loss and ensure your business can recover quickly. Plus, we provide off-site digital storage solutions so you can keep all of your data backed up.
Non-Profit Case Study
A non-profit organization based in Washington, D.C. had a cloud-based backup solution in place, however, they didn't have a comprehensive recovery plan. One of their servers failed days before their major annual event and it was going to take weeks to recover the necessary data. Ntiva recovered their data in time for the event and then helped them outline a BC/DR plan, which you can read more about in this case study.
Whether you're looking to augment your in-house team or outsource all your IT needs, Ntiva can help. We offer fully managed advanced threat protection and day-to-day IT services. To learn more about how Ntiva can help you cut costs and increase security, book a consultation today.
2. IBM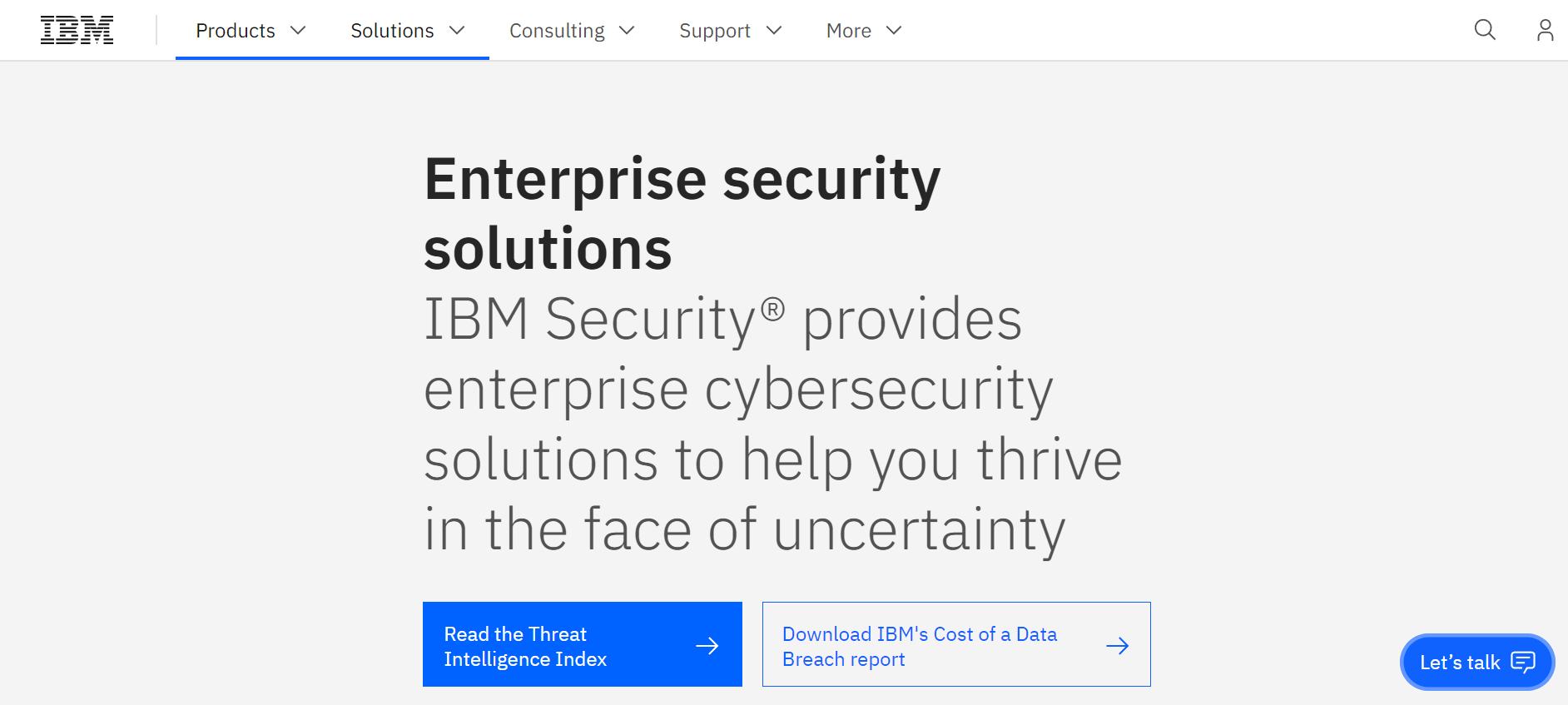 IBM is an information technology provider with products and services ranging from cloud infrastructure to next-generation innovations. One of their many services is IBM Security which includes a variety of cybersecurity solutions, such as:
Threat detection and response services
Cloud security, application security, and network security services
Data encryption solutions
Security analytics of your entire security posture
And more
3. Trustwave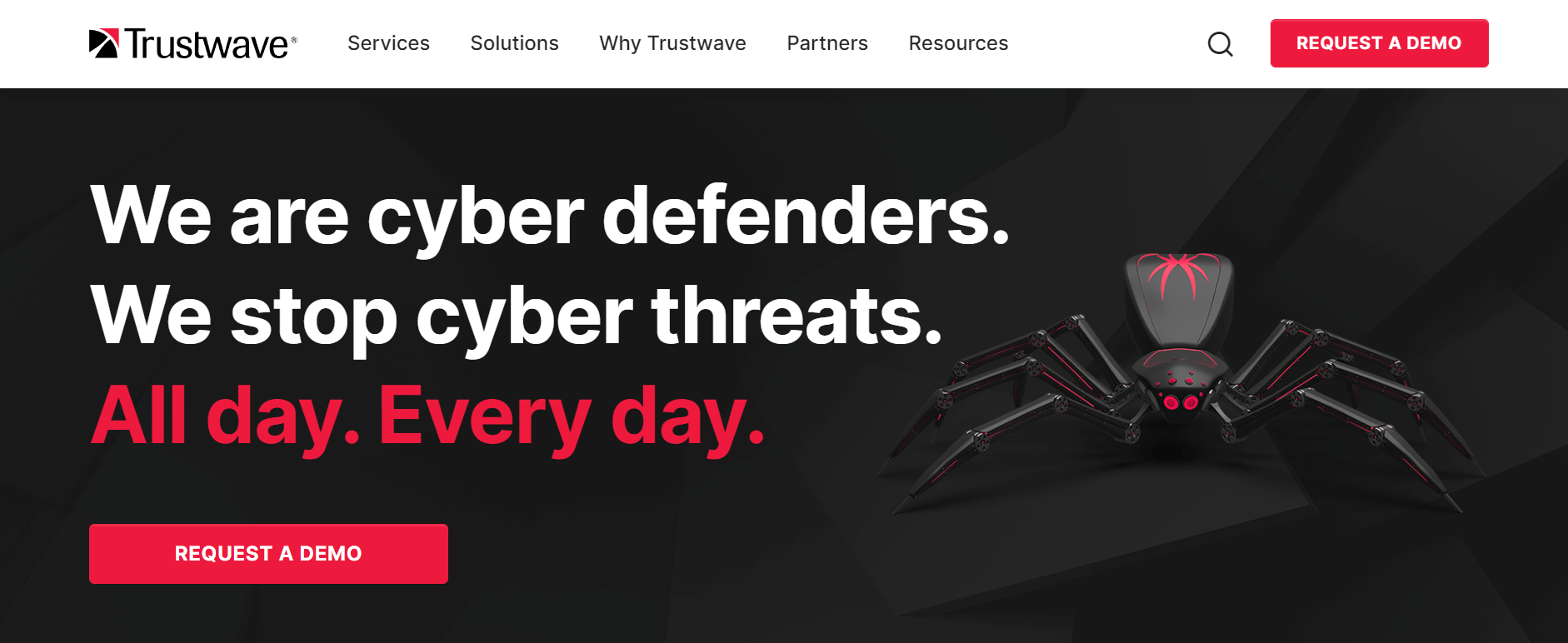 Unlike other options on this list that also offer general IT services, Trustwave is solely a security provider. Some of Trustwave's services include:
Managed detection and response (MDR)
Co-managed SOC
Proactive threat hunting (penetration testing and vulnerability management)
Digital forensics incident response
SpiderLabs security research
And more
4. Symantec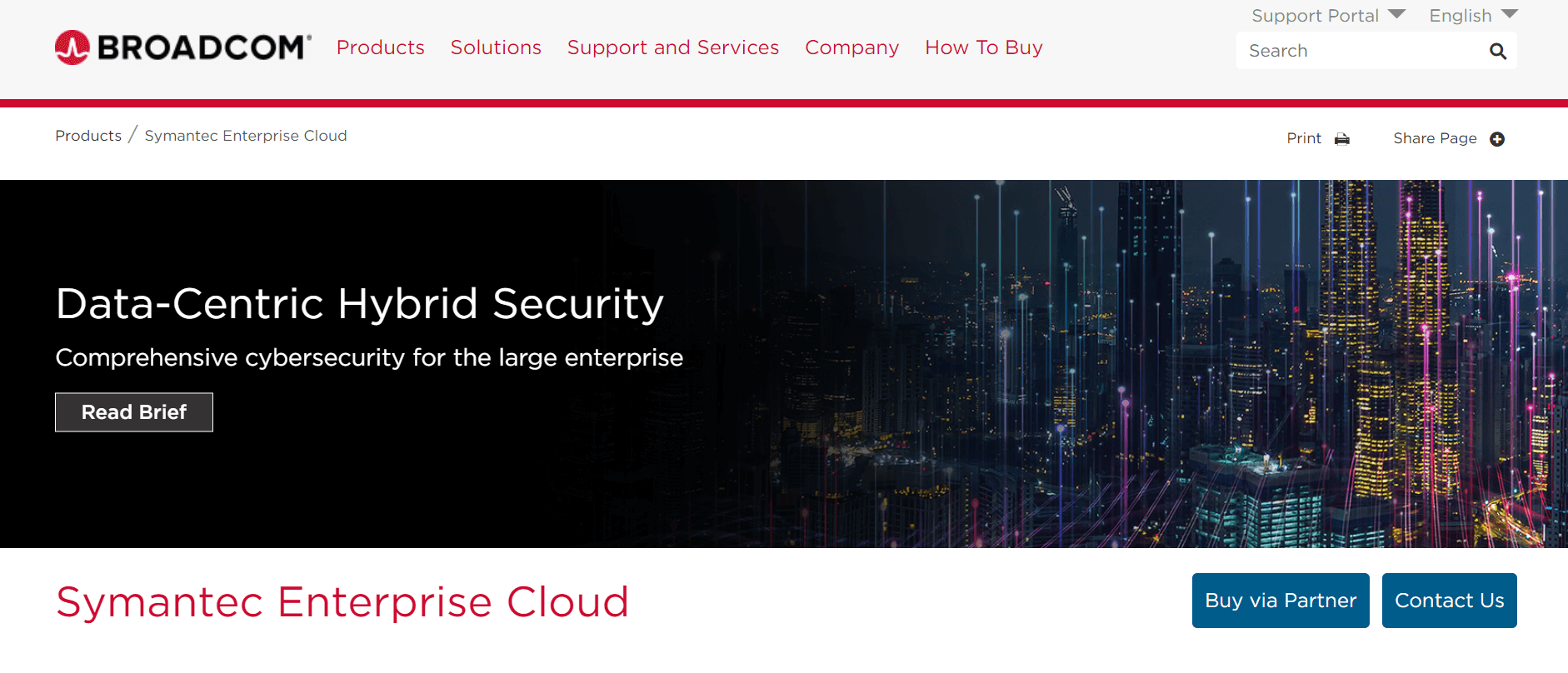 Symantec Enterprise Cloud by Broadcom (a global technology infrastructure provider) offers a number of managed security services (MSS) including:
End-to-end network visibility and protection
Cyber risk and data security assessment services
Malware and ransomware protection
Threat intelligence and network reporting
Pre-packaged IT assessments
And more
5. Wipro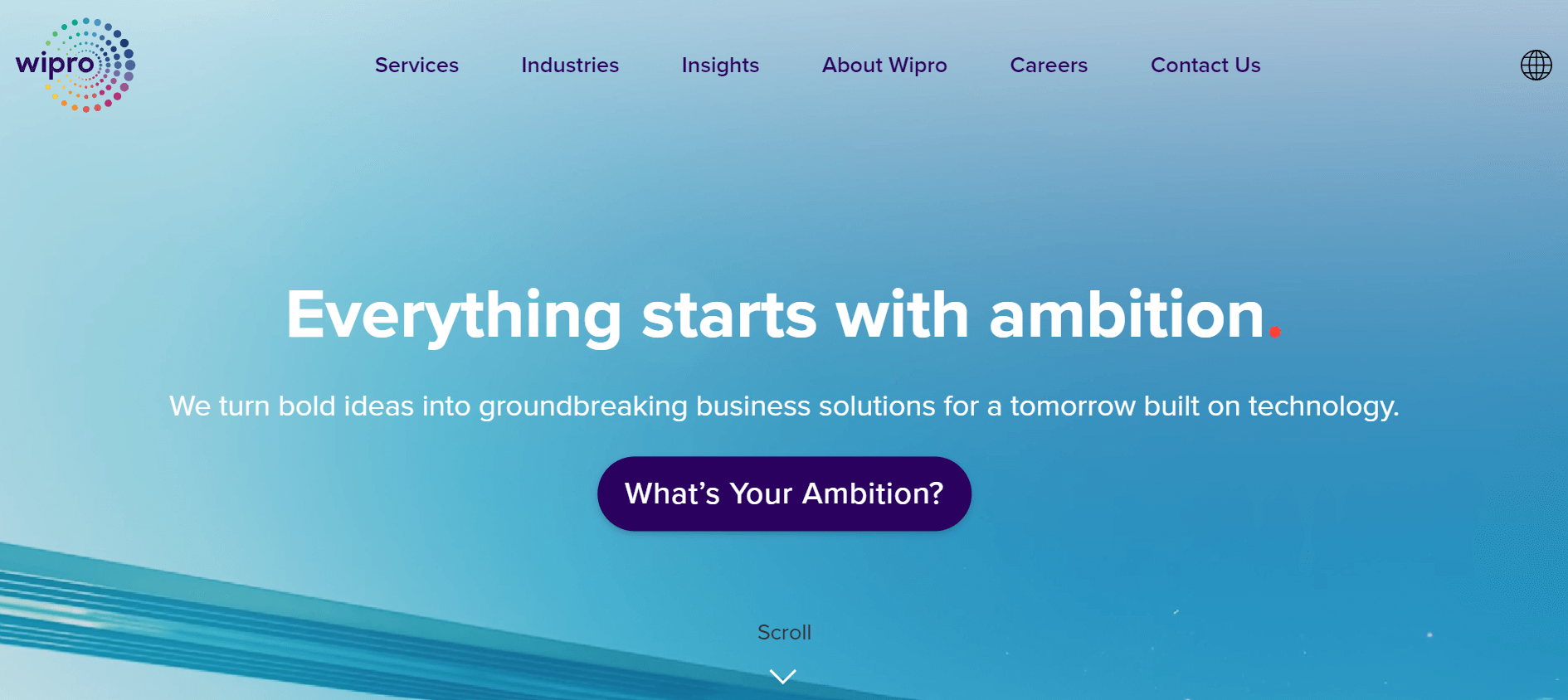 Wipro is a technology services and consulting company that acquired three cybersecurity companies—Edgile, Ampion, and Capco—to provide services such as:
Endpoint security monitoring and management
Risk consulting services
Zero Trust and Digital Identity
Managed firewall operations
Penetration testing
Global cyber defense centers
And more
6. SecureWorks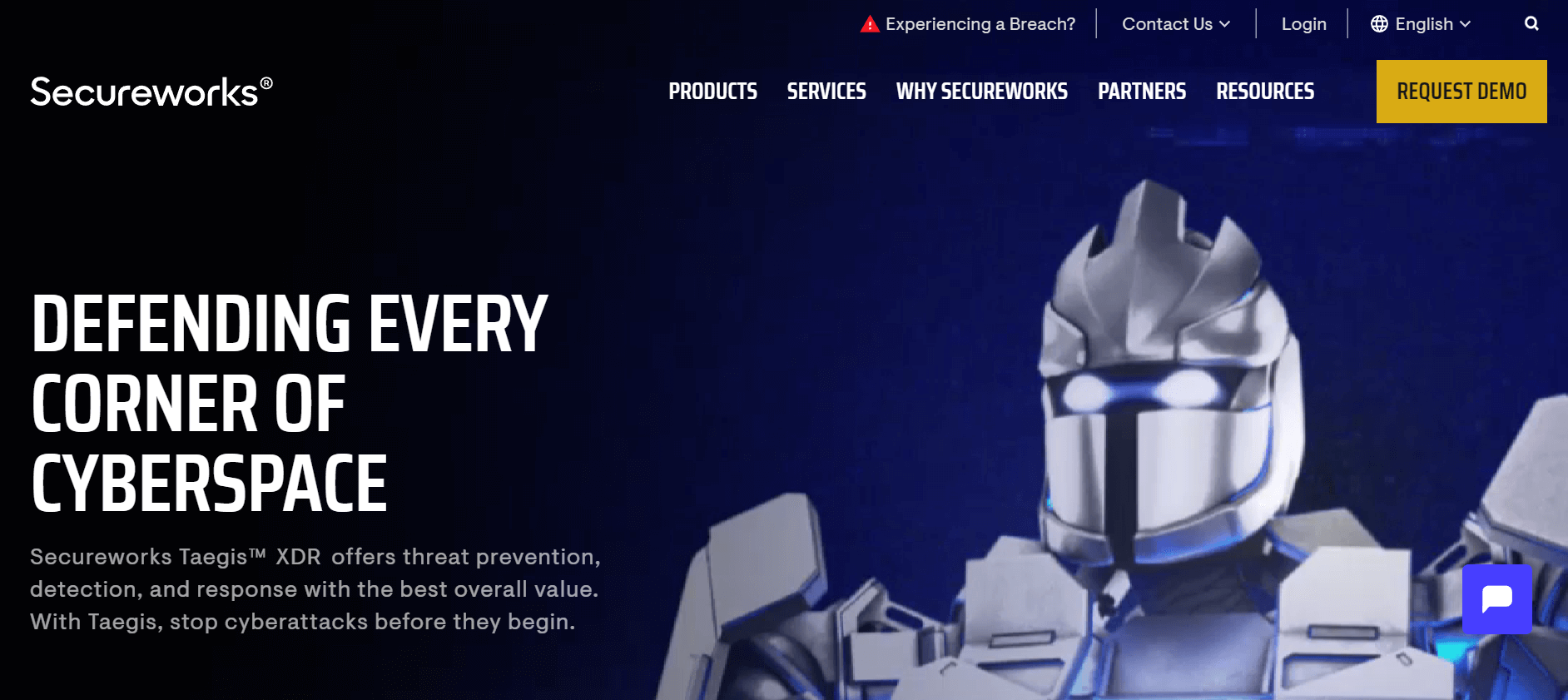 SecureWorks provides data protection and cybersecurity to mid-sized businesses (SMBs) and enterprises. Like Ntiva, SecureWorks is based in the U.S.
SecureWorks main features include:
Extended detection and response (XDR)
Threat hunting
Log management
Advanced antivirus detection
Vulnerability management
And more
Ntiva provides fast, 24/7 IT support, advanced cybersecurity services, and expert consulting to help you align your IT environment with your business goals.To learn more about how Ntiva can help you save costs, increase productivity, and get the most out of your technology, book a consultation today.