Your Users Want Mobile and Web Apps. Can You Deliver?
Today's users are more mobile and connected than ever before. For your customers, apps offer a way to easily access your services. For employees, apps make it possible to streamline processes, work more efficiently, and quickly share information.
It only makes sense that part of your plan for digital transformation should include the development of mobile and web apps. But if you're going to invest in app development — and put the reputation of your organization on the line — you need to be sure the final product truly delivers.
Here's how Ntiva can help.
Custom Web App Development Built to Achieve Your Business Goals
Web applications are a great way for organizations to streamline operations and eliminate costly mistakes. Ntiva's approach to development is to begin with a thorough discovery process. We want to understand your challenges, goals, and how you measure success.
We'll then develop a long-lasting web app based on modern coding patterns and practices that provide maximum reuse and flexibility, custom built to meet the needs of your business. Our web apps offer a dependable solution that can help you overcome some of your biggest ongoing operational challenges.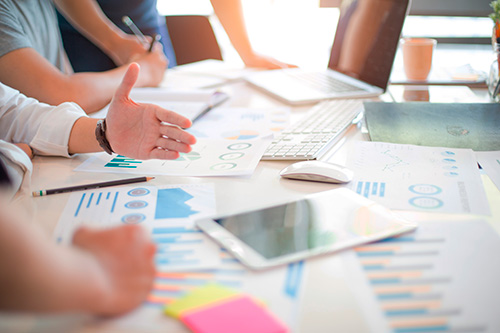 Mobile Apps Designed for Maximum Impact
Low engagement and bad user reviews are a sure way to sink your mobile app. Ntiva will work with you to develop an app that delivers maximum impact and meets the needs of your user. We do it by focusing on these key areas of mobile software development:
Expert App Development for Healthcare
Web and mobile apps have proven to be a powerful tool for providers and patients alike. For providers, these apps can help them avoid costly data entry mistakes and streamline manual processes. For patients, apps offer better access to healthcare resources and help keep them engaged.
Ntiva's team of experts has the experience you need to develop web and mobile apps that serve patients and healthcare providers — all built around the user experience.
HITRUST CSF-Certified for Healthcare App Development
Healthcare is a heavily regulated industry, and any app developer needs to be keenly aware of those regulations. Ntiva is a HITRUST CSF-certified provider, which guarantees that our dedicated hosting structure abides by the security and privacy regulations of the healthcare industry. Keep your apps in compliance by choosing Ntiva.