Co-managed IT services let you outsource tasks that your internal team doesn't have the time or expertise to manage. Rather than replace your internal IT team, co-managed services supplement and support your existing IT efforts.
At Ntiva, we offer a wide range of IT support services that you can pick and choose from including:
24/7 help desk.


Security services such as a fully managed security operations center, software patches and upgrades, anti-phishing training for your employees, and more.


Employee onboarding and offboarding.


Network monitoring and management.


Detailed documentation of your entire IT infrastructure.


Data backup and disaster recovery management.


Ntiva services are supported by over 300 IT experts, over 20 years of experience, and an extensive suite of resources.
In this article, we'll take a deep dive into a few of Ntiva's IT services and share how other companies have benefited from a co-managed partnership with Ntiva. Then, we'll answer frequently asked questions about co-managed IT services.
Table of Contents
Ntiva helps you fill gaps in your IT security, support, and infrastructure without having to hire, train, and manage additional headcount. To see how we can help you use technology to grow and protect your business, book a consultation today.
Ntiva: Co-managed IT Services Custom-made for Your Team
Ntiva lets you leverage the knowledge of industry experts on nearly any IT topic, the latest security systems and IT tools, and much more for a fraction of what it would cost in-house.
At Ntiva, we work with your team rather than next to your team. Which means you'll always have complete insight into everything we do (e.g., the tickets we address, what devices are causing the most issues, etc.). Your team will also have access to all of our IT tools (including our help desk software) and we'll train your team on how to use those tools.
In the following sections, we cover a few of the most common IT tasks companies outsource to Ntiva. If you don't see a service you need, reach out to our team or check our pricing page for a more complete list of services. You can start with just a few services and add others as you grow. This helps ensure your IT is always growing with you instead of slowing you down.
24/7 Help Desk and Onsite Support Across the U.S.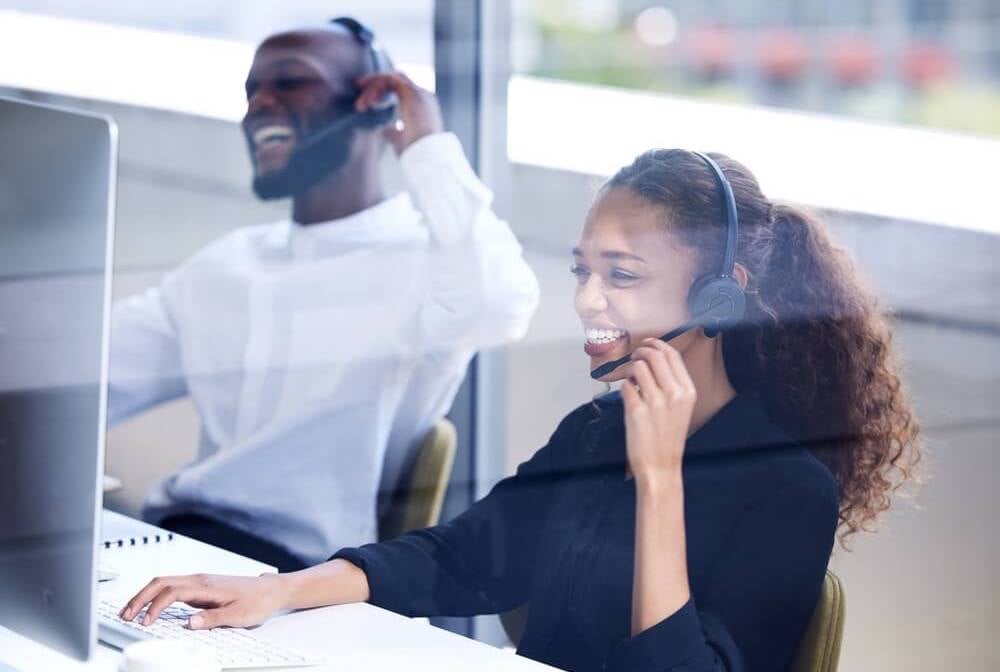 Many internal IT teams reach a point where they spend so much of their time addressing minor day-to-day issues (e.g., account lockouts or printer issues) that they don't have time for more strategic tasks (e.g., finding and implementing new software to help the company run more efficiently).
Other IT teams find that they can easily manage most day-to-day tasks but certain types of devices or issues are a bigger drain on their time. For example, your internal IT team may have expertise on Windows devices, so Windows issues are quickly resolved. However, when there's an issue with an Apple device, it takes them much longer to fix the issue.
Outsourcing part or all of your IT support desk can free up your IT staff to focus on the tasks they do best.
Ntiva's help desk can be molded to fit your needs. Here are a few examples:
The internal IT team handles minor day-to-day issues and we handle ticket escalations that prove to be more complicated.


We handle minor day-to-day issues and let their internal staff handle more complicated issues.


The in-house IT department focuses on their IT strategy and outsources their entire help desk to us.


The internal IT team addresses any Microsoft issues while we handle Apple support.
In addition to giving you the flexibility to choose what tickets to outsource, Ntiva's 24/7 help desk comes with many other advantages:
Experienced technicians answer the phones. Many managed IT service providers (MSP) have non-technical representatives answering their phones. These reps ask you a few questions about the issue, create a ticket for you, and tell you to wait for a technician to call you back. At Ntiva, we have technicians answering our help desk. This means you can start resolving issues right away. Our technicians will answer your call in less than one minute, on average, and 75% of issues are resolved with that first call.


All help desk technicians are based in the U.S. Many help desks will outsource their call center to companies outside of the U.S. (especially during non-business hours), which often introduces language barriers. Many tech issues are complicated enough to resolve; adding a language barrier only makes it more challenging. Nitva staff is based in the U.S.


We answer calls on a first-come, first-served basis. Many IT support desks prioritize tickets based on the number of employees the issue impacts or some other criteria designed to determine how critical the issue is. If your ticket is marked as low priority, it may take days, weeks, or even months before a technician addresses your ticket. At Ntiva, we believe every issue should be answered in a timely manner. That's why we answer calls as they come in and address the issue right away.


Our technicians have a wide range of expertise and IT tools. Something that often gets overlooked when choosing remote IT support is whether or not the help desk has adequate resources to support all of your devices. For example, some MSPs will advertise that they offer Apple support, however, the entire department will only consist of one or two technicians (which may not be enough to provide timely support if you have multiple Apple products). Additionally, many MSPs only use Microsoft-native tools. While you can solve some issues by using Microsoft tools on Apple products, eventually, most companies experience an issue that can't be solved without Apple-native tools. Ntiva has a department of more than a dozen Apple-certified technicians with over 20 years of experience. Our staff utilizes Apple-native tools to ensure your Apple products are fully-supported and secure.


You get onsite support whenever you need it. Most issues can be resolved remotely, however, some issues (such as server failures) will require onsite support. Ntiva has locations all over the U.S. and partners with dozens of IT companies across the nation to provide you with local, onsite support whenever you need it.


We provide full transparency into every ticket we resolve. Understanding how many tickets are getting resolved, what devices are causing the most issues, who's calling in most frequently, and more can help you make decisions about where to focus your internal IT resources and cut costs. However, many help desks won't provide you with this information. With Ntiva, you'll have full insight into every aspect of our help desk. We automatically track and report on key metrics and your team will have full access to these reports. If you can't find the information you need, reach out to our team and we'll help find it.


You'll have one source of truth for IT tickets. We give your internal team access to our help desk platform. This makes it easier for our team and yours to communicate and work on tickets together. It also relieves you of the burden and cost of maintaining your own IT help desk system.
Learn more: 24/7 IT Support Services: An In-Depth Review of Ntiva
"Ntiva is great with managing both the Windows and Mac computers, alleviating the burden on my time, as most employees would come to me first to see if I could fix an issue quickly. Even if they put a ticket in, with the old provider the issue was often not resolved and they would end up back in my office."
— David Terroba, CASEL Accountant & IT Manager
Read the full CASEL case study here.
Robust Suite of Advanced Security Features and Services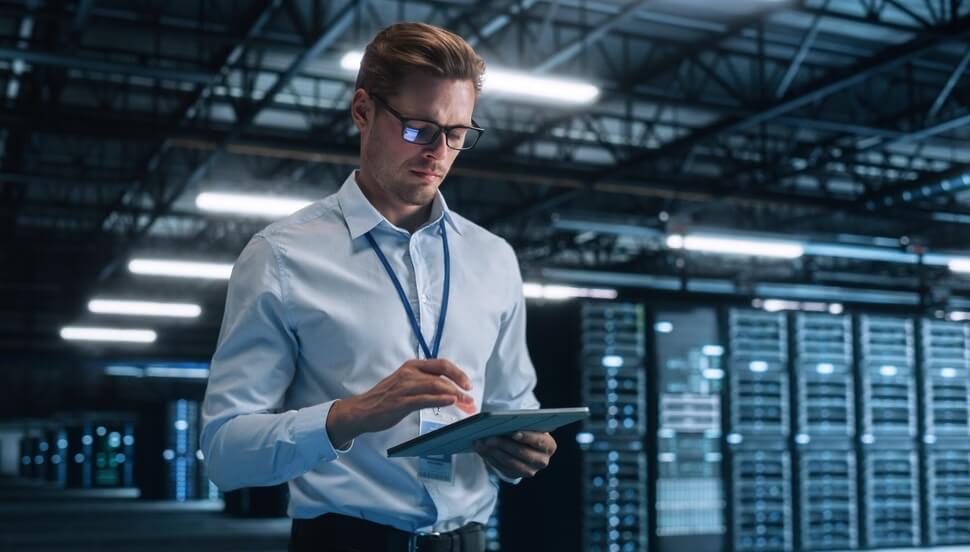 Many companies look to co-managed IT support to improve their security and help them meet regulatory requirements (e.g., HIPAA or CMMC). However, not all MSPs offer the same level of security features.
For example, many data breaches happen because an employee accidentally clicks on a malicious link or is tricked into sharing sensitive information with outsiders. Because of this, ongoing security training for employees is a critical part of your security plan. However, very few MSPs will provide phishing prevention training for your employees.
Ntiva offers a wide variety of advanced security services and features—including fully managed phishing prevention training.
Here's an overview of those services:
Phishing prevention training: There are many phishing prevention trainings available, however, most of them still require a lot of time and effort from your staff. They typically require someone inside your company to create fake emails to be sent out as tests, manage training schedules for all employees, and more. Additionally, most insurance companies require detailed reports of all your training efforts before paying out any claims. Maintaining these reports is often one of the most tedious, time-consuming tasks of the whole process. Ntiva handles all of this for you. Our team provides and manages all of the training material including test emails. We also handle documentation for you so that it's easy to back up insurance claims.
Ongoing, proactive security updates: Hackers know it can be difficult to stay up to date with security updates for every device, so they search for outdated security features and exploit them to access your network. Ntiva scans your network for the kinds of vulnerabilities attackers often target, including missing security patches and insecure settings. When weaknesses are found, our team fixes the issues for you, closing loopholes before attackers can exploit them.
Managed Endpoint Detection and Response backed by 24/7 Security Operations Center: Many MSPs use definition-based antivirus software, meaning you enter a description of the type of activities that should be blocked and anything that doesn't match that description is let through. While you can obtain extensive lists of definitions, these lists are not exhaustive. Experienced hackers can often find loopholes in the descriptions to break through your defenses. Rather than use description-based logic to fend off viruses,Ntiva uses managed Endpoint Detection and Response (EDR) that uses machine learning and AI to recognize activity that could be a virus. If anything suspicious is found, our Security Operations Center (SOC) experts are immediately notified. They analyze the activity and look further for undetected attacks.


Virtual Chief Information Security Officer (vCISO): This service makes top-tier security experts available to you whenever you need them. They can help you meet industry security standards (e.g., HIPAA, CIPA, CMMC, and more) and develop strategies for aligning your IT operations with long-term business goals.


Learn more: 6 Top Managed Security Service Providers (MSSP): 2023 Guide
"One of the biggest advantages of working with Ntiva is they have a whole program for on-going cybersecurity education and training. The best cybersecurity measures in the world can easily be negated if your people aren't trained."
—Jocelyn Hsu, Paradyme CAO
Read the full Paradyme case study here.
Data Backup and Disaster Recovery Services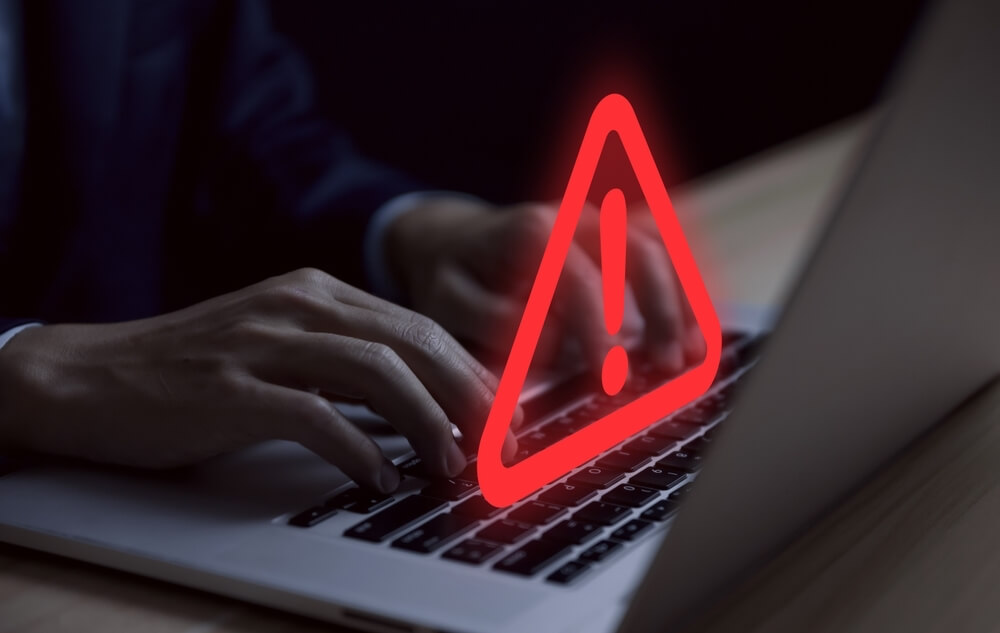 Backing up your data and outlining a detailed disaster recovery and business continuity plan is key for ensuring your business survives data breaches, natural disasters, and other unforeseen events. However, trying to maintain a comprehensive backup and disaster recovery (BDR) plan can be costly and time-consuming to do on your own.
BDR planning is another area where Ntiva can help. With over 20 years of experience, we can help make sure your BDR plan includes all the necessary elements such as procedures for how and when data will be backed up or where employees will find the information they need to continue with their work in the case of an emergency. We will also help you implement and maintain ongoing backup activities.
In the event of a disaster, our team will respond immediately to get you up and running quickly.
Note: For many companies, an effective backup solution means migrating to the cloud, which can be a huge task. Visit this page to learn more about our cloud services (including cloud migration support).
Employee Onboarding and Offboarding
Onboarding and offboarding is an important to do properly for several reasons:
To help employees reach max productivity as soon as possible (without the right IT tools, employees may not be able to do their job or it will take longer for them to complete their job).


To discourage employees from downloading extra software (many employees download free software to help get a job done quicker, however, free software tends to have higher security risks).


To discourage employees from sharing passwords (which weakens security).


To make sure ex-employees no longer have access to sensitive information.
Implementing thorough onboarding and offboarding procedures can be a tedious, time-consuming task that keeps your team from completing goals more clearly related to profit. Additionally, having remote workers (as more and more companies do) makes onboarding and offboarding more complicated.
Let Ntiva handle onboarding and offboarding for you. Having worked with hundreds of companies, we know how to streamline the process to ensure efficient and secure employee transitions. We also have all the right tools and procedures for handling remote workers.
Day-to-day Upkeep of Your IT Network and Infrastructure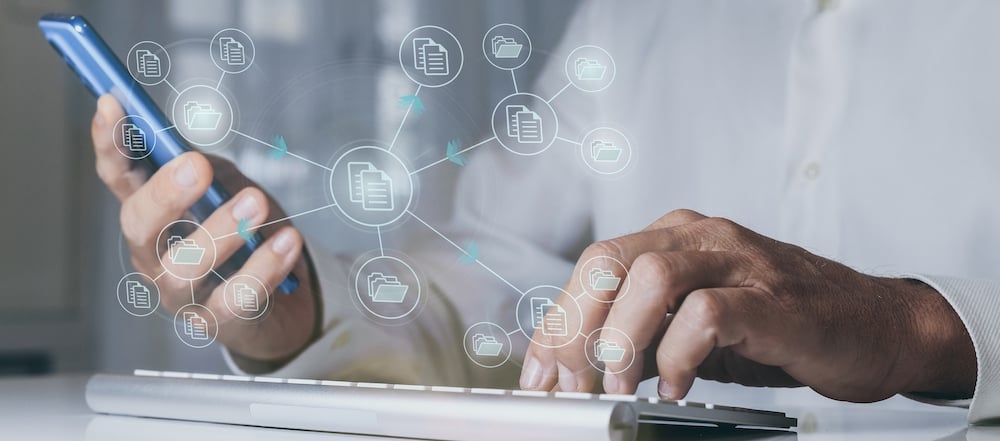 From an IT perspective, one of the best ways to increase productivity is to look for and address IT issues before they affect your team.
Ntiva offers many services to help you proactively manage your IT network. We start by analyzing your network to find trends that may tell us when there will be a problem with your network. By spotting potential problems early on, we can take measures to minimize their impact.
Evaluating network patterns also lets us schedule routine patches and system updates at convenient times when it will have the least impact on productivity. Part of these routine updates is making sure all of your software licenses are up to date so your employees will always have access to the tools they need.
Ntiva also offers 24/7 network monitoring. If there's an outage or a glitch in your network, our team will address the problem right away—often fixing the issue before your team is aware of it.
Documentation of All Devices and IT Resources
Keeping detailed documentation of what devices you own (make, model, etc.), warranty expiration dates, which ones are operational, who's using what software, what each resource is costing you, and more can help you make decisions that cut costs and direct spend towards more productive resources.
However, keeping track of all of this can be a huge headache and may take time away from implementing any changes.
That's why we provide and maintain detailed documentation for all of our clients. If you need help procuring additional software or IT infrastructure, we can help. We can also work with your team to find ways to cut costs and get the most out of your IT efforts.
If you think Ntiva could be the right IT service provider to complement your team, book a consultation.
"Bryles Research has been working with Ntiva for more than 11 years… Anytime I've had any kind of issue, they've been very good about addressing it. We are very happy with Ntiva's ability to provide strategic advice beyond the tactical "break-fix" service that many other MSPs provide."
— Scott Bryles, Bryles Research CEO
Read the full Bryles Research case study here.
Frequently Asked Questions About Co-managed IT Services
What are the advantages of hiring an MSP over growing your team in-house?
The main advantage of co-managed IT services over growing your in-house IT team is that it's more cost effective. Depending on what type of IT help you need (e.g., low-level help desk support or an experienced vCISO) the average salary could be anywhere from $35,000 up to $250,000 per year (not to mention benefits). Then, you also need to consider the cost of software and tools your team will need to provide the level of support you need. All of this adds up quickly.
On the other hand, Ntiva services are available starting at $84/month per end-user (this package includes many of the services discussed above). Plus, you'll be able to leverage the expertise of nearly 20 years of experience working with hundreds of companies.
What are the disadvantages of hiring an MSP over growing your team in-house?
Some companies working in a co-managed situation get frustrated by a lack of control, lack of insight into their IT operations, poor service, and more. However, most of these issues can be solved if you know what to look for in an MSP.
When is the co-managed IT model a good fit?
Co-managed IT services are typically a good fit when you have a team of IT professionals but you've simply grown beyond the capacity they have to manage IT work. (If you don't have an internal IT team, you may want to consider fully managed IT services.) It's also helpful when the company is willing to invest in improving their IT.
What services can you outsource to an MSP?
Ideally, you should be able to outsource any IT projects that you want to, however, not all MSPs offer the same services. We recommend considering what services you need now and what services you may need in the future. Then, choose an MSP that offers those services and more.
What should I look for when choosing an IT partner?
Here are a few questions to consider to when choosing an managed service provider:
How many years of experience do they have?
What devices can they support and what tools do they use to support those devices?
Are they an accredited provider (e.g., SOC certified, Apple certified, etc.)?
Where are they located?
How large is their staff?
Do they provide 24/7 support?
Do they have expertise in your industry?
Learn more: Remote IT Support Services: 5 Factors to Evaluate an MSP
Boost Your IT Team's Efficiency with Ntiva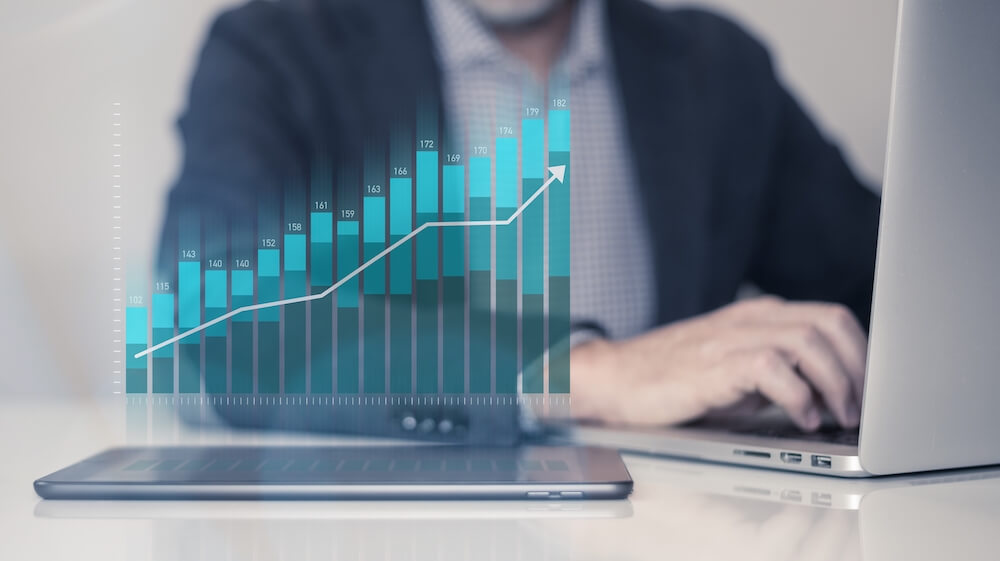 Ntiva co-managed IT solutions are often the best fit for small to midsize companies that have an internal IT department, but need supplemental IT support and/or expertise in a particular area.
With Ntiva, you can outsource or supplement any of your IT needs—from a help desk to 24/7 security monitoring. We support companies in many different industries including government contracting, nonprofit organizations, legal, finance, healthcare, private equity/mergers and acquisitions, and manufacturing. We have locations all over the U.S. and offer support to companies anywhere in the U.S.
As your business grows, Ntiva lets your IT grow with you. Book a consultation today.
"Every single company today is completely reliant on technology for growth and success. Companies who are technology enabled have a distinct competitive advantage."
— Ira Starr, Streetsense CFO
Read the full Streetsense case study here.
Want to learn more about Co-Managed IT Services for your business? See Ntiva's Co-Managed IT Services.