UI/UX Design and Prototyping for Web, Mobile, and Dashboard Apps
If your new digital tools are difficult or unpleasant to use, it will be a struggle to get your users to adopt them. The success of your digital transformation depends in part on your user interface and user experience (UI/UX) design.
Successful UI/UX design engagements begin with products that will be used by your team, customers, vendors, or all the above. These might be new versions of outdated systems, or all-new apps to help drive engagement. In any case, an effective design must consider both the purpose of the new product and the way your users behave.
Ntiva's Approach to UI/UX Design
Our experienced technology experts take a strategic approach to your UI/UX design. This helps ensure we're aligned to your company's goals, and that our work supports your larger digital transformation.
Here's how we do it.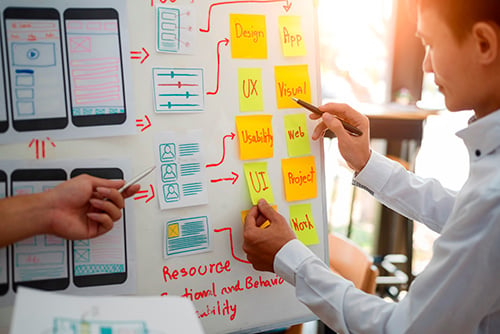 We Begin With Your Strategy and Vision
To deliver a UI/UX design that serves your purpose, we start with a discovery process that helps us understand your vision and strategy. This process includes analyzing your existing products, interviewing stakeholders, and gathering as much information as we can.
From there we can develop written requirements outlining how the solution will serve as the foundation of the design.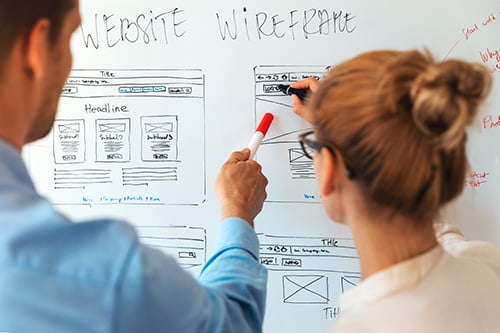 Next, We Collaborate on Functional Design
Once we have the foundation, we'll begin a collaborative and iterative phase of design. This starts by developing wireframes and refining them into interactive prototypes that help us establish direction.
Wireframes are also a key element in identifying the functional workflows without getting lost in the weeds when it comes to aesthetics. When the interactive wireframes are complete, then the next stage can begin.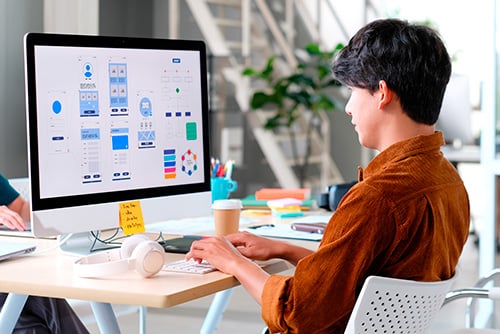 Then, We Start Testing the Wireframes
Developing an interactive wireframe allows us to collect feedback on usability. This is a crucial step for successful UI/UX design because it helps us see how your users will actually respond to the products.
Ntiva's testing process includes user and group testing, feedback interviews, and online surveys along with quality assurance, regression, and visual QA. This comprehensive approach ensures we review the design from all angles, leading to better results.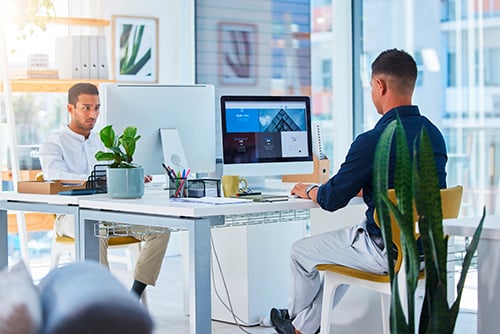 Finally, We Create a Development Plan
Once an interactive prototype has been approved and accepted, Ntiva's digital transformation team will create a project plan and fixed-bid statement of work (SOW) to turn the prototype into a reality.
The project plan and SOW ensure you know what type of engagement your team can expect, while allowing you to plan out costs as the product is being built. Once all parties agree to the terms of the SOW, work can begin to create the new product.