Apple Services, Security and Support from Ntiva
Progressive companies who have invested in Apple technology for their workforce need and demand the best when it comes to service and support.

Ntiva specializes in helping businesses like yours operate smarter and more securely with Apple technology.

From help desk services to deployment, management, monitoring and cybersecurity, we can keep your Apple environment – iOS, iPadOS, macOS, and tvOS – operating at peak performance.
Reach out to us to learn how our Apple-certified technicians can help out with your pure Apple or hybrid Apple/Windows environment!
How Ntiva Helps Teams Using Apple Technology
With over 20+ years of experience, our Apple-certified technicians and Apple-native tools will ensure your Apple ecosystem is supported and secured around the clock.

Unlike a Windows-focused service provider who often tries to shoehorn Macs into a Windows workflow, we fully support both pure Apple and hybrid Apple/Windows environments. This cross-platform expertise allows us to handle your most challenging problems, whether you're 100% Apple or "mixed-OS".

Cybersecurity is another big headache we can help you solve.

While Apple products are known to offer enhanced reliability and security, no platform is bulletproof. Teams using Apple devices are just as susceptible to cybercrime as their Windows counterparts!
If it runs on, connects to, or talks with an Apple device, we can help!
Are you searching for a Managed Service Provider (MSP) who can offer true Apple expertise?

Is your current IT team challenged to provide an Apple support experience on par with their Windows offerings?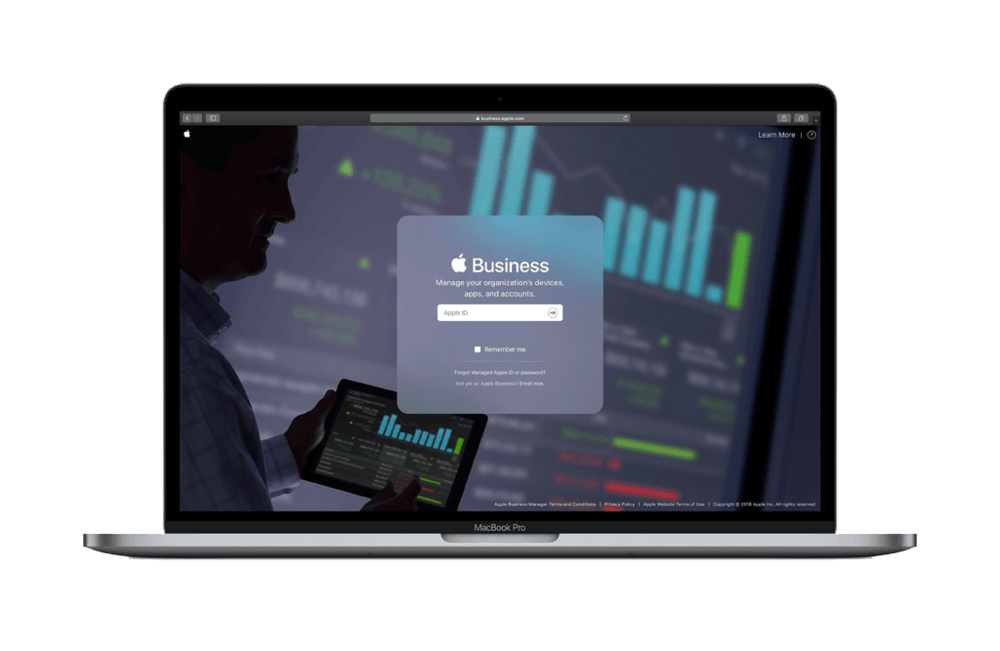 Apple Technology Services Powered by Ntiva
Apple Focused Service Desk
From Apple hardware to software to the operating system, leverage our Apple-certified experts via our U.S. based help desk, to troubleshoot and remediate your team's issues immediately. Check out our Apple Support Knowledge Base here!
Custom Configuration
Every business solution requires installation or configuration, from iPad points of sale to inventory management systems. We'll deploy, configure, manage and support your Apple technology so you get the most from your investments.
Automated Deployment and Management
We'll deliver over‑the‑air updates for supervised iOS, iPadOS, macOS, and tvOS devices. Critical updates can be pushed to all employees to ensure they have the latest security features on all their devices.
Software Patching and Deployment
The ability to rapidly deploy, update and patch macOS, Apple apps and third-party applications will proactively prevent security vulnerabilities and ensure your employees are at their most productive.
Mobile Device Management (MDM)
Our team has advanced training in deploying and managing Apple devices using Apple Business Manager and our powerful mobile device management tool, ensuring the security of your workforce.
Advanced Endpoint Protection
Because traditional antivirus is no longer enough, and Macs are not immune, we provide a cutting-edge, Mac-friendly, endpoint protection solution that identifies new threats, stopping hackers and malware from spreading across your organization.
Secure Cloud Backups
Data loss and ransomware threats can happen on Macs, so protecting geographically dispersed devices demands a reliable backup solution. We include comprehensive backup that is macOS-friendly, safeguarding your remote workforce from accidental or malicious data loss.
Audits and Reporting
Our custom Vision-Bot portal is the best way to view your Apple device data. Vision-Bot allows our team to quickly diagnose issues and provides an easy reporting tool that enables you to share important information and updates with your company stakeholders.
Expert Consultation and Training
Our specially trained Apple consultants can help you identify the best technology for your business, provide strategic advice, and deliver ongoing guidance and end-user training as required.
Choose the Ntiva Apple Services Package That's Right for You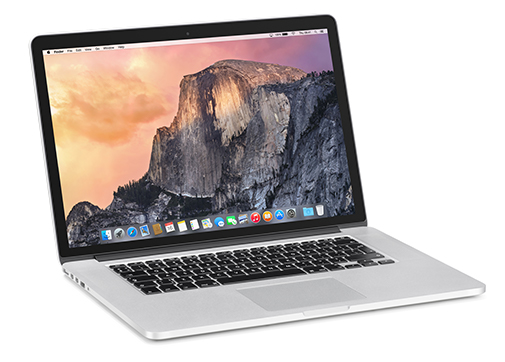 "We're looking to outsource the management of our pure Apple or mixed OS environment."
Want to make sure you're getting the most out of your Apple investment?
We can provide recurring services, support and security for your pure Apple or hybrid Windows/Apple environment, so you can focus on other priorities.
"We have a large Apple environment with an existing IT team that needs assistance."
Need help to professionally manage, secure and support your Apple devices?
We can help you get your Apple practice up and running, including integration services, access to Apple-native tools and ongoing education.
Enhanced Apple Security, Compliance and Privacy
Macs don't get viruses, right?
Well, not exactly.
While macOS is inherently secure and far more so than other platforms, that doesn't mean you can be complacent about security.


No operating system is invulnerable.
While Mac is more secure than most, it's not perfect. There are vulnerabilities in macOS code that can be exploited.
But by far, the greatest point of vulnerability is the user!
Most malware gets onto our machines by the failure of employees to be diligent about links that they click and files they download.
With a threat landscape that continues to evolve, protecting your business from loss requires intention, time, research and expertise.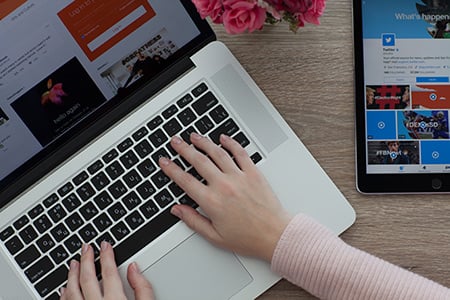 Apple Technology Security Services
Ntiva can minimize and even eliminate preventable risks to your business. We can do this in partnership with your existing IT team, or deliver our recurring Apple security services to prevent security risks and close the gaps for you.
Enhanced security services can include:
Cyber Resilience, Risk Assessment and Gap Analysis

Policy Development and Risk Management

Reporting, Auditing and Compliance

Identity Access Management

Host and Network Intr

usion Detection Systems

Security Hardening of LANs and V

PNs

Anti-Malware and Endpoint Protection Strategies

Awareness Training
Organizations have more control—and security—when Apple devices are properly supervised by Ntiva.
Configure accounts
Configure global proxies
Install, configure, and remove apps
Require a complex passcode
Enforce all restrictions
Access inventory of all apps
Remotely erase the entire device
Manage software updates
Remove system apps
Modify the wallpaper
Lock into a single app
Bypass activation lock
Force Wi-Fi on
Place device in Lost Mode
Ntiva Live: Apple for Business
Join Ntiva's Ben Greiner on the Apple for Business monthly webinar. These fun and informal live events are sharply focused, easily digestible, and cover topics including the latest Apple/macOS/iOS technology updates, cybersecurity, data privacy, MDM and BYOD policies, and more!
Read the Case Study
PMMI, the Association for Packaging and Processing Technologies, needed a Managed Services Provider (MSP) that had deep technical expertise in both Apple and Windows environments. Learn how Ntiva offered PMMI a single platform and integrated set of procedures to ensure their entire support experience for their mixed environment would run smoothly!
How Does Apple Technology Help Your Business?
Over the last several years, Apple devices have been growing in popularity in the business world, driven in part by the desire to empower employees with tools they know and love.

There's no question that Apple products are a great investment, and numerous studies show the cost savings and business benefits that are enabled with enterprise Mac deployment.
Companies everywhere are recognizing that giving employees the tools they choose, known as employee choice, benefits the entire organization including improved engagement, retention and loyalty.
This trend has been further accelerated with the recent shift to remote work, where employees are using personal computers and mobile devices, including Macs, iPads and iPhones, to access business applications and data.
This rising demand and usage of Apple devices in the workplace also means rapidly evolving administrative and management requirements – including the need for enhanced security.
Every business needs the ability to properly manage, secure and support Apple devices and the people who use them!
Apple Technology Partners