Fast, Safe, and Secure Support for Businesses
If your organization needs IT support but you don't have the time or resources to do everything in-house, it's time to consider remote IT support services from Ntiva. These services are a cost-effective way to ensure your equipment, IT systems, servers, and people receive the support that they need to keep your operations running smoothly.
Because these services are remotely provided, Ntiva can support your people as they work from anywhere in the world. Our services include:
What Are Remote Support Services?
From helping users reset their passwords to implementing a disaster recovery plan, managed IT remote support services are a cost-effective way to make sure your operations don't skip a beat. Ntiva uses remote support devices that allow our technicians direct access to your network and systems in order to perform software installations, cloud services, advanced troubleshooting, data backup and recovery, and much more. No matter where your users are in the world, or what hours your users are keeping, you can rest easy knowing they're supported 24/7 with remote IT support.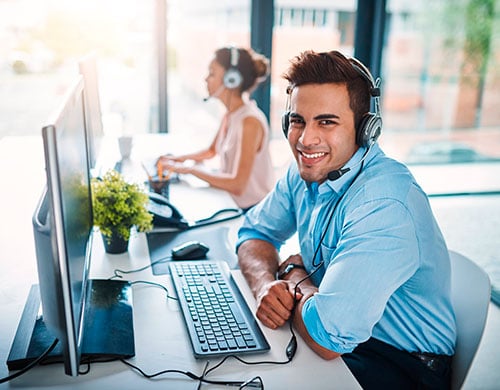 The Benefits of Having a Remote IT Support Team
Building an in-house IT support team is an expensive, time-consuming proposition. Even when you have a full-time team, you may still not be adequately staffed to handle surges in calls during an outage or another large-scale event.
With remote IT support, those problems are gone. You'll have exactly the level of service you need, right when you need it, and all for less expense than an in-house support team. Here are just a few of the benefits you'll enjoy.
Remote IT Teams Offer Flexible and Critical Support
Organizations choose Ntiva because we offer flexible support, expertise, and critical help. Our remote IT support teams are always on call for your users, no matter where they happen to work. From troubleshooting minor issues to helping shepherd through a software deployment, our team will adapt to your needs to make sure you get exactly the kind of support you require.
How Does Ntiva Deliver Remote IT Support?
Ntiva's remote IT support can be customized to meet the specific needs of your company. Here's how we work with your organization to provide the services you need most.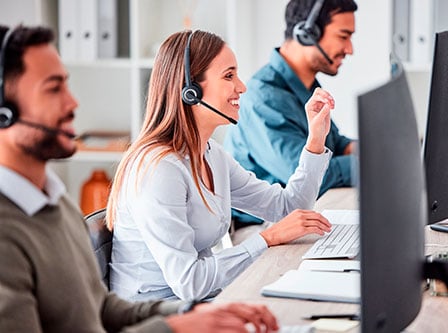 The process begins when you contact Ntiva to speak with one of our consultants about the services your organization needs.


When you're ready to begin, we'll launch our discovery process to learn about your challenges, operational goals, and how we might integrate with your existing IT teams or resources.


Next we'll launch our four-phase onboarding process. Every new client of ours goes through this process, which is designed to help us collect critical information about your business and how we can help you succeed.


Once discovery and onboarding are complete, your organization will enjoy 24-hour remote IT support from Ntiva.


As time goes on, we'll regularly share metrics and information with you to make sure we're hitting the mark, and we'll evolve our services to better serve you and your users.


Your Remote Team of IT Experts
When you work with Ntiva's managed IT remote support services, your organization has access to a team of experts working 24/7/365 to provide whatever support you may need. From basic troubleshooting to software deployment and network security, we're always just a phone call away when you need us.

Dr. Jerry Craig
Senior Director of Security/CISO

Scott L.
Professional Services

Sung K.
System Engineer

Frank D.
Solution Architect

Holly B.
Project Manager

Jake K.
Service Desk
Remote IT Support Keeps Businesses Running
IT services are often swamped with clients, making your computer technicians unable to attend to your needs immediately. This means that a minor computer problem can make the whole workday go to waste. However, what if there was a way of solving these problems without the need to call someone in? Well, there actually is, and it is called remote IT support.
Next time any of your staff is experiencing an issue with their computer, don't hesitate to contact us about our remote managed IT support services. Our team will be more than happy to help you solve those issues remotely, saving your organization time and money."