Virtual Chief Information Officer Solutions
Your business depends on technology — but do you have the resources to use it strategically?
For many companies the answer is no, which is why a virtual chief information officer (vCIO) could be just the answer you need. A vCIO provides a dedicated resource to formulate your company's strategic IT goals, then manages the strategy to reach them.
A vCIO is much less expensive than adding a full-time position, yet your company will enjoy the benefits of having a smart, experienced leader shaping the way you use technology. Your company can move beyond outdated systems and inefficient processes and start moving toward smarter ways of doing business. Here's how.
What is a Virtual Chief Information Officer (vCIO)?
A virtual Chief Information Officer (vCIO) provides your business with a flexible resource who will formulate and manage strategic IT goals for your company. For less than the cost of an in-house hire, a vCIO helps you streamline your systems, get rid of outdated technology, and establish the IT goals and priorities that will best serve your business.
Why Do You Need a vCIO?
Far too often, businesses get stuck in a rut when it comes to technology. Without a clear vision for the future, they don't know how to make improvements or even how to prioritize. A vCIO can help your company make smart technology decisions designed to advance the goals of your business.
Here are a few key benefits of using a vCIO.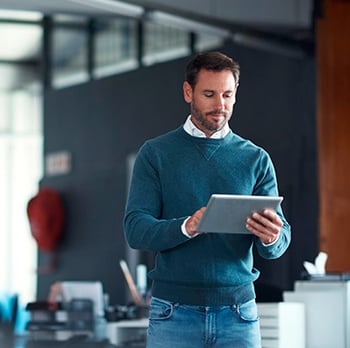 Types of Virtual CIO Support Offered
No two organization's follow identical technology strategies. Your business has specific challenges, needs, and opportunities, and it's these factors that shape the type of support a vCIO will offer your organization. Here a few examples of the types of services you might expect to receive when you hire a vCIO.
How Does Ntiva's Virtual CIO Work?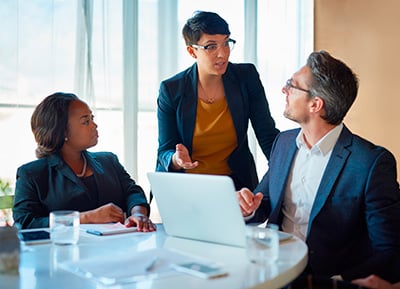 When you work with Ntiva for your vCIO services, we'll begin with a thorough discovery process to gather as much information about your business as we can. This is the first phase of onboarding, during which time we'll assess your existing IT infrastructure, collect onsite data, review information internally, and develop a strategic plan tailored to the needs of your business.
Once service begins, we'll identify key priorities and put the right processes in place to start driving change. From setting the big-picture vision to managing your day-to-day direction, a vCIO is the most cost-effective way you can start using your technology to take your organization to the next level.