Cyber Risk Vulnerability Evaluation Solutions
There's no single vector of attack when it comes to cyber threats. Attackers will exploit any weaknesses they can find in your systems. In today's digital environment, your best defense is to be proactive about finding — and eliminating — your vulnerabilities.
That prospect can seem daunting if you're not a cybersecurity expert. Fortunately, Ntiva's cybersecurity risk assessment services provide you with an immediate, effective solution. We'll evaluate your systems to identify where you're most vulnerable, and then we'll help you take steps to enhance your cyberdefense. Here's what we can do for your organization.
What Is a Cybersecurity Risk Assessment?
A cybersecurity risk assessment is a process designed to identify where your systems and security practices may be most vulnerable. The assessment includes a review of your security standards, an evaluation of your current IT controls, interviews with your team, and a risk assessment report that highlights areas of greatest concern.
How Often Should You Have a Cybersecurity Risk Assessment Done?
While it's a good idea to have a process in place to continually evaluate your cybersecurity risks, a full risk assessment should also be performed once a year. Please note that this frequency may also depend on the size of your organization, your regulatory requirements, and the technology you have in place for your systems.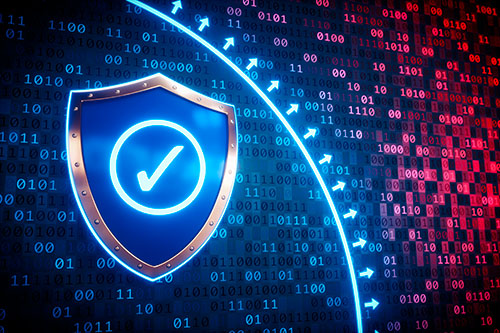 Cybersecurity Risk Assessment Benefits
If you're concerned about your organization's cybersecurity, a risk assessment is one of the most effective ways to identify vulnerabilities and strengthen your systems. Here are a few of the benefits these assessments can offer.
Why Your Business Needs a Cybersecurity Risk Assessment
The stakes are high: Your clients, partners, employees, and regulators all expect your organization to have adequate cyber protection. If you're on a limited budget, how do you ensure your cybersecurity is sufficient to protect your systems and data? The answer is a cybersecurity risk assessment. By identifying the areas of greatest risk, you can make better decisions about protecting your business, both now and into the future.
What Are the Costs of an Outsourced Cybersecurity Risk Assessment?
Ntiva provides cybersecurity risk assessment services within two monthly tiers. The Complete program starts from $84/month per user, and the Compliance program (designed for industries with advanced regulatory requirements) starts from just $99/month per user.
These plans are part of our managed IT services programs, which are designed to provide the right technology support to organizations like yours. All our packages can be customized to meet the unique needs of your organization. If you'd like to learn more, please visit our pricing page for full details.