What Is Cloud Computing?
Cloud computing is a model for enabling on-demand access via the Internet to a shared pool of computing resources, including networks, servers, applications and database storage.
These resources can be easily configured and provisioned with minimal effort, which is what makes cloud computing so convenient and cost-effective.
But for many organizations, it can be confusing to understand which types of cloud services are best for their business, and how and when they should migrate to the cloud—if at all.
Ntiva can help you with your cloud migration journey, recommending various technologies and helping you choose the cloud services that are right for your business and budget.
Reach out to us and set up an exploratory call to see how we can help YOUR business take advantage of the cloud!
How Does Cloud Computing Work?
Cloud computing essentially involves accessing IT services over the Internet instead of locally. In the past, companies hosted their applications, servers, storage, file sharing, backup and other IT services on their premises, including the IT staff required for support.
But with the cloud, all of this moves off-site. Software applications, servers, compute power, storage drives, backup and other IT servers are now hosted off-site, typically by a third-party.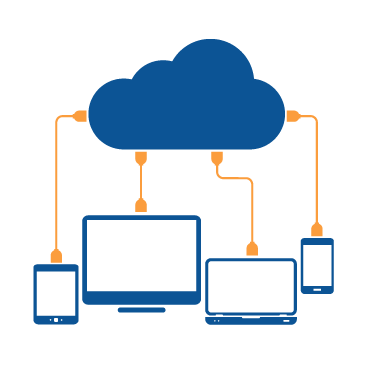 Types of Clouds
Strictly speaking, there is no such thing as "the cloud." There are actually multiple types of clouds.
How Businesses Are Using the Cloud
Organizations use the cloud across a broad range of tasks and functions, with more applications becoming cloud-based every day.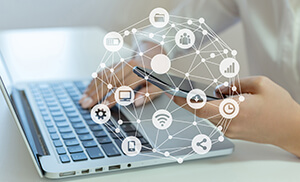 Cloud-Based Office Productivity Apps
Two of the most well-known providers are Microsoft and Google, which offer cloud-based productivity software and services. These include apps for creating documents, spreadsheets and presentations, business email and calendaring services attached to custom domains, and communication tools (such as messaging and video conferencing).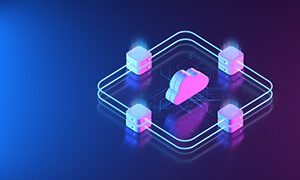 Cloud Data Storage and File Sharing
As the amount of data being created each day grows rapidly, companies need reliable ways to store and share this data. The cloud provides this ability. IDC predicts that as much as half of the world's data will reside in the cloud by 2025.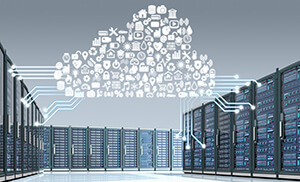 Cloud Backup and Recovery
Companies are reducing their exposure to losses from natural disasters and hackers by using cloud backup and recovery services. The cloud is more reliable than other backup methods (such as tapes and disks) and offers the added benefit of allowing companies to restore lost data at any time from any location.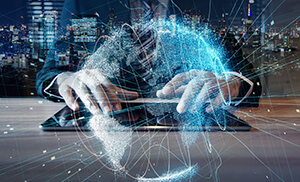 Hosted Virtual Desktops
Virtual desktops separate a computer desktop environment from the physical computer using desktop virtualization. It uses a client-server model to store a "virtualized" desktop on a remote server in the cloud. Hosted virtual desktops let employees access their desktops from any location and any device. This increases flexibility and boosts productivity.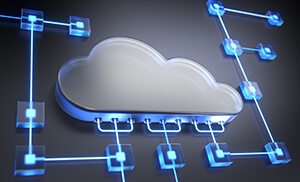 Cloud Infrastructure
Moving to the cloud reduces IT capital and operating expenditures. Companies who migrate to the cloud eliminate the need to invest in the servers, routers, storage disks, network switches, software and other physical infrastructure they had to pay for when they hosted their applications, storage, networking and compute power themselves.
What Cloud IT Services Does Ntiva Offer?
Ntiva offers full support for your cloud journey. We can recommend technologies, help you build your budget, and deliver a variety of cloud-based services that meet all of your business objectives.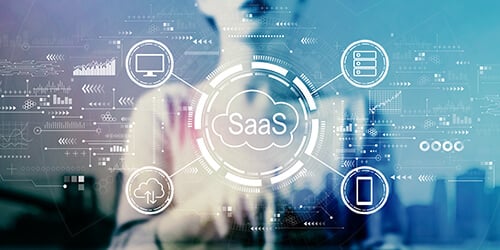 Software as a Service (SaaS)
You are likely already familiar with many SaaS cloud applications, such as Microsoft Office 365, G Suite, Salesforce and other line-of-business applications.
We help you with product selection, migration, application monitoring and maintenance, security and much more to help you deploy and integrate new cloud apps into your work environment.
As a Microsoft Gold Partner, we have deep knowledge of Office 365 and are your single source for purchasing, billing, deploying, managing and supporting Microsoft solutions.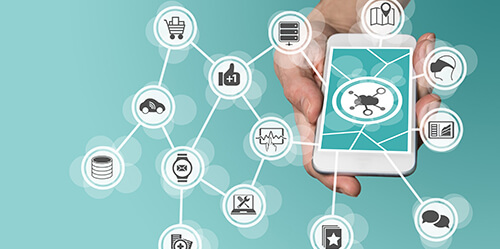 Infrastructure as a Service (IaaS)



If you're looking to eliminate the need to purchase and maintain expensive hardware, talk to us about our managed cloud infrastructure services.

We move some (or all) of your computing components into the Ntiva cloud, taking care of design, upgrades, maintenance, backups, security and more—so you don't have to.

Our cloud infrastructure platform of choice is Oracle OCI, which provides unmatched reliability and performance to ensure you have a superior experience.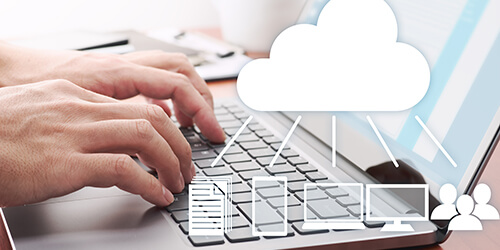 Desktop as a Service (DaaS)
Ntiva's hosted desktop as a service offers a cost-effective and secure way to ensure all employees are operating on the same system with controlled access to the latest data.
With a virtual desktop, your employees log in from any device to get access to their applications and data, which are stored and managed in the cloud.
Because this service is priced on a per-user basis, you never have to worry about upgrades or maintenance (including 24x7 help desk). This relieves you from end-user management.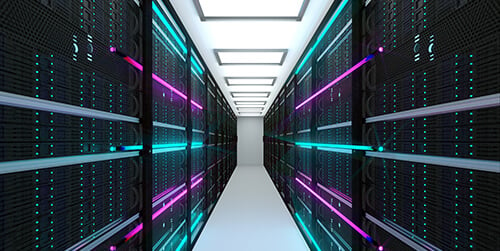 Data Center Hosting
Also referred to as virtual server hosting, Ntiva's state-of-the-art data centers securely house your servers, storage and other networking equipment.
We offer a range of hosting options, including co-location for those who have in-house IT resources and want to manage and maintain their own servers.
We also offer managed co-location in our data center, for those who have their own hardware but want to take advantage of Ntiva's technical expertise.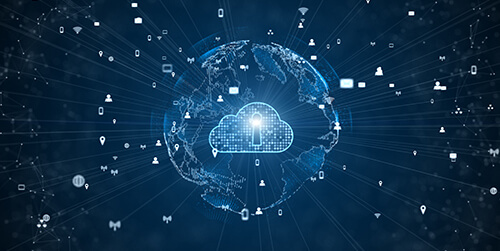 Cloud Security
Most public cloud providers offer an incredibly secure environment. However, they can't protect you when your data leaves the cloud to interact with your other systems. Employee mishaps, such as stolen log-in credentials and accidental deletions, are the most common ways that cloud data is compromised.

Read more here to find out how we help you reduce your risk with our cloud security services.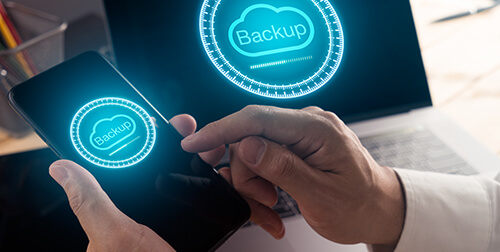 Backup and Data Recovery
Successful cloud backup and recovery is the foundation for true disaster recovery and business continuity. This starts with a combined on-premises and cloud-based solution that lets you keep on working regardless of the type of disaster. However, not all data backup and disaster recovery solutions are alike.

Ntiva offers a hybrid solution with fast, full system restores, easy recovery of individual files, and full off-site data protection with instant failover.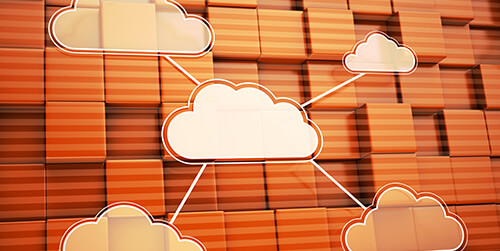 Cloud Storage
There are many types of cloud storage, ranging from public storage services such as Dropbox and iCloud, to private cloud services which restricts who has access to the hardware and software.

Ntiva offers multiple cloud storage options for every type of business. Talk with our cloud consultants for help identifying your business requirements.
Here are some common factors to consider for your company:
Costs: Cloud services are typically billed as a pay-as-you-go offering, which means your company doesn't have to pay for hardware and software you don't use. Plus, since you don't have to buy any hardware or software upfront, you have no expensive assets to dispose of if you cancel your contract. If you need top-class products but have a limited budget, cloud solutions are a great option.
Speed and business agility: Provisioning on-premises servers, virtual machines, storage devices and applications can take days or weeks—but you can be up and running in hours with most cloud vendors. Moreover, cloud-based infrastructures typically experience far fewer outages and less downtime that on-premises.
Scalability: Adding capacity to your on-premises compute power, storage and networking is costly and time consuming. Hosting these IT services in the cloud helps you scale rapidly and cost effectively to deliver digitally enhanced products, services and experiences.
Security: Cloud-based solutions typically deliver a higher standard of security than in-house IT teams can achieve. Physical security measures are stronger. And cloud vendors with cloud security certifications employ credentialed specialists to configure cloud servers and apply the latest security patches to keep your data secure.
Financial risk mitigation: The cloud offers high-performance hardware, software, resources and technical support with zero up-front investment and zero ongoing maintenance expense and hassles. This greatly reduces the financial risk of opening new offices, launching new initiatives, or scaling your operations.
Employee productivity, communication and collaboration: Cloud computing helps employees be more productive and engaged by letting them work from anywhere, anytime. The cloud boosts collaboration by empowering employees to work on the same projects simultaneously through the Internet.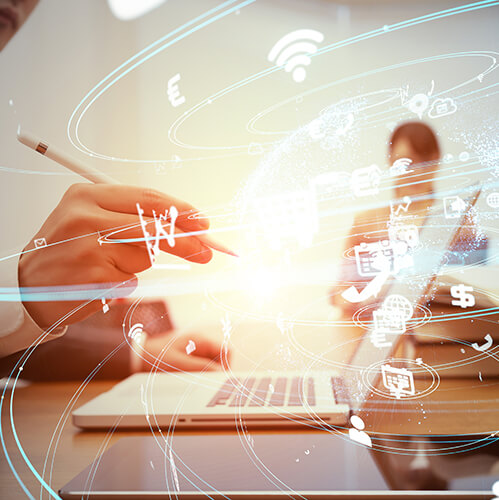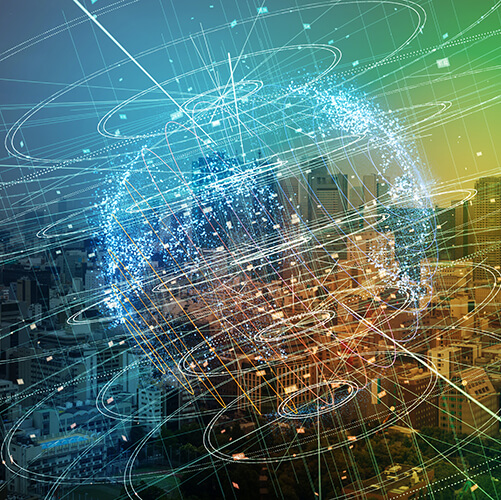 Digital Transformation and the Cloud
Companies that are on a journey of digital transformation need the cloud not just to support ongoing business processes, but also to drive new sources of competitive differentiation.
Uber couldn't exist without the cloud. And neither could Airbnb, Netflix, Amazon Echo smart speakers and hundreds of other products and services that are disrupting entire industries.
Digital transformation requires on-demand access to flexible IT resources. Only the cloud provides the scalable IT infrastructure that companies need to launch initiatives, support business priorities and test new product iterations. In short, digital transformation is impossible without the cloud.
The primary goal of a successful digital transformation is to expand business potential through streamlined, digital workflows. This requires business process re-engineering and outlining a plan to move from outdated manual systems to newer digitized solutions. Most of the time "off-the-shelf" software packages will meet these new business needs, but if not, custom application development may be required.


Does Your Business Need a Cloud Computing Strategy?
Having a "no-cloud" policy today is as rare as having a "no-Internet" policy. As cloud adoption continues to accelerate, your organization should take a careful, detailed approach to planning your cloud transition—even as you're pushed to speed up your migration.
Here are five steps to building a successful cloud computing strategy:
Confirm your business priorities.
Review your existing infrastructure and applications.
Prioritize your applications migration: risk versus reward.
Run pilots.
Establish a communication and training plan.
How Does Ntiva Deliver Cloud IT Services?
New Client Onboarding
At Ntiva, we pride ourselves on delivering an excellent customer experience from day one. In order to achieve this across a broad spectrum of industry verticals, we conduct a robust onboarding process. Our onboarding process consists of four phases:
1. Service Definition
2. Data Collection
3. Internal Information Review
4. Orientation & Service Handoff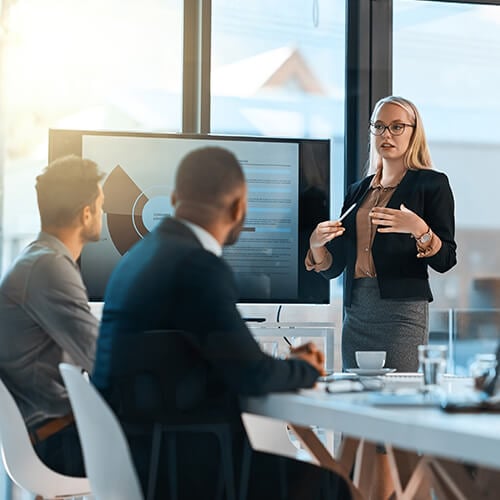 Phase 1: Service Definition
At the beginning of any onboarding, the definition of services is a crucial part of the entire process. We discuss every service outlined in the signed Service Agreement. This process helps our team gain in-depth understanding of your business in preparation for the onsite data gathering, process documentation and ongoing support.
Phase 2: Data Collection
Our technicians visit your site to gather information about your IT environment and to begin the documentation process. They work their way through an extensive engineering checklist of discovery items and procedures, covering such things as network investigation, security assessment, backup verification, server room inspections and policy documentation.
Phase 3: Internal Information Review
The primary goal of this phase is to ensure that your IT environment will meet your needs and that you'll have the technology in place to help your business to grow. We gather the information collected in Phase 2 and review it with your dedicated team (alongside our specialized senior technicians if needed).
Phase 4: Orientation Meeting and Service Handoff
Your Ntiva team meets with you to review your new client manual. This review includes a discussion of all findings, including recommendations for additional changes. It also includes the final tailoring of support procedures if needed. We schedule any recurring onsite visits and set up the cadence for recurring meetings between you and your Account Manager.