The right technology can play a significant role in helping you grow your business, increase revenues and outperform the competition...here's how.
If you think of business technology as layers on a pyramid, with the basics on the bottom, the higher you move on that pyramid the more likely it is that technology will increase your competitive advantage.
Case Study: How we helped a nonprofit update their technology in order to do more with less.
Let's start with "table stakes."

The bottom two layers of the pyramid below are considered table stakes.

Having said that, even though these are the minimum requirements to even be in business, they are the absolute critical foundation for everything else!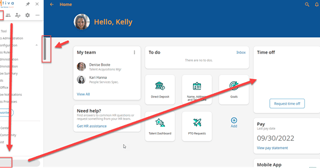 Infrastructure. These are your servers, switches, computers, routers, etc. It's critical you keep this foundation up and running in peak condition; available, stable and secure, otherwise nothing else works.
Backup and Disaster Recovery, Security and Compliance. These should be considered table stakes as well, although you'd be surprised how many businesses do not address this area properly.
In today's world, your clients expect you to keep the data you have about them secure. They expect your systems to be up and running even in the face of disaster, and quickly recoverable should an event occur.
If you are in a highly regulated industry (e.g. healthcare, finance, legal, etc.) it is expected that you are maintaining compliancy.
If you aren't doing any of this, one could argue that you shouldn't even be in business.
We then move up to the "competitive advantages layers."
These technologies are typically software solutions that improve productivity and business insight, and can be on premises or in the cloud.
Business Productivity and Communications. If you're using Microsoft Office 365, G-Suite or something similar, you're using business productivity technology. The key here is proficiency. Almost all businesses today use this software. You need to invest in employee training to really get the most out of these tools, and to give you an edge.
Similarly, most companies have moved to more efficient and cost-effective communications technologies such as VoIP and Unified Communications (UC.)
Cloud-based UC in particular can give you an edge when it comes to faster and better communication and collaboration between employees and partners, and offers integration possibilities with existing business applications.
Line of Business (LOB) Applications. Many businesses own an application that was designed to support specific industry needs. Interestingly, studies show that on average 40% of features in this type of software are never even used, and 20% rarely used.
Are you paying for complex software that you're not really taking advantage of? Are you stuck with legacy business software that is expensive to maintain, when there are more up-to-date tools that could be used instead? These are questions that should be investigated.
Custom Applications. These can be the pinnacle of a competitive advantage, or just the opposite. If you're taking full advantage of custom-built LOB software, you might be head and shoulders above the competition.
On the other hand, if you're paying for ongoing development and maintenance of outdated software that "someone' in the organization built a long time ago…you could be throwing valuable dollars away.
Again, it's probably worth it to get a third party expert to take a look.
And finally, the peak of the pyramid – Digital Tools!
Having the right digital tools in place has proven to significantly increase competitive advantage for businesses of all sizes.
Used to be that only the big guys had access to sophisticated digital tools, but thanks to the cloud and other advancements, most of these tools are well within the reach of almost any business.
As a proof point, in a recent small business study commissioned by Google, results showed that "digitally engaged" small businesses (under 250 employees) were able to generate significantly more revenue per employee.
And yet, 80% of these businesses are not taking full advantage of these digital tools.
In the survey, four key categories of digital engagement emerged:
20% had an undeveloped digital presence, relying on basic tools such as email, but with no significant website or social media presence.
30% took advantage of basic digital tools, such as a simple website and email marketing, but had limited social media presence and no e-commerce capabilities.
30% had a more advanced website with mobile or e-commerce capabilities, and engaged with multiple social media and online marketing channels. They also tended to use digital tools internally such as collaboration and other cloud software.
20% utilized more sophisticated digital tools such as web analytics to analyze customer trends, mobile apps for customer engagement, and sophisticated online marketing tools such as SEO and video advertising.
Overall, the survey results showed that for each additional engagement level reached, businesses experienced an increase of revenue growth of 11 percentage points.
Clearly it pays to invest in today's digital tools!
Where is your IT time and energy being spent?
If most of your resources are spent in maintaining "table stakes" layers at the expense of the competitive advantage layers or the peak of the pyramid - you're missing out.
This is a primary reason why many businesses outsource some or all of these layers to a Managed Service Provider (MSP) who offer IT consulting services and ongoing IT support.
This ensures that their "foundation" is taken care of, so that internal IT staff can concentrate on more strategic initiatives.
It may be that your business has no IT staff and has chosen to outsource all IT. Or, your business may have some IT resources but simply can't get to the upper layers of the pyramid to move the competitive needle.
Either way, you might want to investigate what an MSP can offer to help grow your business.
Take a look at our Solutions Overview to learn more, or contact us to find out how we can help your business grow and prosper!