What Is the Best Business Phone System?
Business phone systems are no longer simple tools that only make and receive calls. Now, a world of options has opened up, with cloud-based solutions that allow employees to communicate not only by voice, but also by video, instant messaging, email, desktop sharing and more.
Increasingly replacing old Private Branch Exchange (PBX) hardware, these cloud-based, omnichannel systems are known as Unified Communications (UC) or Unified Communications as a Service (UCaaS).
At Ntiva, we support a wide variety of UC solutions from multiple vendors, including Microsoft Teams Phone. We also offer our own service, Ntiva Voice: a new suite of cloud-based UC services that can be customized to fit your needs.
To learn more about which business phone system is best for you, fill out the form to talk with one of our experts to guide you through all the options.
Top Seven Business Benefits of Cloud Phone Systems
What Is Unified Communications?
Unified Communications (UC) is a phone system that integrates multiple communication methods within a business, allowing employees to communicate and collaborate from almost any device that has an Internet connection.
UC platforms typically offer some or all of the following features:
Voice
Voicemail
Video conferencing
Instant messaging
Email
SMS
Desktop sharing
Extension mobility (single number reach)
Soft phone clients (apps that let you place and receive calls from your PC or mobile device)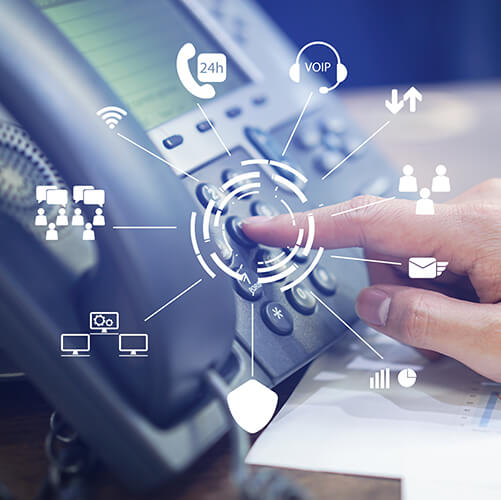 Trends Driving Unified Communications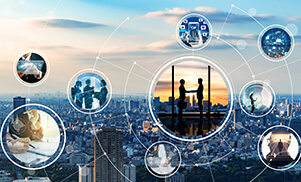 Digital transformation:
In a world where conversations between businesses and customers are constantly changing and the customer experience becomes increasingly digital, UC helps brands seamlessly deliver the experiences their customers demand.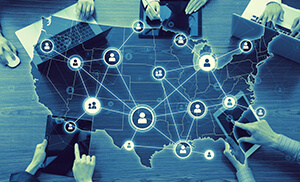 Rise of the digital workforce:
Millennials, now officially representing the
largest share of the American workforce
, have come to expect the freedom and flexibility that comes with connected mobility. This is driving a growing demand for UC.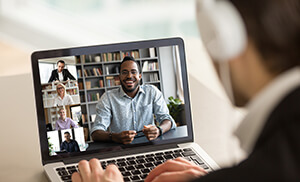 Increased mobility of workers:
Employees are working remotely more than ever before, whether from home or from an off-site office. These employees still need to communicate with colleagues by voice and video. A UC platform lets them do that.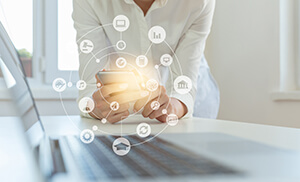 Migration of applications to the cloud:
The migration of applications to the cloud means that employees have the same expectations for their communications tools, too. They want to be able to communicate from any device, with no limits on when and how they can place calls, check voicemail, send messages and participate in video calls.
Benefits of Unified Communications
UC ensures a higher level of interaction throughout your dispersed workforce. It breaks down the silos between enterprise teams, and ensures that no matter where you work, you can still access the same secure system.
The right UC strategy can make a difference in powerful ways:
How Much Does a Business Phone System Cost?
As the world of IT and telephony converge, many companies find it convenient to use a single source for their core business technology, from implementation to ongoing management and maintenance. Beyond convenience, this is also a much more cost-effective way to manage your business technology services.
The ROI of a Better Business Phone System with Ntiva
When you migrate from a traditional, legacy business phone system to one that is more unified, expect to receive a greater return on your investment through considerable cost savings.
Cloud-based business phone systems lower your IT infrastructure costs because you stop paying for infrastructure upfront. Instead, you rent it on a monthly basis.
The same goes for capital expenditures. With cloud-based business phone systems, you reduce your upfront investment costs in hardware (such as phone handsets and video conferencing hardware) because an increasing amount of your communications will take place over hardware that your employees already have (such as mobile phones and PCs).
Cloud-hosted voice also lowers your monthly bills because you have fewer monthly costs associated with maintaining, upgrading, updating and patching an on-premises phone system (since you no longer have one).
You also see reductions in transaction-based costs (such as cost per international calling minute) because IP-based phone calls are considerably less expensive than calls placed over traditional land-line-based systems.
Then there are the reductions in travel expenses. When your employees and teams begin communicating and collaborating more by video, voice, email and messaging, they spend less on flights and hotels. Meeting virtually is less expensive than meeting face to face.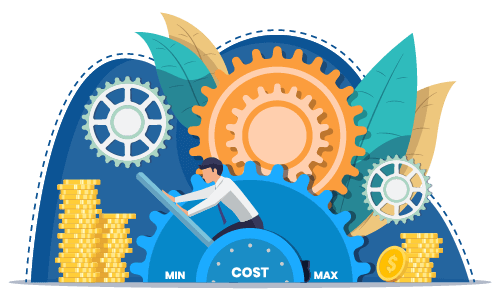 The ROI of a better business phone system can also be measured in metrics other than dollars saved. Migrating to a cloud-based UC system improves communication and collaboration. It gives your employees greater mobility, which translates into improved morale and productivity. And as a result, you soon start delivering better customer service.
How Does Ntiva Deliver Business Phone Systems?
New Client Onboarding
At Ntiva, we focus on delivering an excellent customer experience from day one—and this starts with our robust onboarding process:
Service Definition
Data Collection
Internal Information Review
Orientation & Service Handoff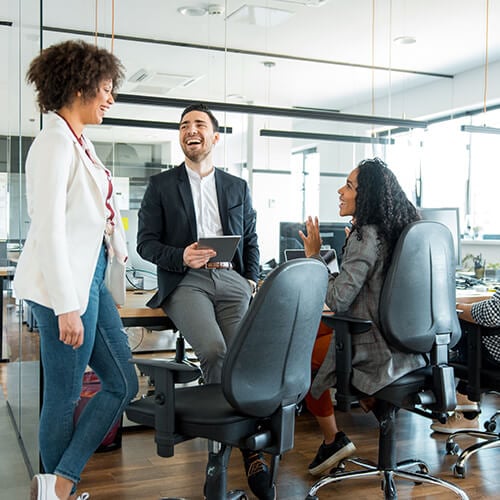 Phase 1: Service Definition
At the beginning of any onboarding, the definition of services is a crucial part of the entire process. We discuss every service outlined in the signed Service Agreement. This process helps our team gain in-depth understanding of your business in preparation for the onsite data gathering, process documentation and ongoing support.
Phase 2: Data Collection
Our technicians visit your site to gather information about your IT environment and to begin the documentation process. They work their way through an extensive engineering checklist of discovery items and procedures, covering such things as network investigation, security assessment, backup verification, server room inspections and policy documentation.
Phase 3: Internal Information Review
The primary goal of this phase is to ensure that your IT environment will both meet your needs and that you'll have the technology in place to help your business to grow. We gather the information collected in Phase 2 and review it with your dedicated team (alongside our specialized senior technicians if needed).
Phase 4: Orientation Meeting and Service Handoff
Your Ntiva team meets with you to review your new client manual. This review includes a discussion of all findings, including recommendations for additional changes. It also includes the final tailoring of support procedures if needed. We schedule any recurring onsite visits, and set up the cadence for recurring meetings between you and your Account Manager.
Ntiva provides extensive nationwide services, a wide range of industry expertise, and a comprehensive suite of services.
See how Managed IT Services can help your business and the services Ntiva can provide.
Ready to Get Started?