What Are Managed IT Services?
Managed IT Services enable businesses to outsource part or all of their technology management, with the goal of simplifying IT operations and reducing costs.
A Managed Services Provider (MSP) can take the burden of managing and maintaining your business technology off your shoulders. This can range from completely outsourcing your IT needs, to arranging for co-managed IT services with your existing in-house team.
Ntiva is one of the top 50 MSPs in the U.S., offering more than 250 technicians who are ready to serve you around the clock. We offer competitive pricing based on a flat-rate monthly subscription service, which includes unlimited remote support provided by a U.S.-based help desk.
Our team of world-class talent genuinely cares about our relationships and understands that response, accuracy and care are the fundamental keys to a successful, long-term partnership.
Reach out to us and set up an exploratory call to see how IT support and services from Ntiva can help YOUR business grow!
Learn How Ntiva Delivers Managed IT Services
How Do Businesses Allocate Their Managed IT Support Services Budgets?
In a Spiceworks survey of more than 1,000 companies across North America and Europe, the top technology concerns for businesses include the need to upgrade outdated IT infrastructure and improve security.
Here's how businesses are investing in managed IT services and support: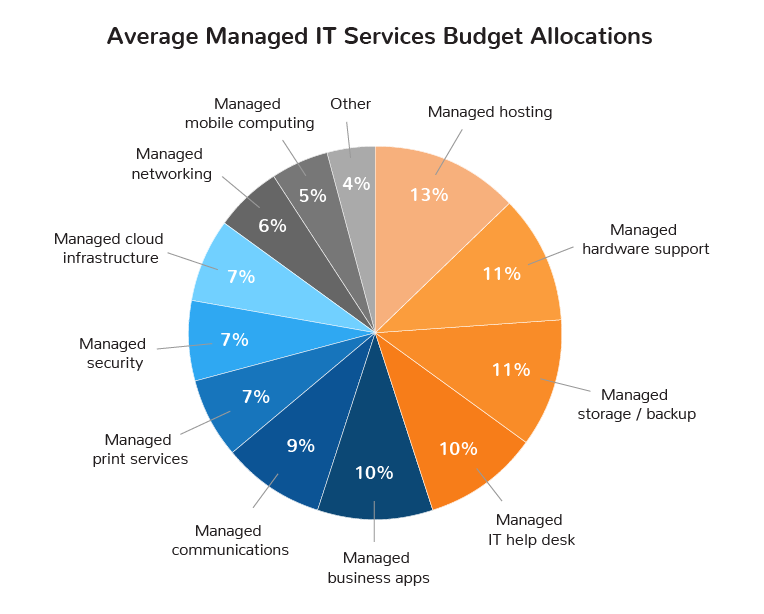 Should You Keep IT In-House or Outsource?
Businesses that shift IT responsibilities to a managed IT support services often see a huge improvement in their overall operational efficiencies with only modest impact on their IT budget. This is critical, because nearly half of IT executives feel their budgets are either somewhat or very inadequate to meet the needs of their business.
Before you decide whether to keep your IT in-house or to outsource it, you should weigh the pros and cons of each option.
On one hand, an in-house IT team likely has an inside, intimate view of how your organization operates. However, an in-house team is much more challenging to scale up or down. As your business grows, they can become overwhelmed. This can mean important routine tasks get dropped, or staff may adopt a break/fix mentality—waiting until a specific service is needed and hiring an expensive solution provider to fix it—all of which increases your security risk and hurts employee productivity.
Conversely, outsourcing your IT support and services allows you to scale according to your needs, guaranteeing an ability to quickly ramp up during a crisis. But not all managed services providers offer the same quality of service, so research and verification are needed before signing up.
To explore the pluses and pitfalls more deeply, read this helpful article: In-House vs. Outsourcing IT: The Pros and Cons.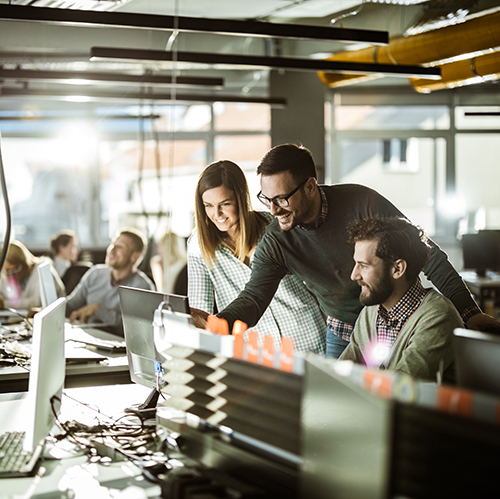 What Managed IT Services Does Ntiva Offer?
Ntiva provides a full spectrum of managed IT services to support organizations that lack the time or talent to manage their technology in-house to the level they desire. Our team of more than 200 experienced, trusted engineers, programmers, analysts and consultants is ready to handle all of your IT needs.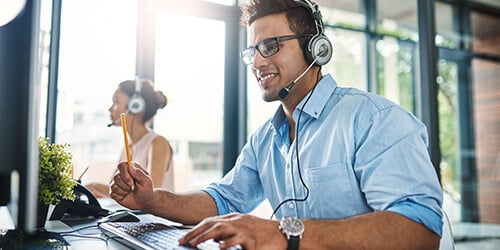 US-Based 24/7 Service Desk
Many service providers guarantee that your call will be answered promptly—but by whom? At Ntiva, we offer a US-based service desk that is staffed with trained technicians (not call agents) who solve most problems on the spot. We also let you "self-triage" your problem, which means you can call into the help desk 24/7/365 for any problem—no matter how big or how small. Help desk support is a big part of your IT management services, so make sure you're getting the best!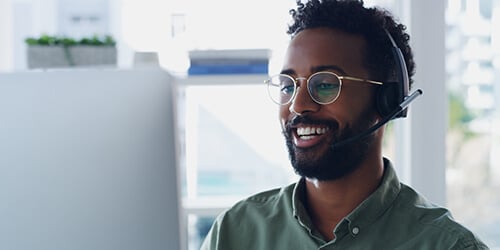 Remote IT Support
The most common tech support problems are end-user issues, such as inability to connect to the internet, a slow or "frozen" computer, lost passwords, inability to print, or difficulty logging in. We can solve these IT problems remotely using tools that allow full access to your network and systems. Ntiva remote IT support includes installation of software, cloud services, advanced troubleshooting and repairs of applications, and more—cost-effectively keeping your staff up and running.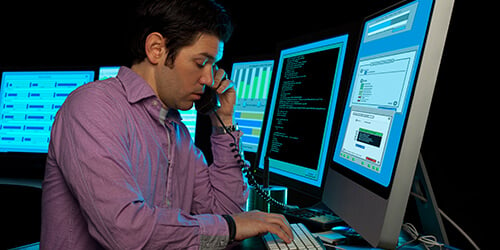 On-Site Support
With the growing popularity of cloud-based services, many IT support tasks are done remotely. But there are still situations where on-site support is either desired or required. Ntiva always sends a technician to your site for problems we cannot solve remotely. We also offer regularly scheduled on-site support. Talk to us about our on-site support plans to see which one is best suited for your needs.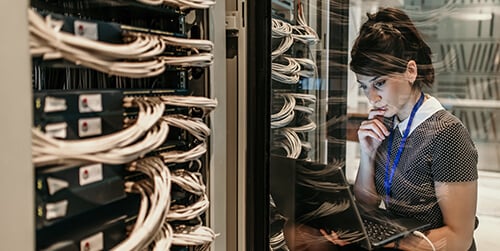 Server and Workstation Management
One of the most important ways to protect your business from cyberattacks is to keep your software and operating systems up to date. Failure to do so means you not only miss out on new features, you also open the door wide to hackers who look for companies that haven't bothered with the latest security updates. If you lack the staff to manage this on a regular basis, Ntiva will take over responsibility for this critical task to ensure business continuity with automated software updates, patch management, and security updates, including antivirus and antispam.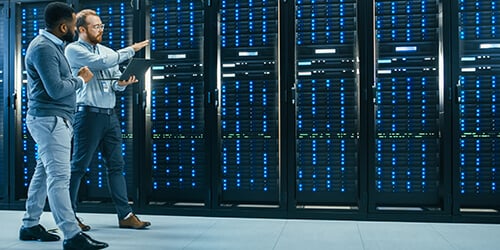 Network Monitoring and Management
Want to keep your IT environment running at top performance? We provide around-the-clock monitoring and management of all the components in your network, including routers, firewalls, and switches. Our automated systems detect and report failures of devices and connections as we proactively monitor your computers, servers, and other network elements. Ntiva offers two levels of service: Essential and Premium Monitoring & Management.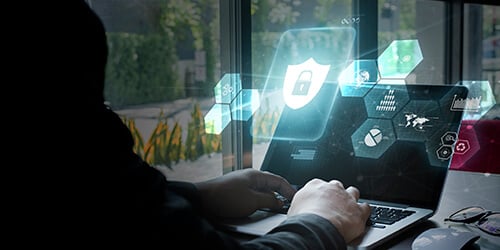 Cyber Security
Security is a huge concern for every business, but very few organizations have the resources to effectively combat cyber threats and attacks. Access to sophisticated, 24/7 cyber security protection is one of the top reasons businesses hire a Managed Services Provider. Click here to learn more about Ntiva's Managed Security Services.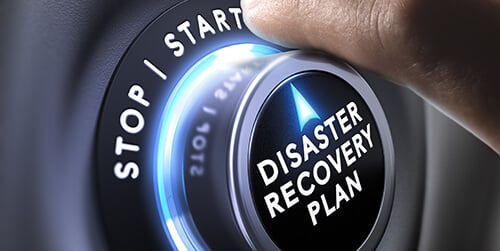 Backup and Disaster Recovery (BDR)
Today's businesses are creating more data than ever before, and protecting that data is a priority. This calls for a robust data backup and disaster recovery solution that forms the foundation for business continuity. Your data backup and disaster recovery system is one of the most important investments for protecting your company. Ntiva helps you choose, deploy and manage the BDR solution that's best for your business. Many of our IT management services include multiple options that will meet your backup and recovery needs.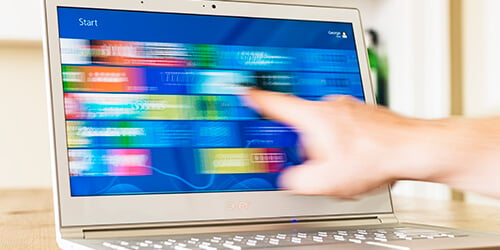 Microsoft Office 365 Licensing
Ntiva is a Microsoft Gold Partner with more than 16 years of experience in providing support services and management for Microsoft applications, including Office 365, Azure and SharePoint. We help your business select the right Microsoft products and plans, help you migrate from your current solution, and provide ongoing management along with our US-based 24/7/365 service desk. Your productivity software is another important cornerstone of IT management services!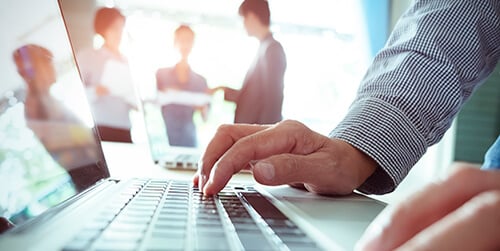 Hardware and Software Procurement
Evaluating, purchasing, and installing hardware and software is a time-consuming process. Ntiva has the knowledge and skills to help you determine the right licensing agreements and hardware for your business. We manage the procurement process end to end—from installing, maintaining, and upgrading your systems, through to retiring old hardware. We also can often obtain better pricing thanks to our bulk-buying power and our direct relationships with many key distributors.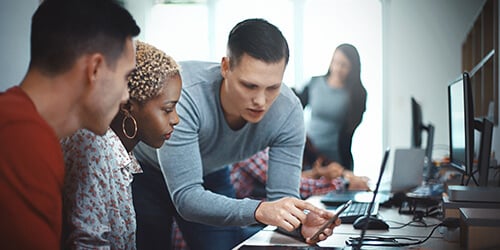 Bring Your Own Device and Mobile Support
When employees bring their own devices into the workplace, mobile device security becomes a challenge. Although mobile devices increase employee productivity, improperly managed devices can be a major security risk. Many clients rely on Ntiva for advice on how to protect their mobile environment. Typically, we start with creating a custom Bring Your Own Device policy. We can also help you evaluate a Mobile Device Management (MDM) solution and other best practices for keeping your devices safe.
How Does Ntiva Deliver Managed IT Support and Services?
Choose the Plan That Meets Your Budget
Ntiva offers Managed IT Service plans to suit your needs and your budget. Starting as low as $43 per user per month, our fixed monthly plans cover everything from 24/7 service desk, to network monitoring and management, to enhanced email security, to backup and disaster recovery management. Review our Managed IT Services Pricing here.
We'll Guide You Through the Onboarding Process
At Ntiva, we pride ourselves on delivering an excellent customer experience from day one—and our comprehensive onboarding process is a key part of this experience.

Our onboarding process consists of four phases: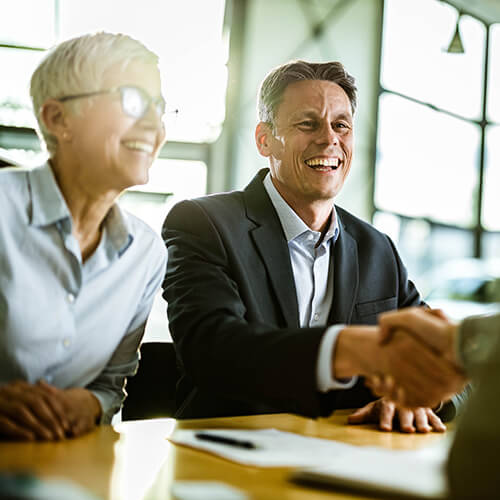 Phase 1: Service Definition
At the beginning of any onboarding, the definition of services is a crucial part of the entire process. We discuss every service outlined in the signed Service Agreement. This process helps our team gain in-depth understanding of your business in preparation for the onsite data gathering, process documentation and ongoing support services.
Phase 2: Data Collection
Our technicians visit your site to gather information about your information technology environment and to begin the documentation process. They work their way through an extensive engineering checklist of discovery items and procedures, covering such things as network investigation, security assessment, backup verification, server room inspections and policy documentation.
Phase 3: Internal Information Review
The primary goal of this phase is to ensure that your IT environment will meet your needs and that you'll have the technology in place to help your business grow. We gather the information collected in Phase 2 and review it with your dedicated team (alongside our specialized senior technicians if needed).
Phase 4: Orientation Meeting and Service Handoff
Your Ntiva team meets with you to review your new client manual. This review includes a discussion of all findings, including recommendations for additional changes. It also includes the final tailoring of support procedures if needed. We schedule any recurring onsite visits and set up the cadence for recurring meetings between you and your Account Manager.
Enjoy White-Glove Customer Care
We understand that response, accuracy and care are the three things our clients care about the most. So we've put key initiatives in place to make sure we meet your expectations.