Choosing the right migration service provider is critical to optimizing your budget and getting the most out of your cloud solutions. For example, some providers offer consultative services to help you find the most efficient and cost-effective solution for your needs while others expect you to have a ready-made plan for them to execute.
In this guide, we discuss 6 factors to consider in order to choose the best cloud migration service provider for your needs. Then, we briefly cover 10 options:
Ntiva provides expert consultation services and a wide variety of advanced cloud solutions. To learn how we can help you build the right cloud migration strategy for your goals, book a consultation.
Factors to Consider When Choosing a Cloud Migration Service Provider
#1. Do they have experience with multiple cloud solutions?
Most managed service providers (MSP) only have experience with one or two cloud providers. If you know for certain which cloud provider you want to work with, this might not be a problem. But, if you're still considering your options, it's a much better idea to talk to an MSP who has experience with multiple providers.
An MSP who only works with one or two cloud providers will try to fit your needs into those solutions. On the other hand, an MSP who works with multiple cloud providers will be much more likely to consider your needs first and help you decide which option is truly the best for your situation.
It can be costly to switch cloud providers, so it's a good idea to carefully consider which option is the best fit for your business today and in the future. However, sometimes switching providers down the road is unavoidable, in which case it's much easier to at least stick with the same MSP during the transition between cloud solutions. If your MSP doesn't work with the new cloud provider, you may find yourself switching cloud providers and MSPs at the same time, which is a huge time commitment and very costly.
Ntiva Supports a Wide Variety of Cloud Solutions
Ntiva clients have cloud environments in Amazon Web Service (AWS), Microsoft Azure, Oracle, and Google Cloud. We also offer infrastructure-as-a-service (IaaS) where you can move some (or all) of your computing components to Ntiva's cloud, which removes the need for you to maintain your own hardware on-premises.
We work with companies of many different sizes, some of which have all of their data and business operations in the cloud, while others only host some of their IT environment in the cloud.
Finally, Ntiva supports private cloud, public cloud, or hybrid cloud hosting solutions.
Case study: Destra Capital Migrates to Hosted Cloud in New Chicago Offices
#2. Do they provide consultative services?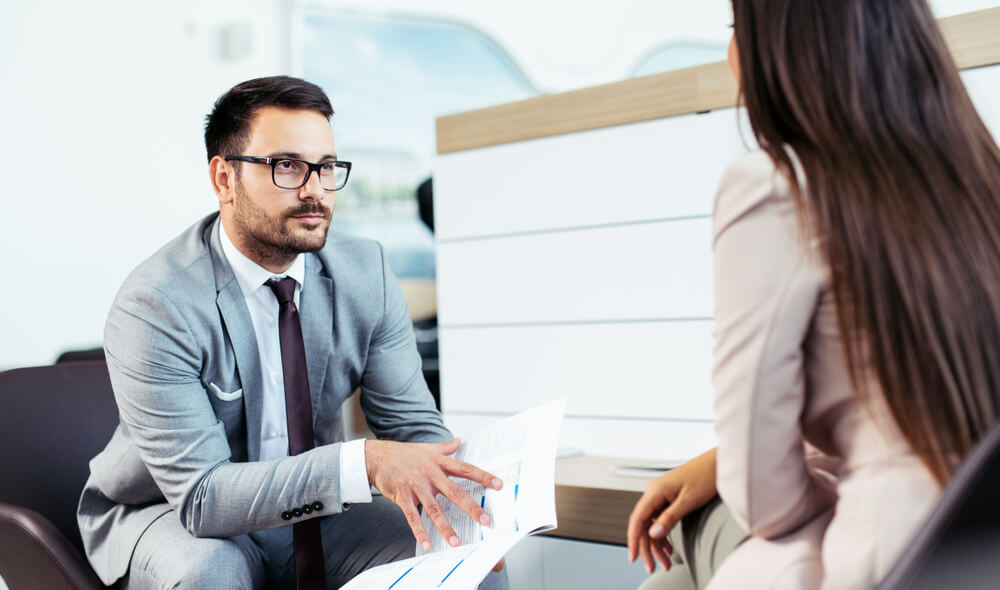 Some MSPs expect you to provide a detailed outline of the cloud solutions you want, how you want to move your operations to the cloud, and what data is being moved. Then, they simply execute your plan. This often leads to issues because it's nearly impossible to cover all your bases and choose the most cost-effective route unless you have years of experience migrating data to the cloud. For example, here are just a few things to consider:
Will you take a lift-and-shift approach or will you refactor, rebuild, or redesign aspects of your business operations during the move?


Will you use intelligent tiering for storing your data (this is often a good way to save on monthly expenses)? If you do, how will you label your data?
Will you maintain your operating system or choose a cloud provider who does it for you?


Will a reserved or on-demand instance be a more cost-effective route for your needs long-term?


How will you protect your data from security threats during the transition?
These questions only scratch the surface of all the decisions you need to make and aspects you need to consider.
That's why most companies have more success migrating to the cloud if they're working with an MSP who offers consultative services.
Ntiva Gives You Access to a Team of Cloud Experts
Having many years of experience working with hundreds of companies, Ntiva's cloud experts can help you plan all the details of migrating to the cloud. They'll present you with your options and make recommendations based on the business goals you share. Ntiva experts will also help you create a thorough budget and roadmap to present to CEOs and other stakeholders.
Case study: Nonprofit Organization Cuts IT Costs with New Technology
#3. Can they help you meet the security requirements of your business and industry?
During the transition from physical servers to the cloud (or from one cloud solution to another), your data is more vulnerable to cyberattacks and security breaches. And, once the transition is complete, you'll need a new set of security systems and procedures to protect your data in the new environment.
To ensure proper security throughout the entire process, you'll need to look for three things in a cloud migration partner:
They share the responsibility for the security of your data during the transition.

Some MSPs will set procedures for how they keep clients data secure during migration, while others will simply follow the plan you outlined.


They have experience supporting companies who have the same security compliance requirements (e.g., CMMC, HIPAA).

It can save you a lot of headache in the long-run to make sure your new cloud environment is compliant. But, only a cloud migration partner who has experience with that specific security standard can help you stay compliant.


They have extensive training and experience setting up the proper security measures in the

cloud environment

you choose.

For example, technicians without true Azure expertise often fail to properly set up Intune (Microsoft's security solution that replaces the need for legacy multi-factor authentication). Even when it's set up incorrectly, it may still look like it's working on the surface—your employees have to answer security questions, enter security codes, etc., and then are given access. However, a technician with

expertise in Azure

would be able to see that it's not actually blocking unauthorized traffic.
Ntiva Partners with You to Secure Your Data
Ntiva has helped hundreds of companies meet compliance standards such as CMMC, HIPAA, CIPA, NIST and more. We invest in ongoing training for our technicians to ensure they're up to date on the latest security features of the cloud solutions we support. Finally, we work with you to ensure your data is secure during migration, when it reaches its final destination, and on an ongoing basis.
Case study: Healthcare Clinic Migrates to Cloud for HIPAA Compliance
#4. Do they markup products that you could get for cheaper on your own?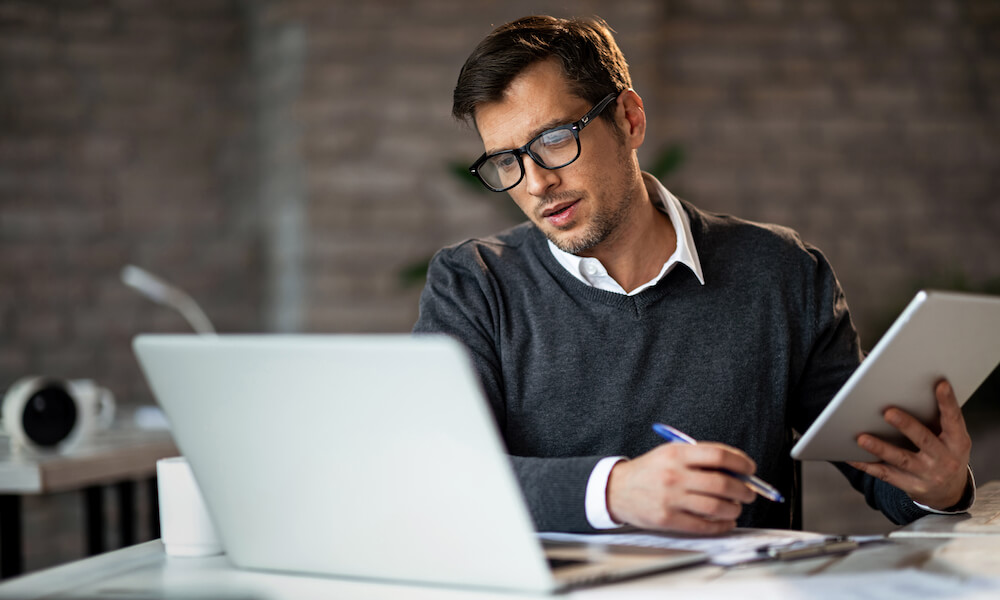 It's reasonable to expect that you will pay IT technicians for the time they spend working with you on a project. However, some MSPs will markup software prices, data usage fees, and more—in addition to their fees for labor.
For example, if you choose to use Oracle for your cloud environment, they may add a commission to the data usage rates that Oracle charges and still charge you for ongoing maintenance.
If your MSP is adding fees to your usage rates, not only will you be paying more, but you'll also be in a situation where the MSP is less interested in helping you efficiently manage your data. If your data storage is inefficiently managed, you'll use more bandwidth, which means they get paid more.
Note: Not all cloud service providers allow MSPs to add markups to their data usage fees, but some (such as Oracle) do allow markups. However, you'll still want to be on the lookout for markups on software and hardware.
Ntiva Doesn't Markup Software, Hardware, or Data Usage Fees
Ntiva only charges you for the time our technicians spend on your project. Any software or hardware we help you procure will cost you the same amount that it would if you bought it on your own. If you hire us to help you with ongoing maintenance of your cloud environment, you'll only be charged for time and labor—data usage fees will be the same with or without our help.
Plus, we'll help you configure your data storage efficiently to lower your monthly fees.
For example, one of our clients came to us wanting to cut their monthly spend on data storage. To solve their problem, Ntiva technicians configured their data storage to use intelligent tiering automation. Intelligent tiering is a way to configure your data storage so that frequently used data is readily available, while infrequently used data is stored in various levels of cheaper, less accessible storage. Intelligent tiering is a relatively inexpensive fix that let them cut their monthly spend from approximately $2,000/month to $300/month.
#5. Do they offer ongoing maintenance and support for your cloud environment?
Some cloud solution partners focus heavily on cloud consulting and project management but become unresponsive when you move into the ongoing maintenance phase. Maintaining your cloud environment can be time-consuming and can lead to bigger issues in the future if not done properly. So, you'll want a partner who will stick with you long-term.
Security systems in particular are important to maintain properly. Cybercriminals are constantly finding new ways to attack companies and infiltrate cloud environments, so it's necessary to constantly monitor and manage your security systems.
Ntiva Supports Business Long-Term
At Ntiva, we value long-lasting relationships which is why we ensure attentive ongoing support and fast-response times. Not only will we help you manage and monitor all aspects of your cloud environment, but you'll also have a dedicated account manager who meets with you on a regular basis.
Finally, Ntiva offers you a:
24/7 help desk:

All calls are answered by an

IT technician—in less than one minute, on average—so you can start troubleshooting your issue right away.


Team of security experts:

From on-demand vCISO consulting services to a Security Operations (SOC) team who monitors your network 24/7, Ntiva provides a wide range of advanced security services.
#6. Do they offer other IT services?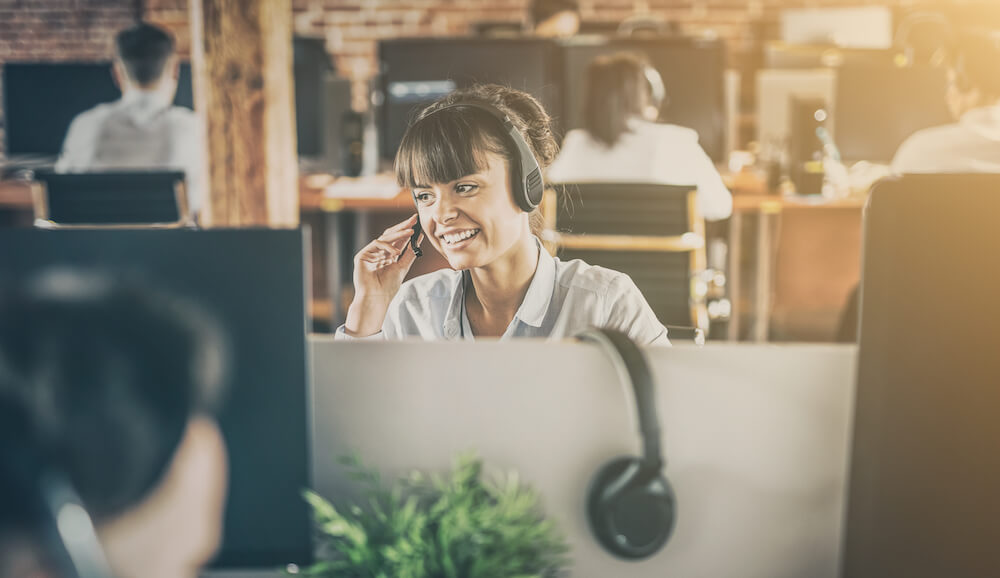 It's typically most cost-effective to have all of your IT needs managed in one place, otherwise, you'll have to juggle multiple monthly fees. And, you may experience gaps in your IT service because each provider assumes the other provider is handling the issue.
Ntiva Can Support All of Your IT Needs
Ntiva offers a wide range of IT services including:
24/7 technician help desk.


Advanced cybersecurity services (e.g., endpoint detection and response, vulnerability testing, SOC).


Web application development.


Data backup and disaster recovery.


Microsoft-, Apple-, and Dell-certified support.


And much more…
Any regularly recurring services are included in a flat monthly rate so you can easily budget for your IT needs. Services that you might use but will use infrequently (i.e., onsite support) are offered on an as-needed basis to help ensure you aren't paying for services that you aren't using.
To learn more about how Ntiva can help you migrate to the cloud and grow your business with technology, book a consultation.
10 Cloud Migration Service Providers
1. Ntiva: Full Suite of Multi-Vendor Cloud Services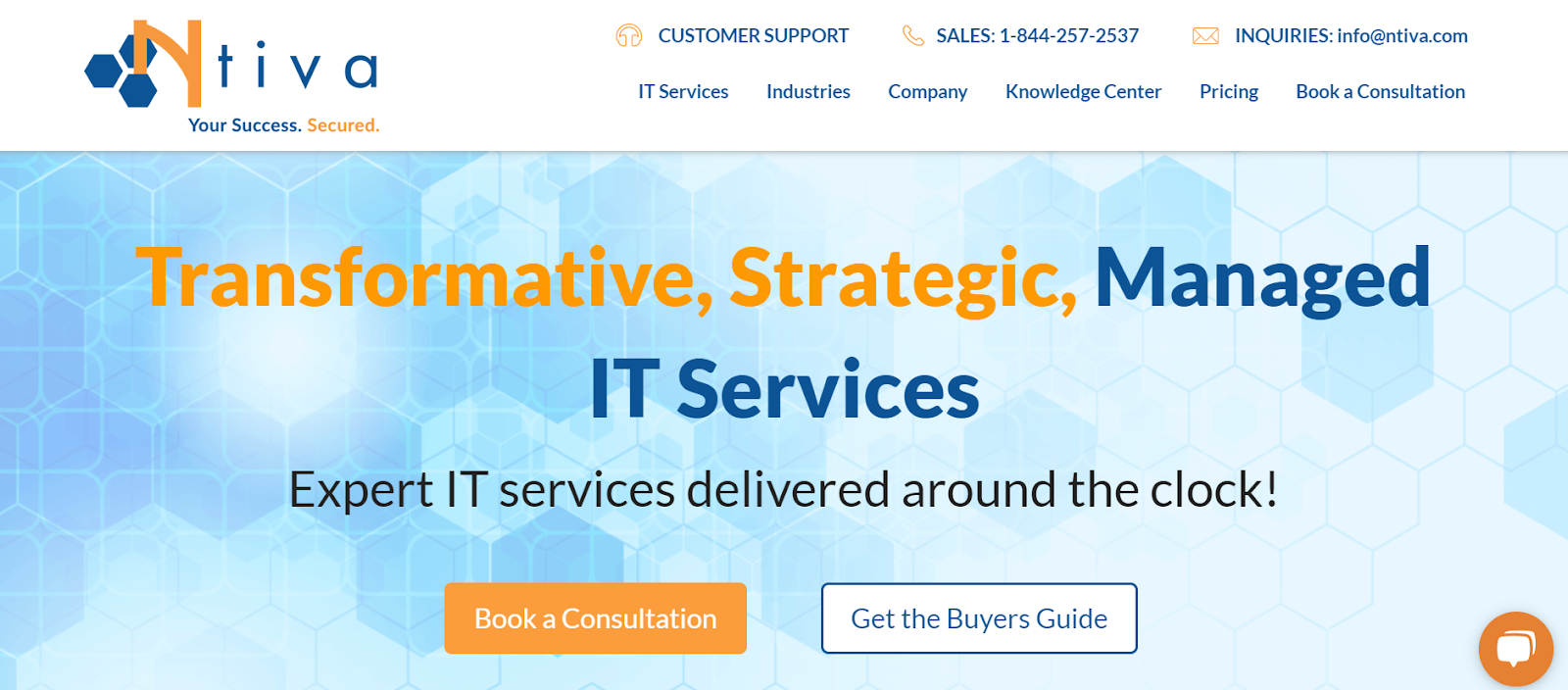 Ntiva brings many cloud services and solutions under one roof. Our team has expertise in AWS, Azure, Google Cloud, and Oracle cloud instances. We support private, public, and hybrid cloud environments. Our team can help you rehost, rebuild, redesign, or refactor your business operations when moving to the cloud.
With nearly 20 years of experience helping hundreds of businesses manage cloud environments, our team can help you choose the right cloud solution and build a clear roadmap for cloud migration.
Ntiva can also support you long-term in all your business needs.
Here's a brief overview of the additional IT services we offer:
Cloud solutions (e.g., migration support, data hosting, security).


24/7 technician help desk and onsite support.


Employee onboarding/offboarding.


Cybersecurity (e.g., risk assessments, intrusion detection, phishing prevention training).


Consulting (e.g., vCISO, regulation compliance, IT strategy).


Application development.


Support for Microsoft, Apple, Dell and more…
To learn more about how Ntiva can help you migrate to the cloud and support your entire IT environment, book a consultation.
2. Cloudreach

Cloudreach is a multi-cloud services company for AWS, Azure, and Google Cloud platforms. They specialize in cloud app development and cloud migration.
Their services include:
Cloud consulting.
Cloud migration.
Cloud management services.
Cloud application development.
Cloud data & analytics.
Cloud security.
DevOps.
Cloud Software.
3. Capgemini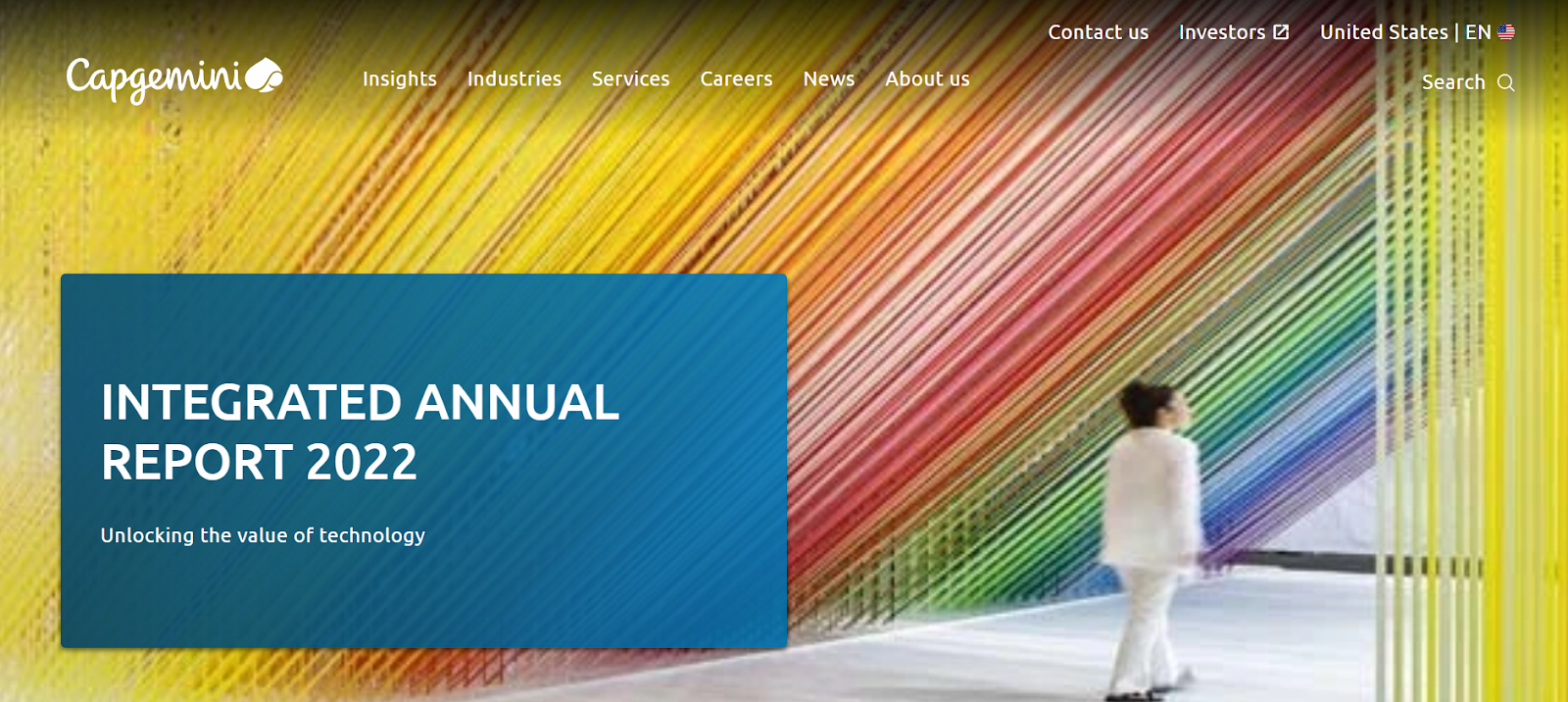 Capgemini is a technology transformation partner who focuses on three categories: customer experience, intelligent industry, and enterprise management. Within these three categories they provide services such as:
Cloud adoption.
Artificial intelligence.
Cybersecurity.
Environmental impact management.
ERP.
4. ScienceSoft
ScienceSoft provides software consulting and development services. As part of these services, they help companies optimize digital workloads and build cloud migration plans. Their focus is on AWS cloud architecture, however, they also work with Azure cloud, Google Cloud, and DigitalOcean.
Their main services include:
Software development, testing, and QA.


UI/UX design.


Infrastructure services (physical servers and cloud infrastructure).


Digital transformation.


Managed IT services

and IT outsourcing.


IT consulting.
5. Wipro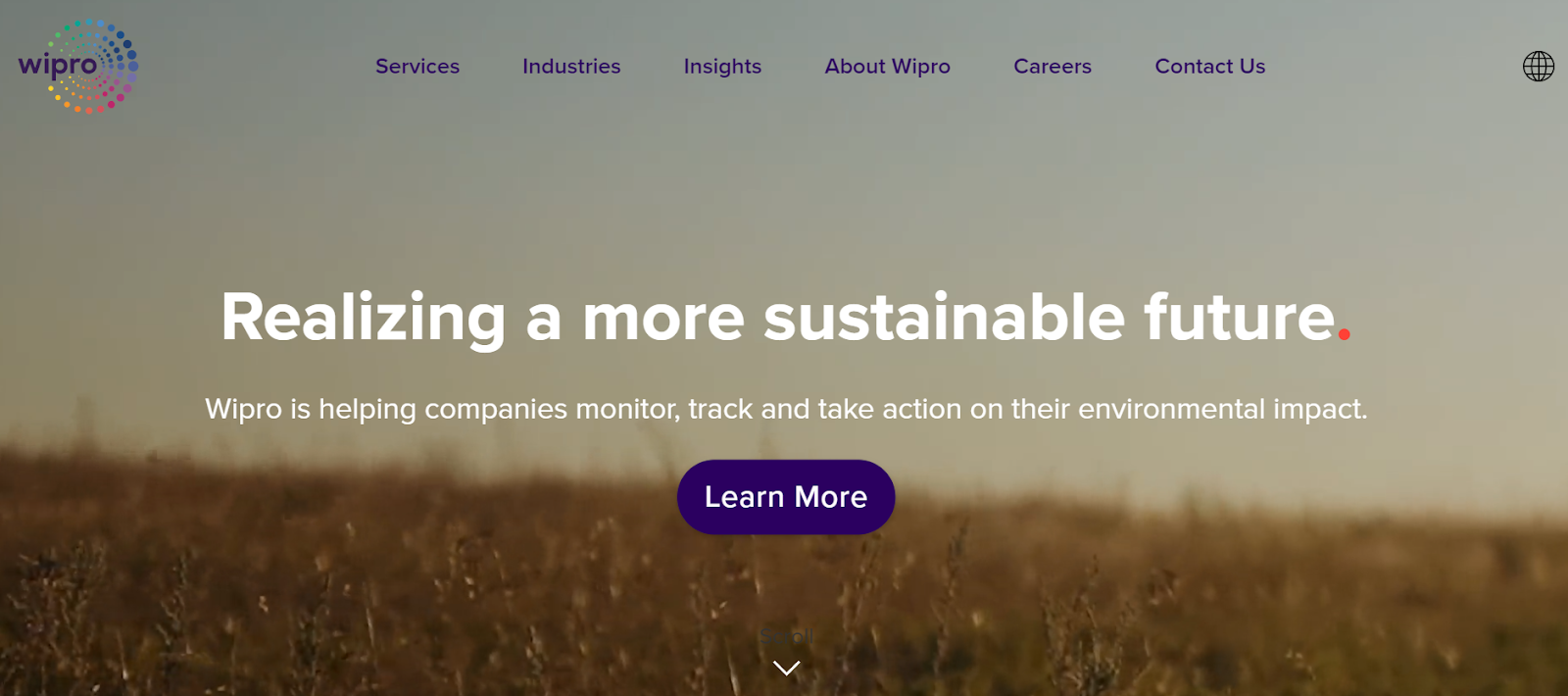 Wipro provides technology, consultant, and business process services. Their focus is on end-to-end digital transformation and sustainability.
Wipro services include:
Cloud technology (e.g., cloud transformation, cloud resources, cloud-native apps, cloud computing).


Business process (e.g., business applications).


Consulting.


Cybersecurity.


Data and analytics.


Engineering.


Sustainability.
6. Accenture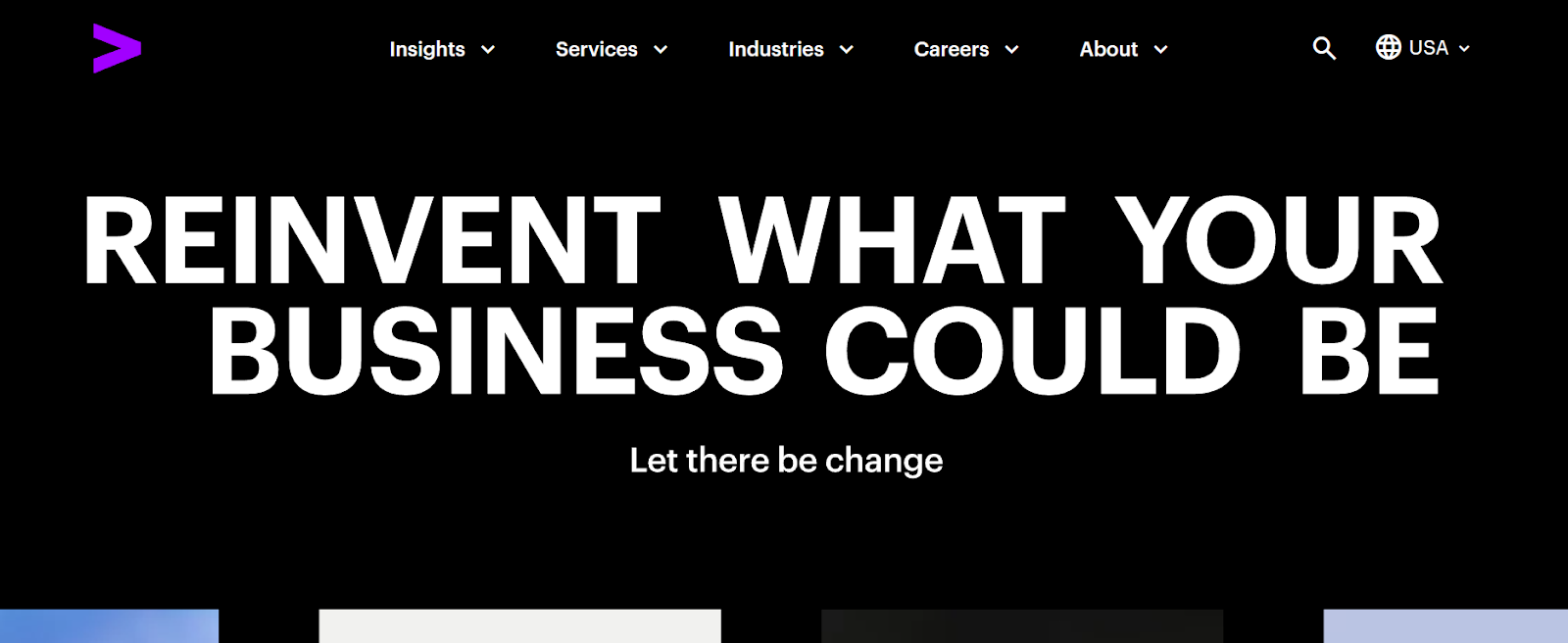 Accenture is a professional services company specializing in technology modernization and consulting. They work with many cloud service providers including Google Cloud, IBM, Oracle and more.
Accenture's services include:
Cloud infrastructure (i.e., data centers).
Cloud solutions.
Metaverse.
Artificial intelligence.
Business process outsourcing.
Zero-based transformation.
Technology innovation.
Sustainability.
7. Cognizant
Cognizant helps companies personalize user experience, automate business workflows, and develop new software. Although they may help you simply lift-and-shift your current operations to the cloud, they focus more on developing and managing new methodologies in the cloud.
Some of their services include:
Application services and modernization.
Digital experience and strategy.
Internet of things.
QA.
Security.
Core modernization.
Infrastructure services.
Intelligent process automation.
8. Infosys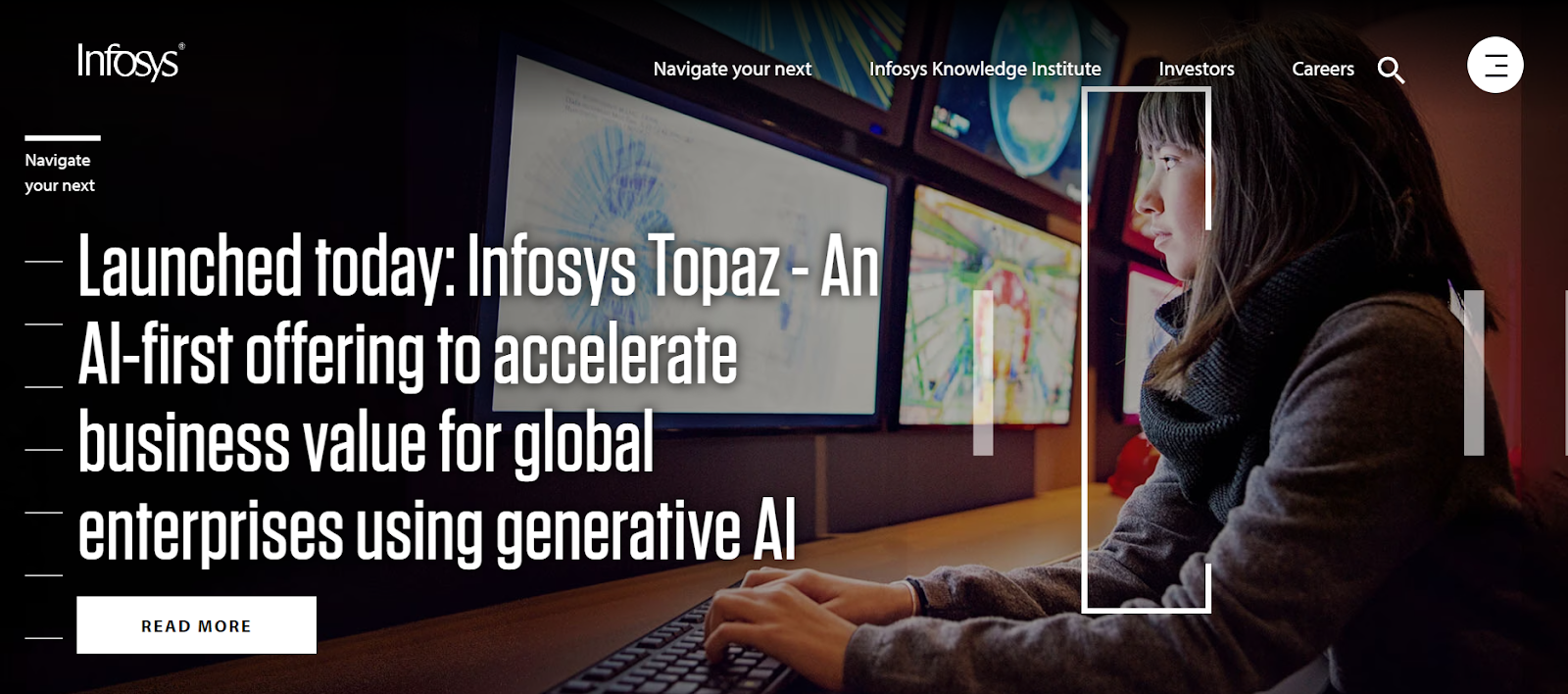 Infosys offers business consulting and IT outsourcing services. They partner with Microsoft to provide cloud-powered digital workplace solutions.
Infosys services include:
Cloud-native architecture.
Identity and endpoint security.
Operating model transformation.
Application migration, development, and management.
AI and automation.
Modern collaboration.
Blockchain.
9. Relokia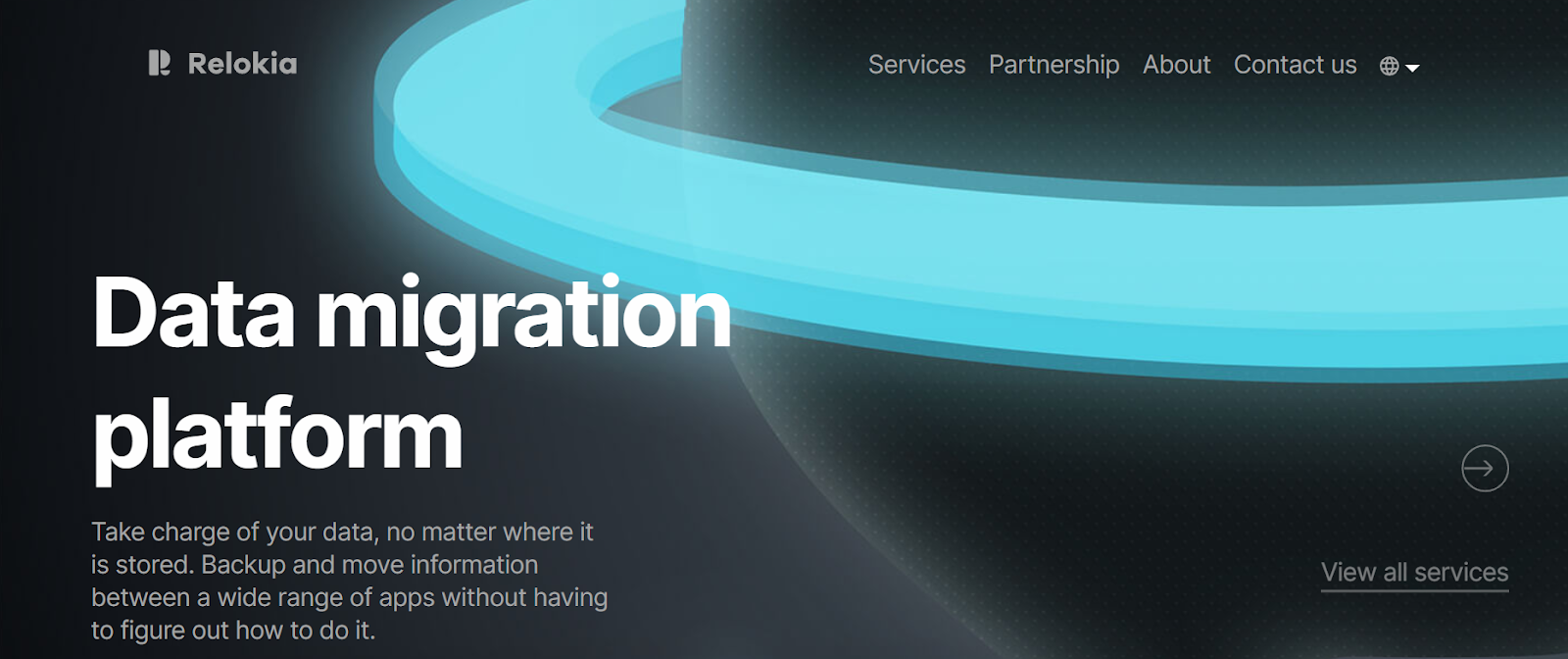 Relokia is a data management partner with expertise in ETL, data migration, and data backup. While they do stay in touch after the cloud migration process, they don't mention ongoing maintenance services or other managed IT services on their website.
Relokia's service include:
Automated B2B SaaS solutions.
Cloud migration consulting.
Cloud migration support.
Application integration and setup.
Cloud security setup.
10. Veritis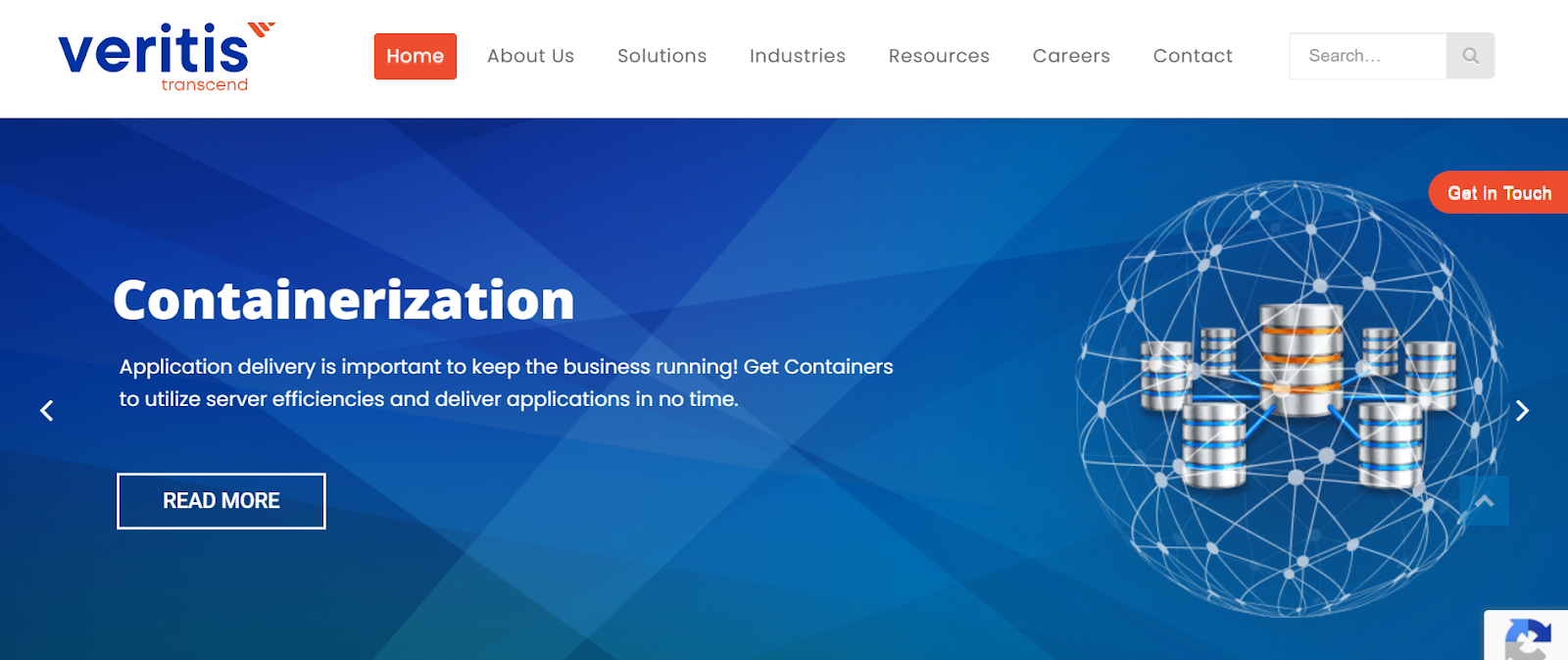 Veritis is an information technology consulting services provider that works with small to large organizations. They offer some managed IT services, such as managed cloud services, however, you may still need additional support for services such as a 24/7 help desk.
Veritis' services include:
Cloud solutions.
DevOps.
Digital transformation.
Identity and access management.
Technology advisory.
Ntiva provides a wide range of managed IT services including advanced cloud solutions. To learn how we can help you use technology to grow your business, book a consultation.