Many law firms get frustrated with their IT partners because there's too much downtime and response times are slow. While resolving issues quickly is a critical piece of good IT support, we believe the best IT support for law firms should start with a discussion on how to avoid downtime in the first place.
In the following sections, we cover how Ntiva helps legal firms:
Ntiva has nearly 20 years of experience working with law firms of all sizes with all types of clientele. Set up a consultation to see how we can help you use IT to increase billable hours.
Prevent Downtime and Increase Productivity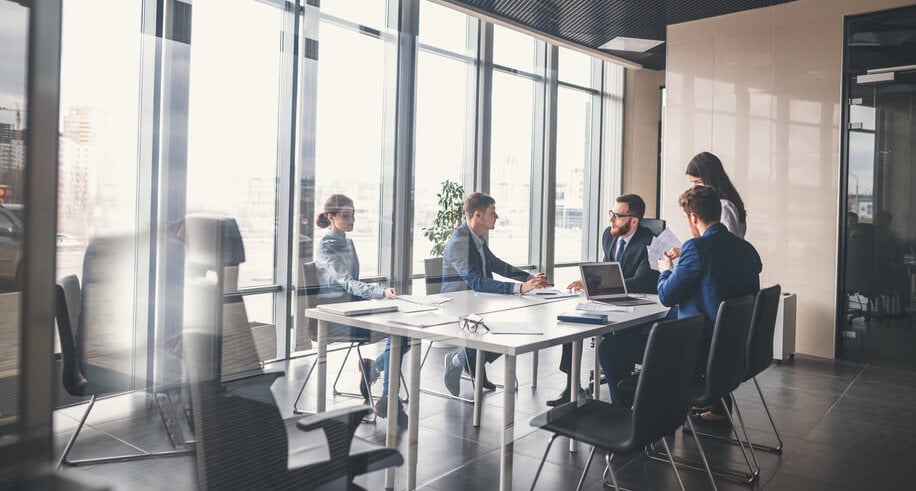 Preventing downtime starts with how your IT infrastructure and network are set up.
And yet, very few managed service providers have a conversation about what systems need to be in place to prevent downtime.
For example, if one server is having issues, do you have a backup server with copies of your data in place to take over? Can your internet setup support even the heaviest days of online activity without slowing down? Can a group of people work on the same document simultaneously without any technical issues?
At Ntiva, we start every engagement with thorough discussion of your goals, including how to use technology to increase billable hours.
In order for the discussion to be effective, we need to learn the ins and outs of your current IT environment, daily processes, and ongoing business needs. So, we take you through a comprehensive onboarding process which:
Gives us the information we need to suggest cost-effective ways to streamline workflows (e.g., document management automation), increase security, and more.


Lets you take full advantage of all of our IT services from day one.
Resolve Issues Quickly
Although our goal is to prevent as many technical issues as possible, it's impossible to prevent them all. When technical issues do arise, there are two key pieces to resolving them quickly:
Monitoring your entire IT network 24/7 and having a team available to respond immediately.


A 24/7 help desk support staffed by technicians rather than non-technical representatives.
Further reading: 24/7 IT Support Services: An In-Depth Review of Ntiva
Ntiva takes care of both of these areas for you. Here's a brief overview of these services:
24/7 Network Monitoring
Ntiva IT professionals monitor your IT network 24/7 for signs of problems and to detect patterns which may indicate future problems. This gives us the chance to address issues before they arise and respond right away when they do happen—often before your team is aware of them.
24/7 Technician Help Desk
Many help desk managed services are run by non-technical representatives who ask you a few questions and create a ticket for you (which enters a queue for technicians to address). Even if the help desk is available 24/7, if you can't talk to a technician right away, you won't be able to resolve your issue in a timely manner.
That's why Ntiva's help desk is run by experienced technicians. In less than a minute, on average, you'll be greeted by our IT experts who can help you start troubleshooting the issue immediately. Because you can talk to a technician right away, 75% of IT problems can be resolved with just one phone call.
If you need onsite support, our technicians can arrive onsite within the same day and, in most major cities, within the hour.
Stay Productive with Any Device at Any Location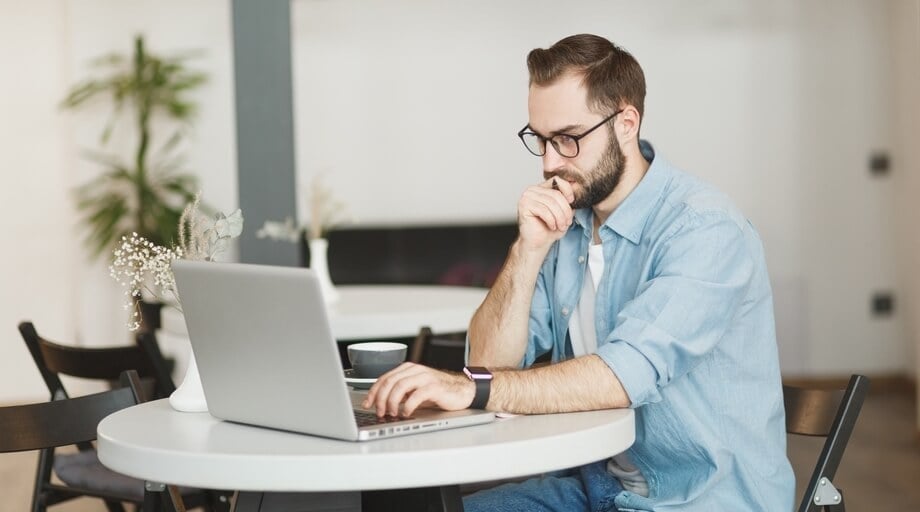 Many legal professionals work from more locations than just the office. They work from home, courthouses, clients' waiting rooms, hotels... Plus, many legal professionals use multiple devices—laptops, desktops, mobile devices, etc.
So, it's crucial that your IT support company can support all of these different devices remotely. And yet, many IT companies lack the expertise to truly support Apple devices or more modern Microsoft products.
For example, many IT service providers will attempt to use Microsoft's remote access tools to gain access to an Apple device. Because of Apple's security settings, these Microsoft tools rarely work, leaving your Apple device users in the lurch.
Additionally, Microsoft recently overhauled their entire partner certification program, so many companies that were once certified Microsoft partners, no longer are. For example, they may not be able to fully support your Microsoft Azure products or provide adequate security features for your Microsoft environment.
Ntiva is a certified Apple partner, certified Dell partner, and is in the process of re-certifying as a partner with Microsoft through the new program (we were a Microsoft Gold Partner prior to the transition).
We have dedicated departments for each brand so that you always receive specialized support. Our team uses the right tools for the job—whether it's Microsoft-native or Apple-native tools—and can offer remote technology support for any device in any location.
We can also help you find remote workplace solutions (e.g., remote desktops, cloud solutions) to help ensure that all employees have just as much uptime at home or on the road as they do in the office.
Strengthen Your Cybersecurity and Meet Any Compliance Standard
Ntiva's team of security experts can help you determine the security features you need to stay competitive in the legal field and meet any data security requirements for your clients (e.g., HIPAA for securing client information in the healthcare industry).
IT security costs can add up quickly, especially if no one on your team is an expert in the field. We can help you plan for and minimize those costs.
Once we have a roadmap in place, we handle it all for you (or supplement your internal IT team). Here's a brief overview of a few of our security services:
Endpoint detection and response (EDR). EDR replaces the need for antivirus software and is more effective. While most antivirus software only stops known forms of malware, ransomware, and cyber attacks, EDR uses machine learning and AI to detect more forms of suspicious activity. If anything is found, our security operations center is immediately notified.
24/7 Security operations center (SOC). Ntiva's SOC evaluates all alerts of suspicious activity to determine the next steps to take. They will also monitor your IT network around the clock for further signs of undetected suspicious activity and weak points (e.g., temporarily down systems).
Phishing prevention training. Most cyberattacks are aimed at employees. The idea is to trick them into sharing sensitive information or clicking on harmful links. So, training your employees on how to spot suspicious content is essential to the overall security of your business. Ntiva provides end-to-end phishing prevention training for your employees. We handle everything from the training and testing material to documentation (which is required by most insurance companies).
Other security features and services we offer include virtual (or fractional) CISO services, multi-factor authentication, vulnerability testing, risk assessments, dark web monitoring, and much more.
Further reading: 6 Top Managed Security Service Providers (MSSP) Guide
Plan for and Recover from Any Disaster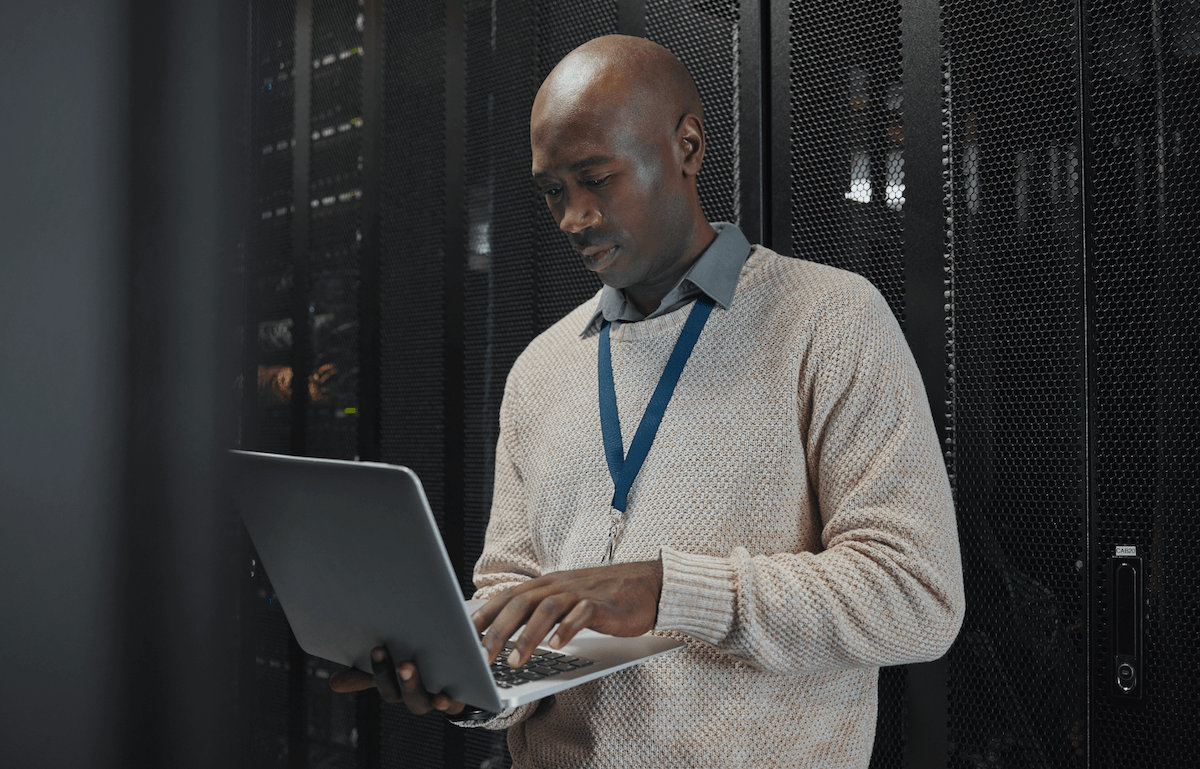 While some companies can afford to lose a few hours or days to recover from disasters such as server outages or security breaches, lawyers can only afford to lose a few minutes. That's why it's crucial to build a detailed disaster recovery plan for all forms of disasters.
Ntiva has helped hundreds of companies create (and sometimes enact) data backup and disaster recovery plans.
We help you find the right solution for backing up your data and business processes—whether it's on physical servers or cloud services. Then, we help you outline a detailed roadmap for recovery and business continuity, including where employees will find the items they need to do their jobs, who's in charge of what, and much more.
In the event of a disaster, our team will respond immediately to get you up and running again quickly.
Work with Ntiva
We offer many fully managed IT solutions to companies in the legal industry so that you can manage all of your IT needs in one place—from securing client data to remote support to IT consulting.
If you already have an in-house IT department, we will support and supplement their efforts as one, cohesive IT team. If you don't have an internal IT team, we can handle all of it for you. You can review our pricing page for more details.
To see how we can help you use technology to grow and protect your legal practice, book a consultation today.
Want to learn more about IT Services and Support for Law Firms? See Ntiva's Legal IT Services and Support.