In a digital-first business landscape, choosing the right document management platform is a decision that can influence the efficiency, collaboration, and overall success of your organization.
Every business, whether a startup or multinational corporation, needs a reliable, user-friendly, and secure system to store, share, and collaborate on documents. There are two major players in this field: SharePoint and Google Drive. But which should you choose?
Comparing SharePoint vs. Google Drive, you'll find they both have their own strengths, features, and loyal user base. While SharePoint, a Microsoft product, is deeply integrated with the Microsoft 365 Suite and provides extensive customization capabilities, Google Drive is the Google equivalent of SharePoint and part of Google Workspace.
Both platforms have cloud-based storage, making remote work and collaboration possible from anywhere in the world. However, their functionalities and integration capabilities can vary.
This comparison aims to shed light on the unique features of each platform, helping you determine whether SharePoint vs. Google Workspace is right for your business.
What Are The Similarities of SharePoint vs. Google Drive?
What Are The Main Differences of SharePoint vs. Google Drive?
Which Document Management Platform Is Right For Me?
What Are The Similarities of SharePoint vs. Google Drive?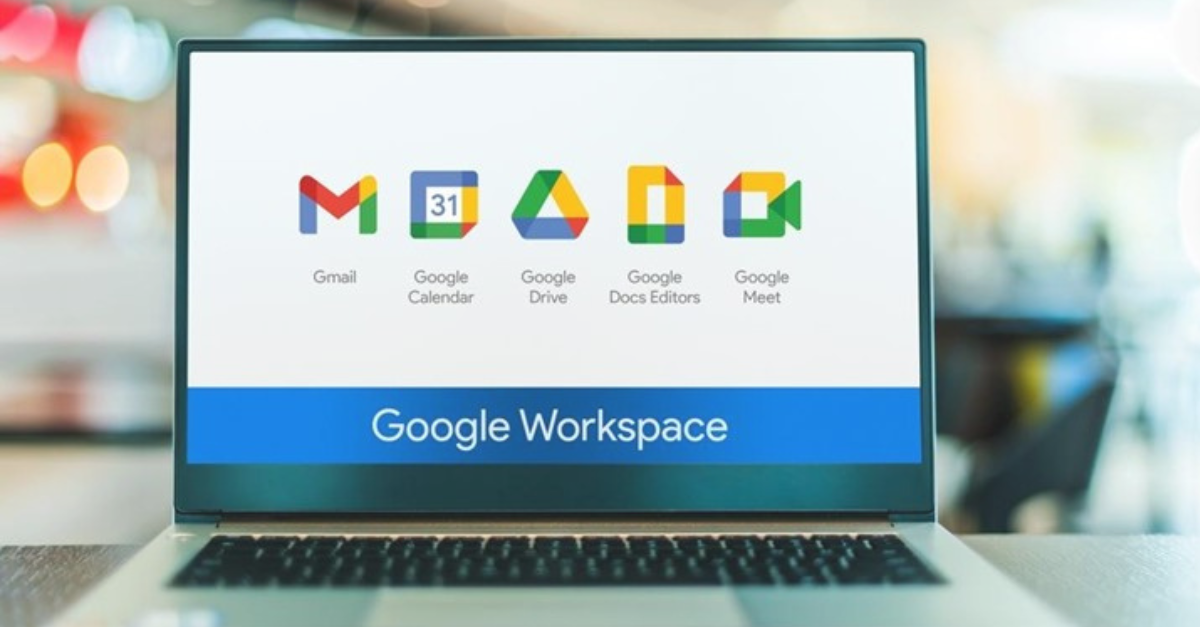 When considering Google Drive vs. SharePoint, it's important to understand that both are prominent platforms with millions of users relying on them daily. While they have distinct features and come from different tech giants, they share several foundational similarities.
These common characteristics make them competitive choices for businesses looking for effective document management solutions. Let's take a closer look at some of these similarities:
Cloud-Based
Cloud migration has revolutionized how businesses operate, allowing users to access, edit, and save their documents from anywhere, anytime. Neither SharePoint nor Google Drive require dedicated hardware or complex on-premise setups because they're both cloud-based solutions.
Users can access, edit, and save their documents at any time, provided they have an internet connection. This cloud infrastructure offers:
Convenience
Scalability
Reduced IT overheads
Document Storage & Management
The primary purpose of both SharePoint and Google Drive is document storage and management. They allow users to store a vast array of file types, from simple text documents and spreadsheets to multimedia files.
Both platforms also offer intuitive organizational structures, including folders and tags, ensuring users can find their documents quickly.
Multi-Team Collaboration
Another standout similarity is the multi-team collaboration capability. Both SharePoint and Google Drive are built to facilitate seamless collaboration among teams, regardless of the size.
Whether it's real-time document co-editing, leaving comments, or task assignments, these platforms ensure that teams can work together without the hindrances of geographic locations or different time zones. This ability is invaluable for businesses as it:
Fosters efficiency
Reduces redundancy
Enhances overall productivity
Access
Both SharePoint and Google Drive shine with their granular permission settings. These platforms allow users to share documents internally and externally while retaining control over who can view, edit, or share the content.
This extends to different levels, from entire directories down to individual files. By having tight control over permissions, businesses can ensure inter-company collaborations are secure, safeguarding sensitive data and intellectual property.
What Are the Main Differences of SharePoint vs. Google Drive?
If you're considering SharePoint vs Google Workspace, there are several differences that can help you determine which platform is right for your organization. These include:
Storage
Sharepoint's storage capacity is tied to your Microsoft 365 subscription plan. Larger plans cater to organizations, offering substantial storage with added capacity. On the other hand, Google Drive's storage starts with a free 15GB for individual users.
For businesses, the storage capacity is determined by the Google Workspace plan chosen, with some plans offering unlimited storage.
Collaboration & Sharing
SharePoint boasts advanced collaborative features, particularly for intra-organizational collaborations. When you create a SharePoint site, it's tightly integrated with Teams and other Microsoft 365 web apps, enhancing real-time collaboration with features like chat and video conferencing. SharePoint also allows for sharing with expiration dates and passwords.
In contrast, Google Drive is known for its real-time collaboration capabilities, especially with its suite of apps like:
Google Docs
Sheets
Slides
Multiple users can work on a document simultaneously, seeing echo other's changes live.
Integration
For those looking for Microsoft 365 business support to maximize their existing Microsoft apps, SharePoint is a natural fit. SharePoint integrates seamlessly with other Microsoft products, such as Office applications. It's particularly beneficial for businesses already invested in the Microsoft ecosystem.
On the other hand, Google Drive is part of the Google Workspace, making it naturally compatible with other Google services like:
Gmail
Calendar
Meet
And more
Search
SharePoint offers advanced search functionality, tapping into the metadata of stored files, allowing users to find documents based on their content and attributes.
Meanwhile, Google Drive's search allows users to find documents quickly using optical character recognition (OCR) to identify text in scanned documents and images.
Customization
SharePoint is known for its robust customization capabilities. Businesses can:
Design unique sites
Implement workflows
Integrate third-party tools
While Google Drive is user-friendly, its customization capabilities are somewhat limited compared to SharePoint. It offers a more straightforward, out-of-the-box solution.
Security
SharePoint offers enterprise-level security features, including data loss prevention, advanced threat protection, and more. Permissions can be granular, down to the individual items within libraries.
Google Drive provides robust security features like:
Two-factor authentication (2FA)
Encrypted connections
Safe sharing controls
However, SharePoint has a significant advantage over Google Drive in terms of security.
Pricing
SharePoint pricing is based on the Microsoft 365 subscription plan chosen. There are different tiers catering to businesses of varying sizes and needs. Meanwhile, pricing for Google Drive is determined by your Google Workspace plan. There are a range of options to fit businesses, from small startups to large enterprises.
Best Suited For: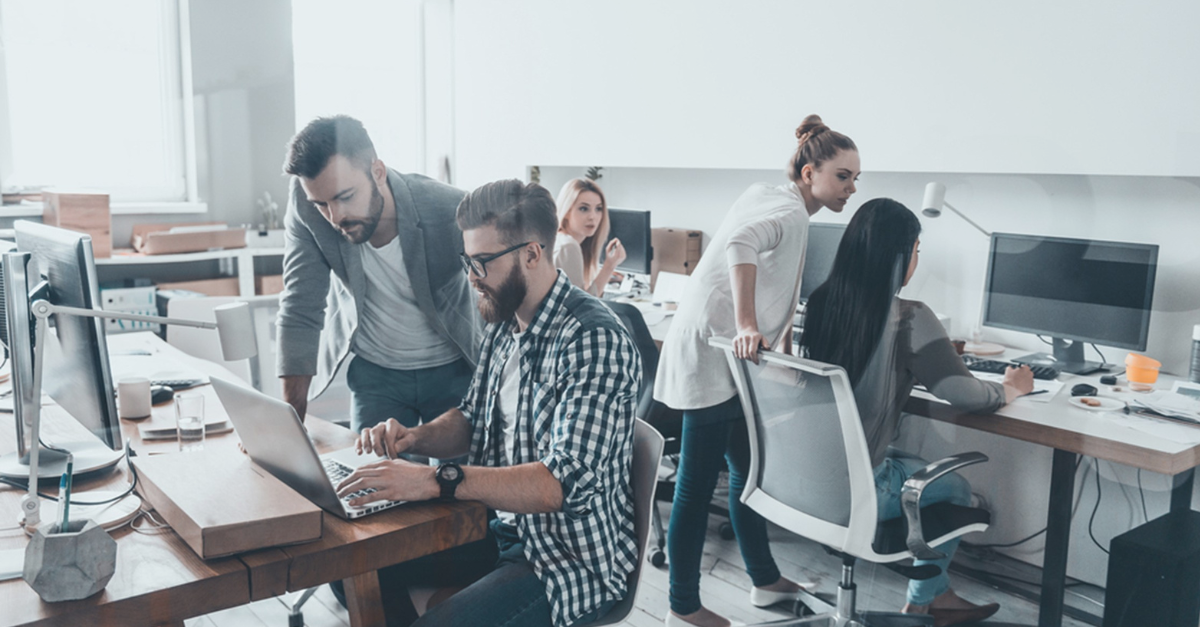 Larger organizations may prefer SharePoint for a more customizable solution, especially if they've already invested in the Microsoft ecosystem.
For those already familiar with Microsoft's array of tools, the transition to SharePoint will be more fluid. Yet, as you discover more of Microsoft's suite of products, it's crucial to understand the distinction between SharePoint vs. OneDrive. Both are Microsoft products, but SharePoint is more focused on collaboration and creating intranet sites, while OneDrive is primarily for individual storage.
On the flip side, Google Drive appeals to businesses that prioritize simplicity and intuitive design.
As part of the Google Workspace, Drive presents a platform that's robust and emphasizes user-friendliness and instantaneous collaboration. This makes it a great solution for startups or enterprises that require immediate document co-editing without a steep learning curve.
Which Document Management Platform Is Right for Me?
Comparing Google Drive vs. SharePoint, they're fairly similar. However, determining which is right for your organization can be overwhelming. The choice is clearer if you align the platform's offerings with your business's specific needs.
Here's a series of questions to ask to help you come to the right conclusion.
Does Your Business Use Microsoft 365 or Google Workspace?
Your business's ecosystem can play a decisive role in your decision.
If your organization is already using Microsoft 365, incorporating SharePoint is a natural extension, allowing you to benefit from seamless integrations with apps like:
Organizations using Google Workspace will find Google Drive to be a harmonious fit, integrating effortlessly with apps like:
What Are Your Document Management Needs?
When it comes to document management, SharePoint shines with its ability to use metadata, curated document libraries, and the ability to establish custom workflows tailored to your business processes.
At the same time, Google Drive has a streamlined and user-friendly approach to Document management. For businesses that don't require intricate document libraries or advanced metadata sorting, Google Drive offers a simpler experience.
How Big Is Your Organization?
Size matters when choosing a platform. SharePoint offers scalable features and deep customization capabilities, making it the go-to for larger organizations or those that anticipate significant growth.
On the other hand, Google Drive is versatile and can cater to organizations of all sizes, particularly:
Startups
SMEs
Some larger organizations
What Types of Documents & Content Are You Storing?
Google Drive and SharePoint handle content in different ways. Sharepoint has a broad reach in handling varied content–whether it's Excel macros, embedded PowerPoint presentations, or rich media, like videos–accommodating file types more efficiently.
Do You Need Advanced Reporting & Analytics?
Understanding user collaboration and document usage can be vital for businesses. SharePoint steps up with its comprehensive analytics and reporting features.
For instance, businesses can track which documents are accessed the most, monitor real-time collaboration on shared files, or even get insights into how internal content is resonating within the organization.
Secure Collaborative Teamwork with SharePoint
While your decision between SharePoint vs. Google Drive should hinge on your business goals, taking the time to assess your needs can provide clarity. That will help ensure that you select the document management platform that propels your organization forward.
In terms of collaboration, security, and customization, SharePoint is better suited for organizations that require comprehensive solutions.
If you're leaning toward SharePoint but are unsure about making the switch or maximizing its potential, Ntiva is here to guide you. As Microsoft SharePoint experts in implementing and optimizing SharePoint environments, we can ensure your transition is smooth, and your team is equipped to harness the full power of the platform.