Are you getting the most out of your Microsoft 365 subscription? Most people are not!
If the past two years have taught us anything, it's that the nature of work has changed forever.
Employees now expect to be able to work securely from anywhere, on any device, with productivity tools that enhance the quality and effectiveness of their work experience.
But many organizations are still not taking advantage of all the new features that Microsoft has introduced to address the needs of the modern, distributed workplace.
Introducing The Microsoft Modern Workplace
The Microsoft Modern Workplace solution is a concept, based on the Microsoft 365 subscription platform, that empowers teams to work together efficiently and securely from anywhere.
From a purely product point of view, the platform includes a wide range of integrated apps and services that harness the power of the cloud,
There are various subscriptions plans you can purchase, but one of the most popular ones is Microsoft 365 Business Premium which includes all the familiar Office 365 apps plus additional premium features.
Microsoft 365 Business Premium Apps and Services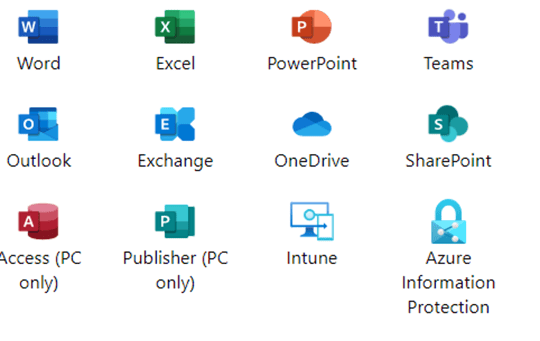 In this article, we're going to drill down to discuss the most popular applications that you and your team likely work with everyday - SharePoint, OneDrive and Teams - including how to properly utilize these new tools!
Rather watch the video? Take a look at the video tutorial below to learn how these products can work together to make storing and sharing your company documents much more efficient and secure.
How To Use Modern Attachments with SharePoint, OneDrive and Teams
How To Break Your Old Office 365 Habits
Old habits are hard to break!
It's very likely that you are not using some of these new and improved Microsoft apps in the most effective way, and therefore are not getting the full benefit of your paid subscription.
Even though many companies have made the move to Microsoft 365, most are only scratching the surface
when it comes to truly taking advantage of the new platform.
It's easy to get stuck using old habits that we're familiar with from our Microsoft Office days, failing to utilize new features that will improve productivity and cybersecurity.
Here are four examples of what many of us still do today:
Saving Word, Excel and PowerPoint files on our desktops and laptops instead of saving them to the Microsoft 365 cloud, a much more secure option which includes autosave and version control.


Sending files back and forth as Outlook email attachments, trying to keep track of the latest version, instead of efficiently and securely collaborating on the same file in Microsoft 365.


Trying to email large files to external parties, without securing the document or the transmission method, instead of using shareable links that can be better managed.


Failing to take full advantage of SharePoint, OneDrive and Teams which now work seamlessly together to provide secure document storage, collaboration, sharing and conversations.
These ingrained habits are completely understandable, but it's like using a mobile phone to only make phone calls.
Yes, that was its original purpose, but it's since evolved to be capable of so much more.
SharePoint, OneDrive and Teams: The New Foundation for Modern Collaboration
The average worker is now increasingly remote, collaborates with more people more often, and may work on different schedules than their colleagues.

Teamwork also extends beyond the boundaries of the organization, so tools are needed to securely
collaborate outside the company as well.
Together, SharePoint, OneDrive and Teams can provide
a secure foundation for this much-needed new digital workflow. Hosted in a centralized cloud, these three
tools are now managed under the same framework.
This means that your business data is not only easily accessible both inside and outside the company, but is now protected by first-class security.
The Right Way to Use SharePoint
SharePoint is great for storing and organizing files in the cloud and making them easily accessible to a broad audience, both inside your company and out.
You control ownership and permissions, and can decide who has access to what files and folder.
Think of Sharepoint as replacing your old file servers or drives where you used to store your company documents, often only accessible via VPN when you weren't in the physical office.
We've noticed that people often get confused between SharePoint and OneDrive, so let's address that here.
Essentially, OneDrive is meant for your personal storage and SharePoint is meant as a centralized repository for groups of people who want to share and collaborate.
Many workers often start drafting their documents in OneDrive, and when they're ready to share or to have others jump in with edits or comments, they move the file to a SharePoint team site.
With SharePoint, it's much easier to securely share your documents with both your co-workers and external teams.
Here's a good example:
In the past, if you wanted to share a document you had to access your company servers, download the docs, and then attach them to an email.
Sometimes the files were simply too large to send, sometimes the recipient's email filter would block them. Besides that, this is, in general, a very un-secure way to send what could be sensitive information.
Now instead of downloading and emailing, you can simply embed the link to the file in an email to either internal or external colleagues.
This is a much more secure method that lets you control who has access to what, along with other email security features that you can read about below.
With SharePoint as the center for all of your content, everyone on your team can now have easy access to files and folders for real-time collaboration.
You can also enable people outside your company to have direct access to these files and folders as needed, making teamwork with partners and vendors so much easier.
SharePoint also enables other functions such as portals, news, pages, and lists, but for now let's just think of SharePoint as providing the content services for all your files in Microsoft 365.
Why Do You Need OneDrive?
Because you need a place to keep your own stuff!
OneDrive is also an online document storage platform, but is primarily meant for individual users to store and manage their own content. You might want to think of it as the cloud version of My Documents - only much more secure and accessible from anywhere on any device.
Documents in OneDrive are private – until you share them. If you choose, you can share files individually and then work on documents with others at the same time, just like in SharePoint.
However, we recommend using SharePoint for that purpose and keeping OneDrive for your personal files and initial drafts.
You can also easily copy or move files between OneDrive and SharePoint, and even sync either OneDrive or SharePoint files to your computer, should you want or need to.
There are a ton of cool features in OneDrive – you might want to take a look at this article to deepen your understanding of this personal cloud storage application.
At the Center of It All: Microsoft Teams
You can think of Microsoft Teams as the capstone of the modern workplace.
Teams is your hub for all your teamwork, fulfilling all your collaboration needs for a distributed workforce including chat, meetings, voice, video, and immediate access to all your content.
Teams integrates with Word, Excel, Powerpoint, OneNote, SharePoint and OneDrive, so now you have all the tools and information you need at your fingertips.
Many people think that Teams actually provides an easier and more intuitive user interface to both SharePoint and One Drive.
In theory, you could live in Teams all day! You could have access to everything you need in your new workflow, bringing together conversations, notes, meetings and files in real-time, while safely archiving all of your data in the Microsoft cloud.
And don't forget, you can also collaborate with people who are not in your own organization by enabling 'guest access' in Teams.
Teams is a powerful tool chock-full of features, so it pays to dive into some quick training to learn how to get the most out of this important application.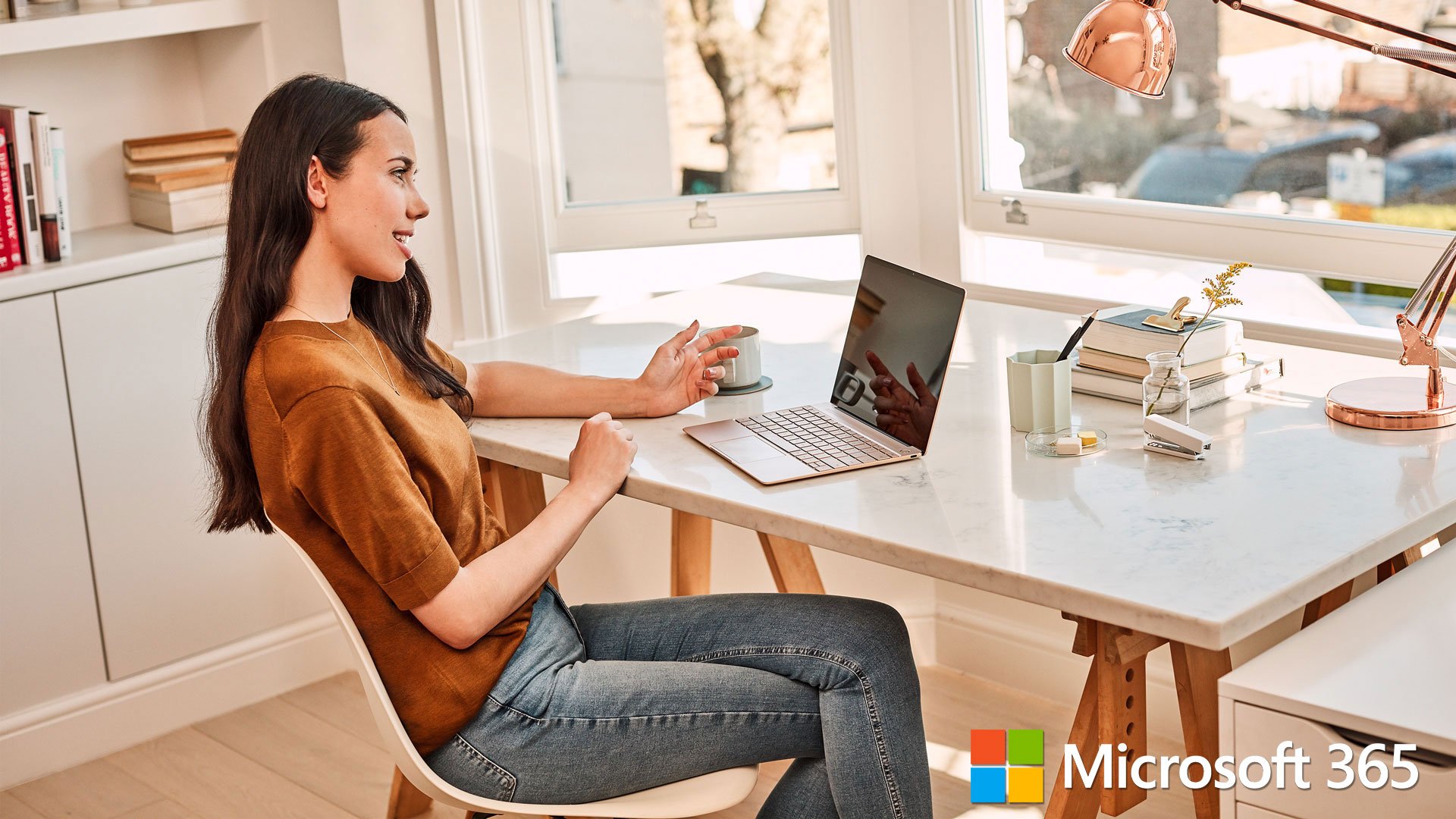 Summary: A Universal Toolkit for Your Organization
In summary, you can think of Microsoft 365 as a universal toolkit for your business.
You can securely store and manage your own files from anywhere with OneDrive, sharing your files with other individuals as needed
You can store company documents in Sharepoint and share with your team (internal and external) using robust permission management
You can host online meetings, make calls, chat, share files, and collaborate on Word, Excel, and PowerPoint files in real time with Microsoft Teams
You can take advantage of Microsoft's 365 built-in security features to help protect your critical company data
Ntiva can be your partner to help manage your Microsoft 365 tools and help you make the most of everything.


One last thing: How Does Microsoft 365 Protect Your Data?
Last but not least, you should be aware that Microsoft 365 comes packed with built-in security services.
The trick is discovering just how to take advantage of these built-in features!
We highly suggest you learn about all the built-in security features that your Microsoft 365 platform offers by reading our next article, "The 7 Best Ways to Secure Your Microsoft 365 Data."