CMMC 3.6: Incident Response
Available to watch
About This Webinar
Good cybersecurity isn't just about preventing attacks; it's also about being prepared to respond. This webinar focuses on CMMC Section 3.6, which provides individual practices for incident response after a cyberattack. Explore these key practices and get your organization ready for effective incident handling.
Agenda
Introduction To CMMC Section 3.6
Establishing An Operational Incident-Handling Capability
Tracking, Documenting, And Reporting Incidents
Testing The Organizational Incident Response Capability
Subscribe Here!
Get the latest webinars delivered to your inbox.
Meet Your Hosts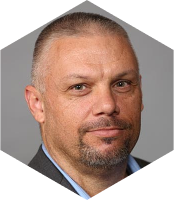 Dr. Jerry Craig.
Jerry is Ntiva's Sr. Director of Security and CISO, offering more than 20 years in the IT and cybersecurity industry. Certified CISO, CISSP and CCSP, Jerry also serves part-time as Adjunct Professor in the University of Maryland Global Campus.