About This Webinar
In this key webinar, Dr. Jerry Craig discusses the intricacies of CMMC 3.7 maintenance. We dive into the reciprocity and international partners, performance maintenance on organizational systems, roles, and responsibilities, and how to best supervise the maintenance activities of maintenance personnel.
Agenda
Nomenclature And Assumptions
Important Updates
Supplemental Guidance
Individual Practices
3.7 Maintenance
Subscribe Here!
Get the latest webinars delivered to your inbox.
Meet Your Hosts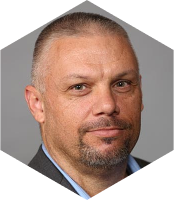 Dr. Jerry Craig.
Jerry is Ntiva's Sr. Director of Security and CISO, offering more than 20 years in the IT and cybersecurity industry. Certified CISO, CISSP and CCSP, Jerry also serves part-time as Adjunct Professor in the University of Maryland Global Campus.