Learn how you can bolster remote work security and protect your remote workforce.
Employees new to working remotely pose a serious security risk to their employers, according to a June 2020 report published by IBM.
More than half of employees use their personal laptops and computers for business operations while working from home. And a whopping 61% of them say their employer hasn't provided tools to secure those devices.
That spells trouble.
How can your organization put the right safeguards in place to support your work-from-home employees and improve remote work security?
To make the most of their resources, many businesses outsource their IT security. Ntiva offers Managed Security Services, an affordable, turnkey cybersecurity service that delivers enhanced security protection, managed for you by a specialized team and backed by a Security Operations Center around the clock.
Read on to learn how to secure your remote workforce with these helpful guides, checklists, blog posts and videos, courtesy of Ntiva.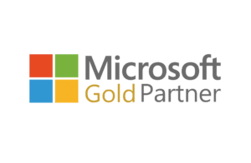 Are you experiencing other IT challenges?
Visit our resource pages to see more helpful content.