IT Consulting
If you operate a business in the Chicago area and need IT consulting to help you harness technology to reach your business goals, let's talk.
At Ntiva, we offer a full range of technology consulting services that help you leverage the power of technology to gain—and maintain—a competitive edge.
From strategic IT planning and budgeting to security audits and compliance reviews, our consulting team gives you the insights and knowledge you need to achieve digital transformation, migrate to the cloud, harness big data—and more.
Whether you are located in The Loop, the South Side, the West Side, the Far North Side or somewhere in between, we offer deep resources and exceptional IT business strategy expertise.
Contact us now to set up an exploratory call. Discover how our IT Consulting Services help your Chicago IL business grow!
Talk to an Ntiva IT Consultant in Chicago
Ntiva's IT Consulting Services in Chicago Il.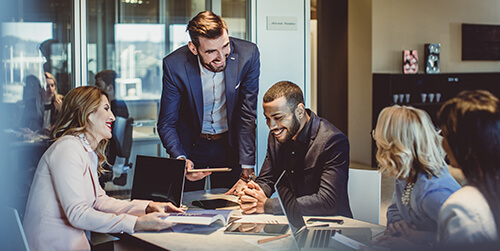 IT Strategy & Planning
We work with you to document a detailed strategic plan that maps your business goals to short-term and long-term action plans. IT business consulting is our speciality!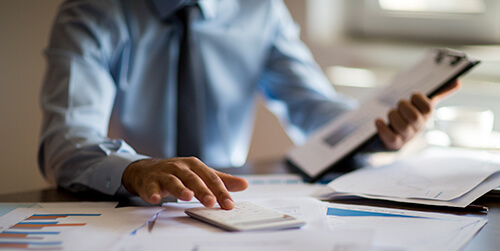 IT Budgeting
We help you develop a realistic IT budget that delivers the most value to your organization and helps you reach your business goals.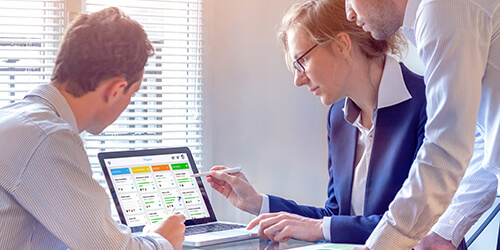 IT Assessments
We conduct a comprehensive review of your IT environment and examine how your current technology is helping or hindering your business.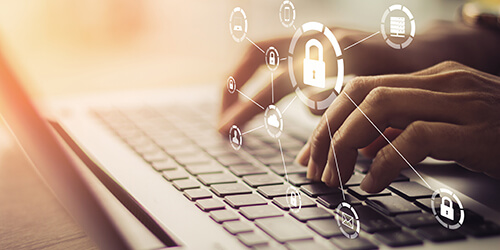 Security Risk Assessments
We identify your level of risk and define a mitigation approach to minimize and manage your threats and vulnerabilities.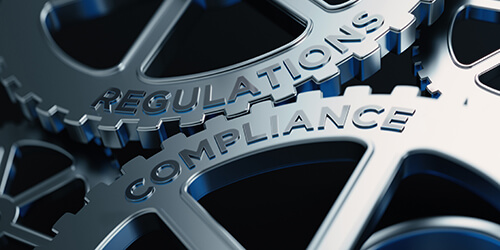 Governance, Risk & Compliance
We ensure your organization has a clear framework for successful compliance with a wide variety of requirements.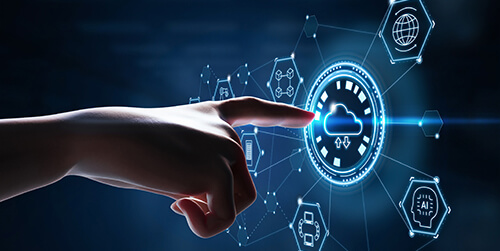 Cloud & Data Migration Services
We help you develop and implement the right cloud migration strategy, including having the right cloud security in place.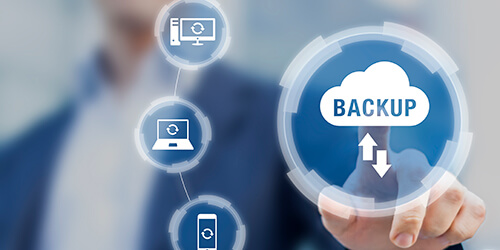 Business Continuity & Disaster Recovery
We help you formulate a business continuity and disaster recovery plan that keeps your company up and running through whatever crisis you face.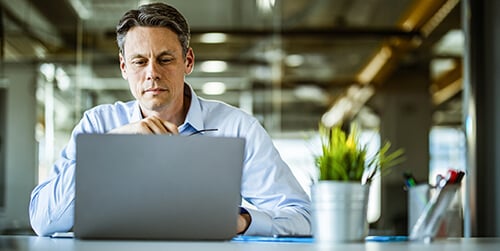 Virtual CIO
We supply a semi-dedicated IT executive who provides short- or long-term support for IT strategy, operations, and leadership so that you manage priorities and day-to-day technology operations.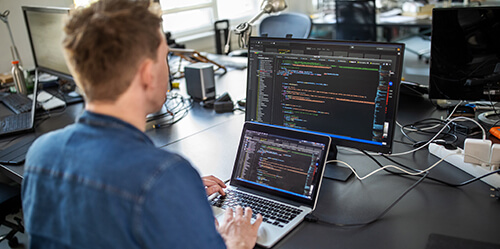 Mobile & Web Custom Application Development
When you can't find the right software off the shelf, our expert team builds a custom application that delivers exactly what you want.
Ntiva's IT Consulting Specialties
At Ntiva, we offer a number of IT consulting services to help you tackle some of the thorniest IT challenges.

Security Risk Assessment
A cybersecurity risk assessment provides your business with an in-depth look at your current security posture. We identify all of your assets that could be affected by an attack, understand the risks associated with each element, help you define what needs the most protection, and then provide a customized road map with short- and long-term milestones.

Mergers & Acquisitions (M & A)
Ntiva's M&A Technology Consulting Practice helps newly merged or acquired businesses realize gains from economies of scale, predictable IT expenses, standardization and scalability, compliance, cybersecurity hardening, automation, proper staff decomposition and operational maturity.
Customer Success Story
Destra Capital Migrates to Hosted Cloud in New Chicago Offices
Destra Capital Investments LLC always had servers on-site and a full-time staff member for IT infrastructure management. This business model suffered from a lack of comprehensive IT support, which in turn led to more break/fix situations than they were comfortable with.
Destra Capital reached out to Ntiva, and we helped the company move to a fully hosted cloud solution using thin client technology. Destra Capital's entire network—data, email and applications—is now accessed in the cloud via an Internet connection. "This is a permanent solution for us," says James Yount, President and Senior Managing Director. "It's easy to not have the servers anymore, and to have Ntiva monitor our systems and manage backup."