Unlock Your Company's Full Potential with Advanced Consulting from Ntiva
Growth is a wonderful thing, but businesses often reach a point where what was working — like their manual processes — hinders that growth from happening. The goal of digital transformation is to help your business unlock your full potential by upgrading technology and streamlining the way that you work.
Even so, you may need some additional guidance to overcome your toughest business challenges. Ntiva's advanced consulting team is here to help you understand the full scope of your challenges and how they impact your revenue.
Once those problems are identified, we will build a roadmap to help you overcome them. This plan will include things like recommended workflows, systems integrations, and other actionable steps to streamline your operations. The goal is to help you break through the barriers slowing you down to achieve even greater success.
Here are some of the advanced consulting services we offer.
IT Steering Committee
Having an outside perspective on how you're using technology can help you identify inefficiencies, eliminate manual processes, improve security, and give your team more capacity for your strategic priorities. Ntiva's steering committee will:
Identify and determine problems
Prioritize projects
Provide technical strategic planning
Create a technology road map
Build consensus within the department
With Ntiva acting as a technical consultant for business and technology, you'll have an outside perspective on how to put your ideas into action and solve the problems you're facing. Ntiva can also help you align your vision, bring the right people to the table, and make decisions on how to move forward.
If you want to improve communication and project times while also decreasing your costs, IT steering committee services are a great solution.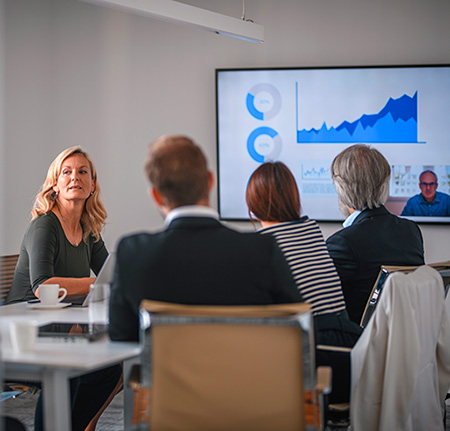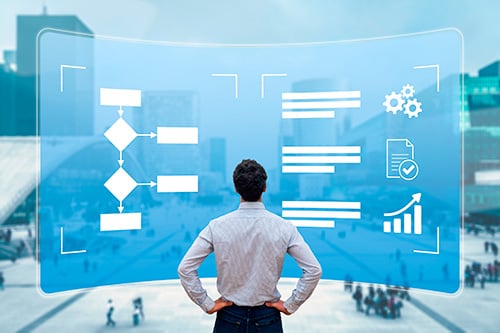 Business Process Improvement
If your processes don't keep up with the way you do business, your operations can bloat, become less efficient, and cost your company more money. Ntiva's business process improvement services are designed to help you streamline and automate your processes by using technology and other available tools.
Here's how it works:
Discovery
Ntiva's team will interview key staff, review your applications, and develop a deep understanding of the way you currently operate.
Analysis
Data in hand, we then review your operations to identify what works, what doesn't, and what improvements you should prioritize.
Recommendation
Once we have a clear view of what needs to be done, we'll develop a roadmap with recommended approaches, including the pros and cons of each and how they'll impact your business.
With Ntiva's business process improvement services, your company can reap more benefits from your digital transformation by changing the way that you work.
vCIO Services
Wouldn't it be nice to have expert guidance at your fingertips any time you needed help with your information technology? The vCIO team at Ntiva specializes in advising clients on technology, infrastructure, management, and productivity. Our team can develop, manage, and support your long-term vision and strategies by acting as an extension of your organization.
A vCIO offers services like:
Developing IT vision and strategic plan
Supporting all strategic IT initiatives
Understanding today's IT spend and building a budget for future initiatives
Creating an annual strategy plan
Developing and implementing standard IT policies
Managing search and implementation of an asset management system
Creating and managing a CIO dashboard with IT business metrics
Supporting strategic vendor relationships
Training program support, including curriculum creation and program management
Planning for business continuity
vCIO services from Ntiva let you enjoy all the benefits of a chief information officer — without the expense of adding a C-suite executive.