Cybersecurity Chicago Services
At Ntiva, we build and manage cybersecurity solutions for businesses of all sizes in the Chicago area.
From cybersecurity risk assessments to intrusion detection & response to phishing-prevention training and more, our Chicago-based team of cybersecurity experts safeguards your business against the latest threats.
Unlike most security providers, we understand the needs of small and mid-sized businesses. First, we work with you to understand your environment, risks, and budgets. We then create and deliver a comprehensive cybersecurity program to safeguard your data, meet your compliance requirements, and ultimately to give you a competitive advantage.
Contact us today to set up an exploratory call and discover how our cybersecurity services help you protect your business!
Talk to an Ntiva Cybersecurity Expert in Chicago
Ntiva's Cybersecurity Services in Chicago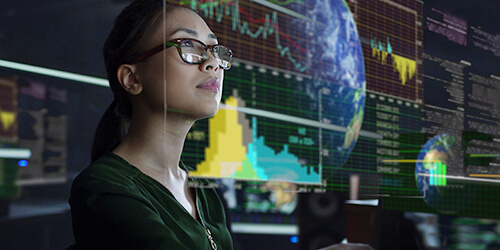 Cybersecurity Risk Assessment
We help you define what needs the most protection, and then provide a customized road map with short- and long-term milestones.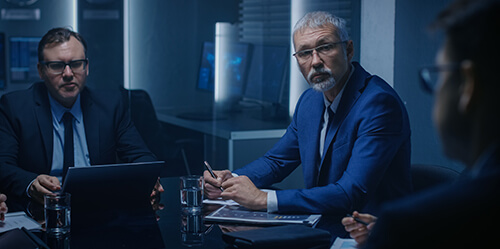 Virtual Chief Information Security Officer
We make a top-tier security expert available to you on an as-needed basis, someone who brings both strategic and operational leadership to your c-suite.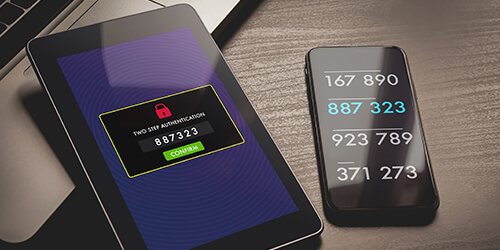 Multi-Factor Authentication
We protect your online data by ensuring that only verified users can access your business applications and services.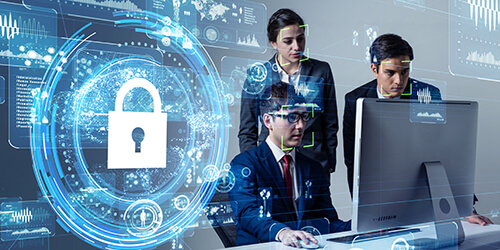 Intrusion Detection and Response
We actively monitor your network 24x7 for signs of attack before they happen, and remediate threats in near real-time.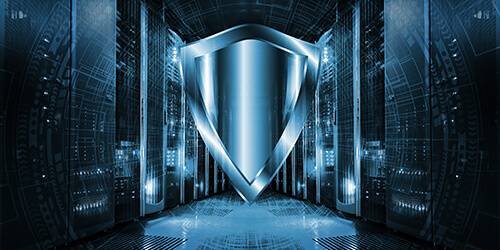 Endpoint Detection and Response
We use AI to stop attackers—even when your devices are outside the office firewall—backed by a 24x7 Security Operations Center.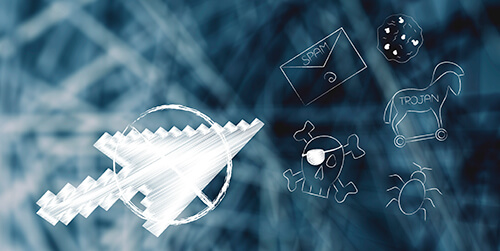 Phishing Prevention Training
We deliver an automated, 12-month campaign that steadily increases your employee's abilities to recognize, report, and block phishing attacks.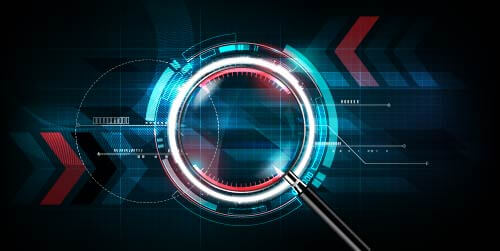 Vulnerability Scanning and Remediation
We scan your network for the vulnerabilities that attackers target most, and close loopholes before hackers exploit them.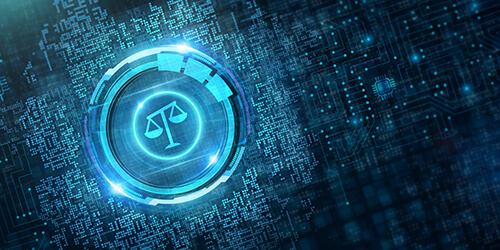 IT Governance, Risk & Compliance
We help you create, audit and manage a strategy for governance, enterprise risk, and compliance with regulations.
Remote Work Security Services
Organized criminals have been quick to take advantage of the new work-from-home (WFH) normal created by the coronavirus pandemic. They are targeting improperly secured connections, applications, and unprepared WFH employees. Maybe even yours.
At Ntiva, we safeguard organizations against remote-work threats with a comprehensive approach that protects your networks and your data using cybersecurity best practices.
Learn more about securing your remote workforce.
Customer Success Story
Chicago Real Estate Management Company Thrives with Co-Managed IT
A broadcast storm hit five Mid-America Real Estate Group offices, causing their main server to go down and knocking out their network. They reached out to their IT provider, who told them that getting up and running again would take at least four hours.
Knowing this would cripple their business, Mid-America Real Estate Group reached out to Ntiva. Our technicians were on-site and had the network up and running again within 45 minutes. The availability of Ntiva technicians saved the company hours of downtime and untold lost revenue. Not surprisingly, today we are their sole IT service provider.