Desktop as a Service (DaaS) has become a hot topic for many businesses, since most employees are now working from home. There are valid concerns on security, data privacy and compliance, among many other challenges. Read on to learn if DaaS can solve some of these issues for your organization!
What is DaaS and What is Desktop as a Service?
DaaS stands for Desktop as a Service. DaaS is a way of delivering a complete virtual desktop solution to employees via a hosted cloud environment. It is typically hosted and maintained by a third party desktop as a service provider, including Managed IT Service Providers such as Ntiva.
You can think of DaaS as a "hosted desktop" - all your applications and services run on servers in the IT service provider's cloud-based data center - not on your user's computers.
DaaS providers essentially stream the virtual desktop to your employees, no matter what device they are using or where they are located.
This means all employees, or groups of employees, can receive the exact same experience, and access the applications, services and data that are specifically meant for them over a safe connection.
It also means that your DaaS provider is completely responsible for all of the back-end responsibilities of your data storage, backup, security and upgrades. In most cases, depending on the provider, there is also the added benefit of 24/7 access to a live help desk with technicians who understand your entire environment.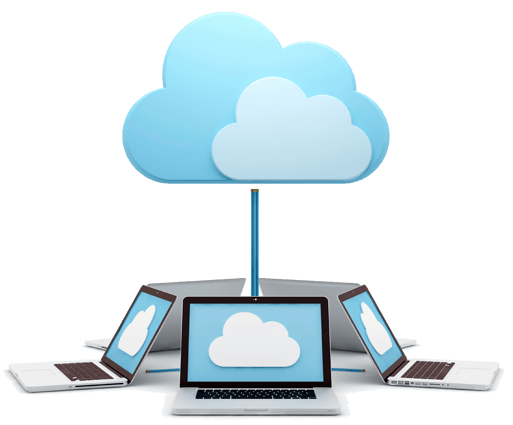 Why Are Many Businesses Turning To DaaS?
There are many reasons why businesses are now looking at DaaS solutions.
Managing remote employees can be challenging, as they often use all sorts of different devices with various operating systems and applications to access company data. Sometimes these are company devices, but just as often they could be personal devices such as tablets and smartphones.
This can cause serious security challenges, especially for companies who must abide by strict industry regulations when it comes to managing their data.
With everyone working all over the place, how can they ensure all of their files and applications are stored in one central location and not on the user's device, that everyone has access to the latest, consistent data, and most importantly, how do they make sure that all this priceless data is secure?
DaaS provides a centrally managed, cloud-based remote working environment that solves most of those challenges.
How Does DaaS Work?
In the past, setting up a working network with tens, hundreds or even thousands of computers meant installing and maintaining desktop software to each machine. Users, for the most part, were free to download and store any applications and data on their devices that they wanted.
With the DaaS model, a virtual - yet familiar - desktop is presented to each user's computer (or other device) over the network from remote servers in the cloud. There is minimal installation and set up, and each employee will be given a log in to this central point to access their cloud computing desktop.
All your organization's applications and files are now stored "in the cloud", giving everyone access to company data they need anytime, anywhere, from any device.
It no longer matters if employees use a company-owned computer, or a personal device such as a tablet or smartphone. Users can only access company applications, services and data through the DaaS virtual desktop services. No company data resides on the user's devices, which can easily be lost or stolen.
DaaS cloud computing ultimately delivers a simplified computing experience for users that is consistent across all devices, while enabling centralized control and integrated security.
Types of DaaS Deployments
Choosing the best DaaS deployment relies on knowing the benefits and issues associated with the various technical implementations.
One of the most well known DaaS solutions is Microsoft Remote Desktop Services (RDS). RDS generally works best with PCs, but it can work from a Mac as well. Users will be presented with a familiar looking Windows experience, which many consider a benefit.
Another alternative is Azure Virtual Desktop, once known as Windows Virtual Desktop, a Microsoft Azure-based system for virtualizing Windows operating systems.
While RDS and Azure Virtual Desktop are similar, they are not identical. You can read more about the differences between RDS and Azure Virtual Desktop here.
There are many other remote access technologies out there, but another well-know solution you may have heard of is Virtual Desktop Infrastructure (VDI.)
Both RDS and VDI can be hosted in your own environment, a data center (on owned or rented equipment), or on public cloud resources. You should employ a trusted IT advisor to help guide you on what may be best for your specific business needs.
Key differences between RDS and VDI
When using RDS, all users log into the same server interface. This means that all the resources are shared between the users who are logged into the system. Although your remote desktop may look and feel like your normal PC, the truth is you are running a virtual application that constantly delivers data back and forth over your internet connection.
In some cases, this could cause poor performance. There are many ways to address this, including educating users on the best way to use RDS. If you want to pick up some tips and tricks on exactly how to do this, take a read of our article "5 Tips For Your Best Remote Desktop Service (RDS) Experience."
You should also consult with your IT provider who will have technical suggestions for how you can improve your RDS performance.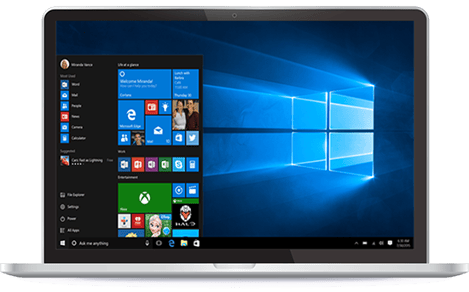 Key Benefits of Desktop As A Service
Here's a short list of some of the major benefits of DaaS:
Predictable Monthly Costs. The cost of a DaaS solution is based on many factors, so while it can be less expensive, it is not always depending on your implementation. But for most, it is in fact more cost effective and has the added bonus of being a predictable operating expense.
Fully Redundant Backups. With DaaS, fully redundant backups will ensure that your data is never lost. You no longer have to worry about hard drive failures, human error, or even natural disasters.
Easy to Use. DaaS can offer a familiar user interface, such as Windows, which means there is little to no training required.
Anywhere Access. Employees can access files and applications from just about anywhere, from their desktops, laptops and mobile devices using a secure connection.
Completely Managed For You. DaaS is a cost-effective way to provide a completely secure environment that is managed for you. Make sure your provider includes 24/7 help desk services to ensure top productivity!
Is DaaS Right For Your Company?
Desktop as a Service, cloud computing, virtual desktop hosting...these terms seem confusing, but don't let the lingo and acronyms deter you.
A whole new way of working is right at your doorstep, providing fully redundant backups, predictable monthly pricing, increased security and world-class customer support.
However, keep in mind that DaaS is not for everyone!
Many companies may already be quite happy using public cloud services such as Microsoft 365, Salesforce, BambooHR, and many more. They feel their employees are well trained on the company's IT and security policies and understand best practices.
A DaaS environment might also feel a bit restricting to employees who are used to being able to access any application they want, or download and use specific tools they may need at a moment's notice.
The flip side is companies who are concerned about being able to securely manage their environment.
This is particularly true for those who must abide by strict industry regulations, including financial firms, legal firms, government contractors, and others. For these types of companies, DaaS can be an absolute necessity.
Our best advice is to be sure to talk to a reputable cloud IT consultant before you make the big decision to switch to DaaS!
Video Summary: The 5 Key Benefits of DaaS