In an era where technology is rapidly advancing, it is crucial for businesses to stay ahead of the curve. With this in mind, we recently hosted an exciting event we named "Uncorking the Next Generation of Tech."
This event brought together industry leaders, experts, and Ntiva clients to explore the cutting-edge topics of AI, cybersecurity, digital transformation, and more. Beyond the engaging discussions, we added many elements of fun by incorporating a wine tasting session and a delectable dining experience.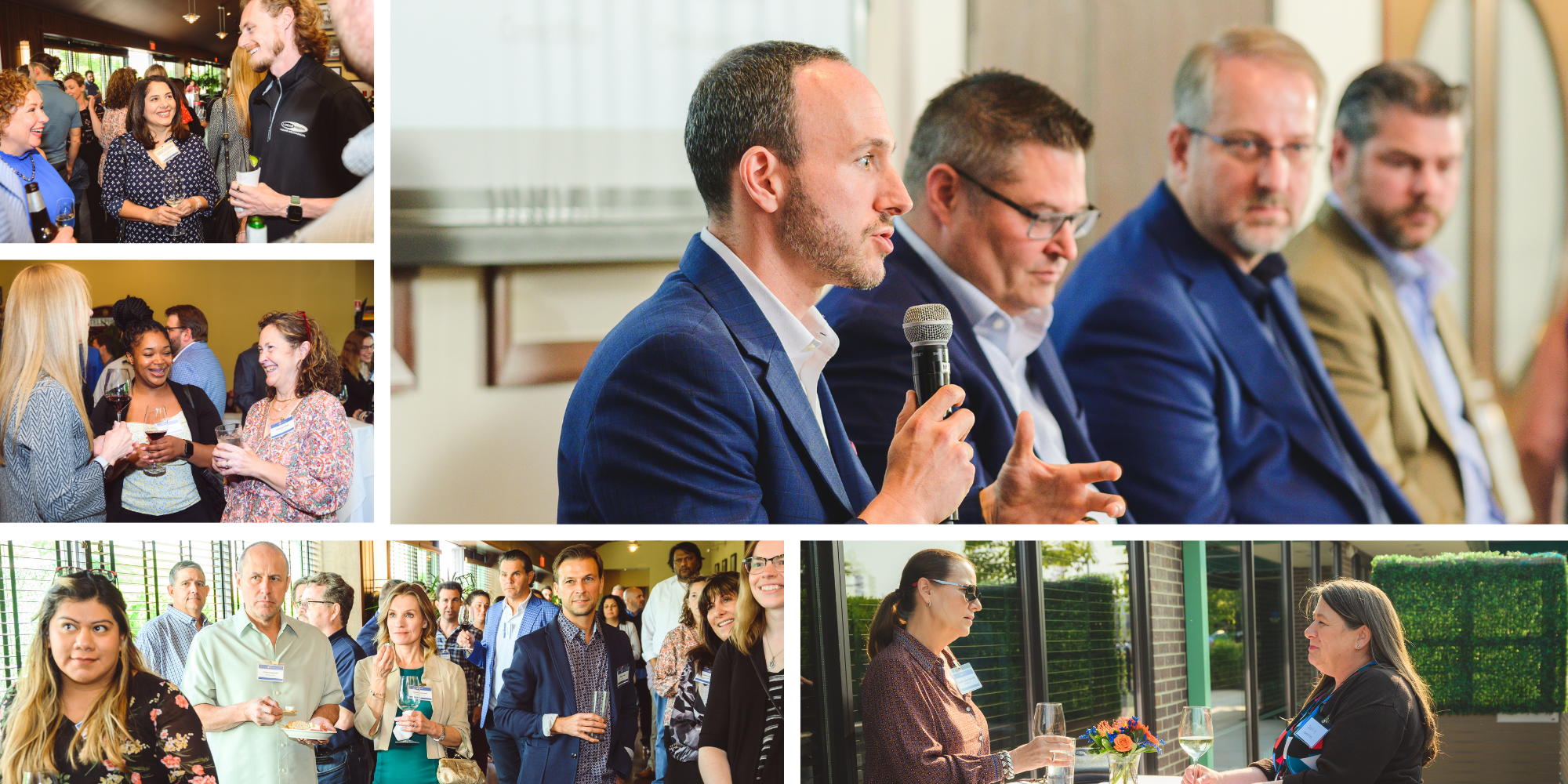 The event, held at the renowned Gibson's Bar & Steakhouse, kicked off with an air of anticipation as attendees mingled and networked with like-minded professionals. The ambiance was set by the presence of a sommelier, ready to guide the participants through an exquisite wine tasting journey. Amidst the clinking of glasses and the indulgence in hors d'oeuvres, lively conversations unfolded, creating an atmosphere for insightful discussions and knowledge sharing.
The main highlight of the evening was the "Preparing Your Business for the Tech-Driven Future" panel discussion featuring esteemed speakers, including Ntiva's CEO, Steven Freidkin, and CCO, Kevin Doyle, in addition to ConnectWise's VP of Global Security Sales, Jay Ryerse, and Datto's VP of Business Development, Michael DePalma.
Their expertise was on full display as they delved into the intricacies of AI, cybersecurity, digital transformation and more. From the potential of AI to revolutionize industries to the importance of robust cybersecurity measures, the discussions were enlightening and thought-provoking.
To add an element of excitement, we incorporated a raffle portion into the event. Ntiva Account Managers drew names from a bowl, and seven lucky winners were awarded delightful gifts. The prizes ranged from a sleek mini fridge to a bamboo BBQ set, an Ntiva-branded picnic backpack, Gibson's gift cards, a Gibson's signature knives and seasoning set and more!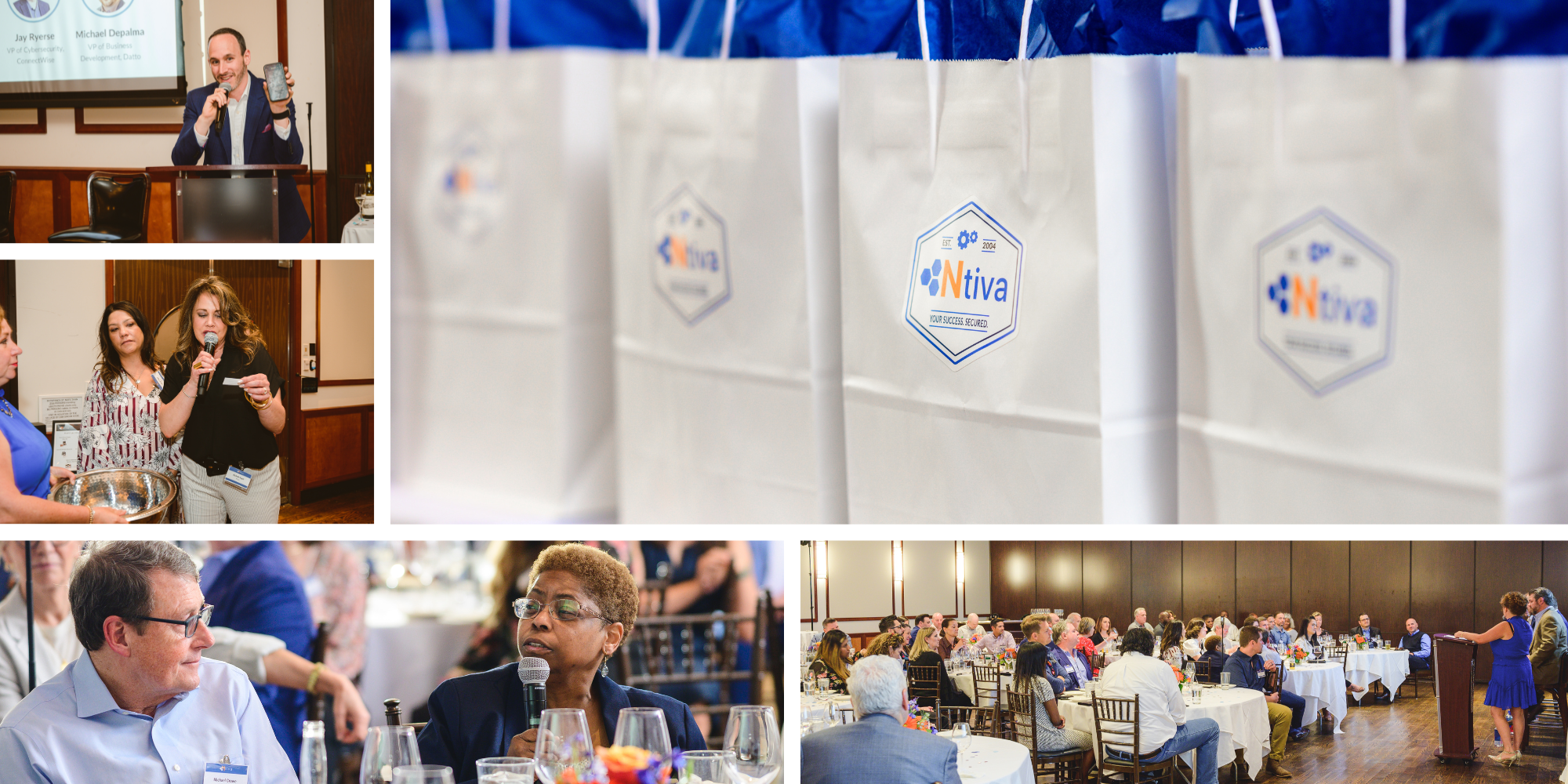 The event was a resounding success, with a great turnout and positive feedback from those who attended. Participants not only acquired invaluable knowledge in the ever-evolving world of technology, but they also had the opportunity to connect with industry peers, establish meaningful relationships, and foster collaborations.
As technology continues to shape the future of business, it is through events like these that we aim to empower our clients to thrive in the tech-driven landscape.
We extend our heartfelt gratitude to all the attendees, speakers, and partners who made this event a remarkable experience.
As we uncorked the future of tech, we look forward to many more endeavors that will continue to pave the way for a brighter and more interconnected future in the world of technology.