On September 28th, Ntiva hosted a fun and interactive client appreciation event called "Tech & Tonic With A Twist of AI" at the Pinery on the Hill in Colorado Springs, CO.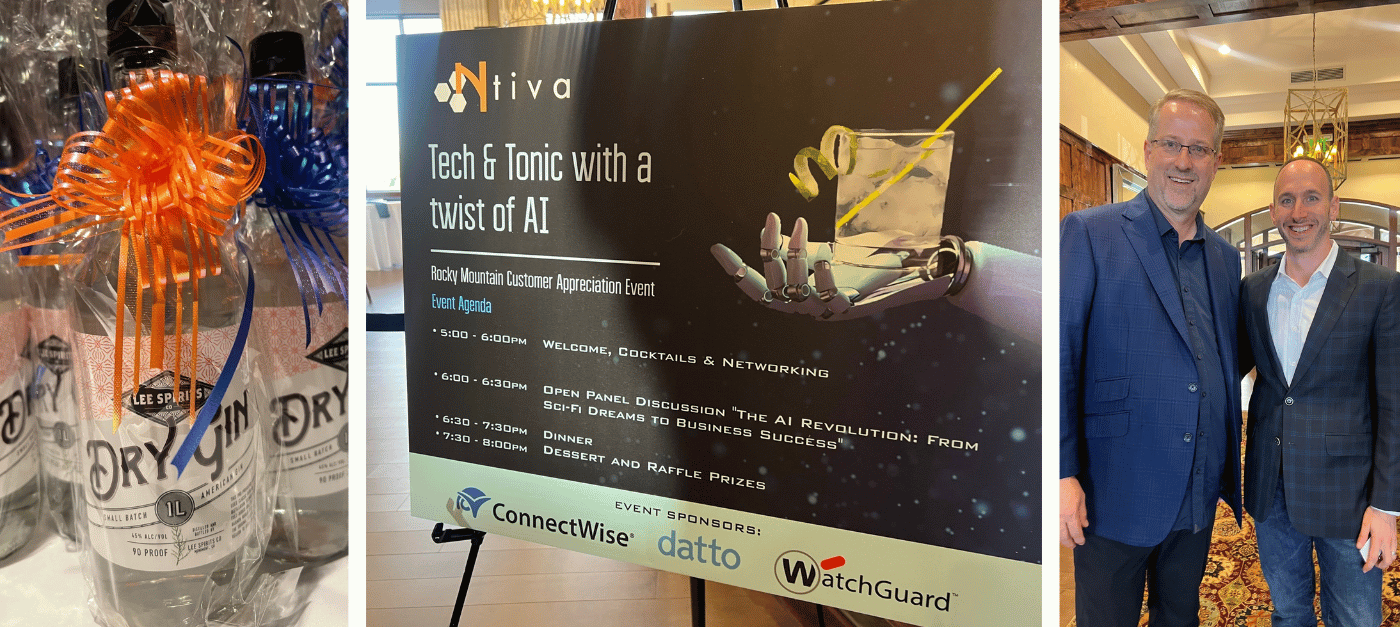 This event gathered industry leaders, experts, and our valued Ntiva clients to have fun, enjoy great food and drink, as well as participate in a panel on a very hot topic - Artificial Intelligence (AI).
To give this event an interesting little "twist" we invited the locally-renowned Lee Spirits, a craft gin producer, to join us. They gave us a fantastic lesson on the history of gin, shared their secrets for crafting the perfect gin cocktail (anyone up for a martini?), and, of course, treated us to their extraordinary beverages.
The panel discussion on the exciting world of AI was well received, as we explored its impact on our clients, the business landscape in general, and how Ntiva itself is leveraging AI to improve operations.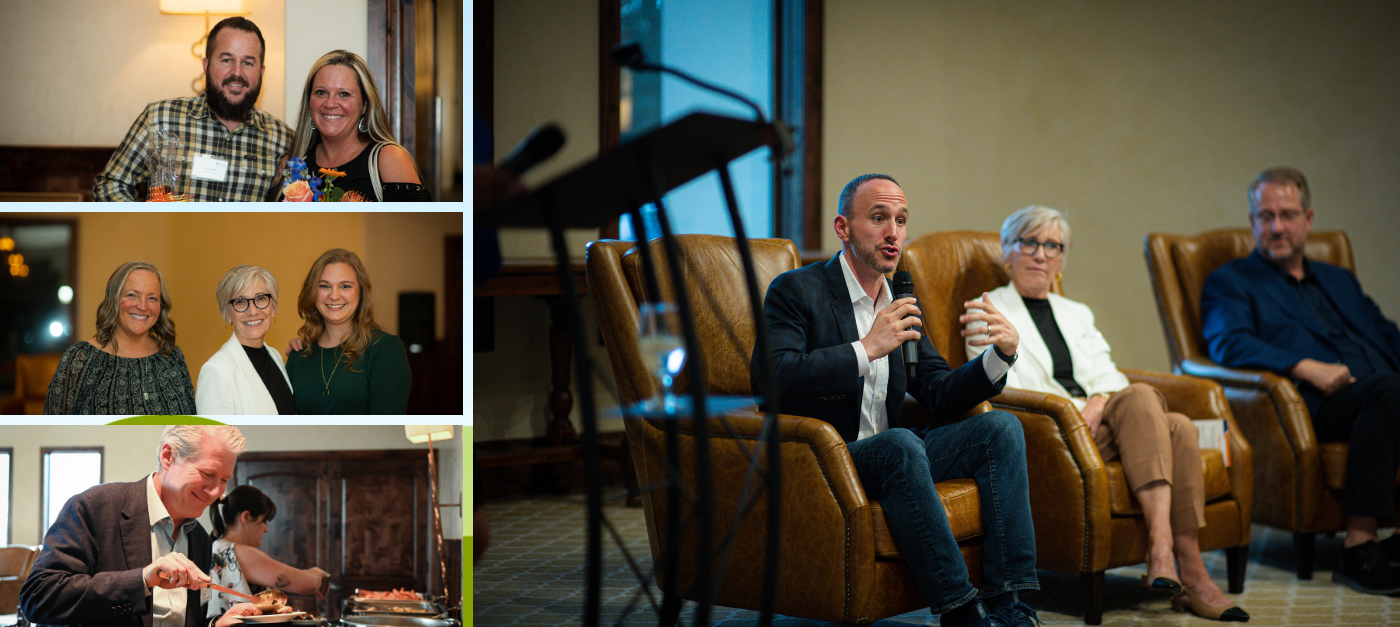 The Q&A session that followed was a goldmine of insightful questions and real-life experiences, with attendees sharing their thoughts on the practical applications of AI in their respective fields.
To end the evening on a high note, we held a fun raffle draw. Congratulations to all the lucky winners who walked away with some fabulous prizes! And of course, as a token of our appreciation, everyone received a delightful thank-you gift as they departed.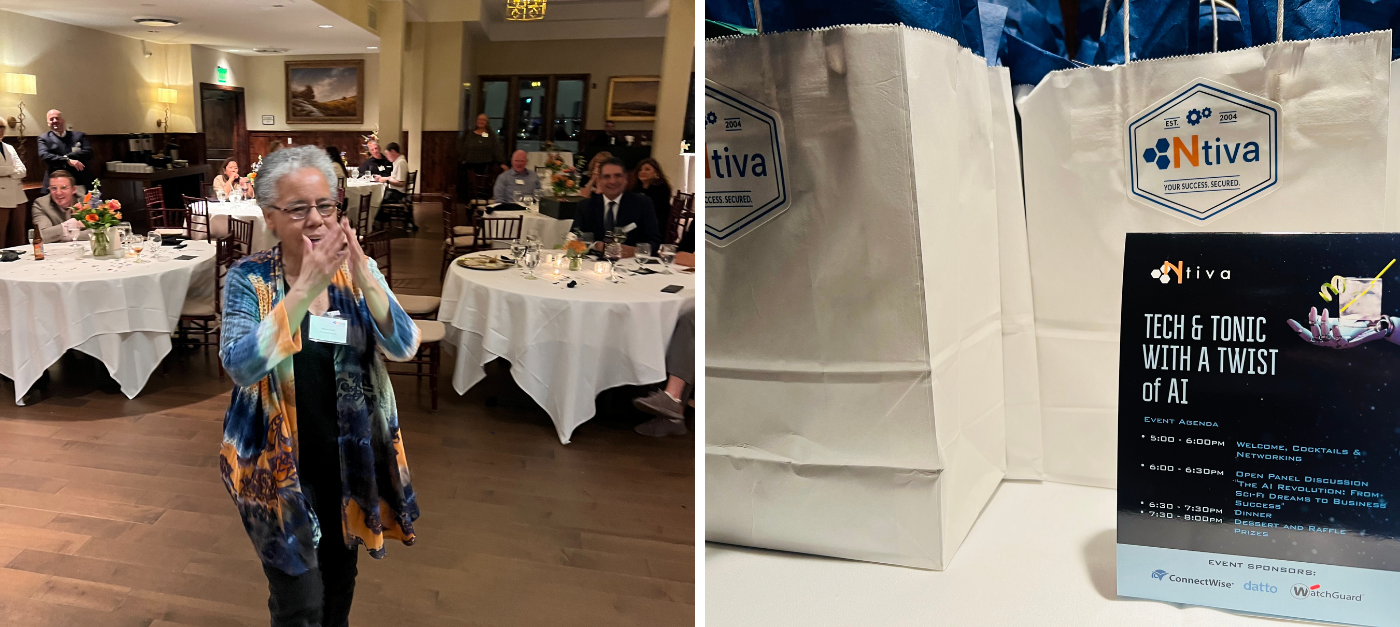 As technology keeps zooming ahead, it's events like these that give us a chance to empower our clients and help them thrive in this tech-driven world.
Thanks so much to everyone who attended! If you missed it, we hope to see you at the next event!