CMMC 3.3: Audit and Accountability
Available to watch
About This Webinar
Explore the crucial topic of "Audit and Accountability" within the CMMC 2.0 framework. In this webinar, we'll cover the nine key practices in this category, providing a clear understanding of their requirements. Discover how to effectively manage audit logs, trace user actions, and stay on top of logged events. Learn how to set up alerts for any logging issues, ensure accurate time synchronization, and find out how to protect audit data as well as limit access to privileged users.
Agenda
Understanding Audit And Accountability
Nine Key Practices Unpacked
Practical Implementation
Your Path To CMMC Compliance Success
Subscribe Here!
Get the latest webinars delivered to your inbox.
Meet Your Hosts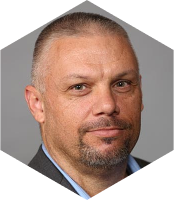 Dr. Jerry Craig.
Jerry is Ntiva's Sr. Director of Security and CISO, offering more than 20 years in the IT and cybersecurity industry. Certified CISO, CISSP and CCSP, Jerry also serves part-time as Adjunct Professor in the University of Maryland Global Campus.