CMMC 3.2: Awareness, Training, and Personnel Security
Available to watch
About This Webinar
Discover essential insights for achieving Cybersecurity Maturity Model Certification (CMMC) with a focus on cybersecurity awareness, training, and personnel security. As CMMC shifts to the Department of Defense, expect more organizations to undergo CMMC Assessments. Embrace the idea that you might be audited, even if your contract doesn't mandate it.
Agenda
Introduction To CMMC
Key Focus Areas Of CMMC Compliance
Practical Strategies For CMMC Implementation
Preparing For A CMMC Audit
Subscribe Here!
Get the latest webinars delivered to your inbox.
Meet Your Hosts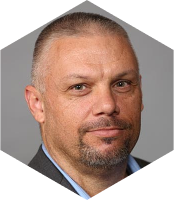 Dr. Jerry Craig.
Jerry is Ntiva's Sr. Director of Security and CISO, offering more than 20 years in the IT and cybersecurity industry. Certified CISO, CISSP and CCSP, Jerry also serves part-time as Adjunct Professor in the University of Maryland Global Campus.