About This Webinar
Discover the 'Zero Trust Security Model' in our insightful cybersecurity webinar. Learn why it's a vital defense strategy in today's evolving threat landscape, and explore its importance in protecting against cyberattacks, reducing risk, and enhancing control in various organizational contexts. Join us on the path to securing your digital assets!
Agenda
Introduction To Zero Trust
Importance Of Zero Trust
Zero Trust Issues And Limitations
Evaluating The Cost Of Zero Trust
Subscribe Here!
Get the latest webinars delivered to your inbox.
Meet Your Hosts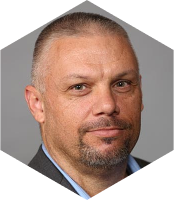 Dr. Jerry Craig.
Jerry is Ntiva's Sr. Director of Security and CISO, offering more than 20 years in the IT and cybersecurity industry. Certified CISO, CISSP and CCSP, Jerry also serves part-time as Adjunct Professor in the University of Maryland Global Campus.