Configuration and Change Management: Why You Need It
Available to watch
About This Webinar
Change and/or configuration management systems always seem to fall on the back burner while businesses are growing. Discover the importance of Change Management Programs in our informative webinar. Learn how to document and manage modifications in your digital environment, ensuring compliance, cybersecurity, and efficiency. Prepare your business for the demands of auditors and streamline your processes. Don't wait; watch the full recording now.
Agenda
What It Is & Why It Is Important
What Comprises A Change / Configuration Management Program?
Typical Control Language
Compliance vs. Security
Examples Of Compliance vs. Security
Tying Compliance & Security To CM
Next Steps & Challenges
Q&A
Subscribe Here!
Get the latest webinars delivered to your inbox.
Meet Your Hosts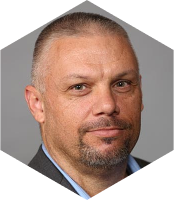 Dr. Jerry Craig.
Jerry is Ntiva's Sr. Director of Security and CISO, offering more than 20 years in the IT and cybersecurity industry. Certified CISO, CISSP and CCSP, Jerry also serves part-time as Adjunct Professor in the University of Maryland Global Campus.