Unleash the Magic of Microsoft Collaborative Document Editing
Available to watch
About This Webinar
This webinar explores Microsoft's collaborative tools, including SharePoint, Teams, and OneDrive, for seamless document co-authoring. It covers cloud storage benefits, co-authoring advantages, and the choice between web and desktop versions. The webinar offers essential tips for effective co-authoring and version control, while also acknowledging and addressing limitations. It concludes by highlighting Microsoft's toolkit as a powerful solution for enhanced collaboration and productivity in the workplace.
Agenda
Introduction
Microsoft Collaborative Tools
Document Co-Authoring
Co-Authoring Tips
Co-Authoring Limitation
Subscribe Here!
Get the latest webinars delivered to your inbox.
Meet Your Hosts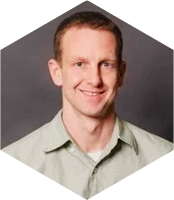 Ted Brown
Ted Brown is Ntiva's Director of Product Management, our go-to guy for all things product related and our certified Microsoft expert. With over 20 years in the IT industry, Ted has seen and done it all. Don't miss these live sessions where you have free access to Ted's incredible expertise!