About This Webinar
Most people associate security breaches with people outside their organization. But some of the biggest threats can come from your own employees, even if they aren't intentional. In this webinar, we discuss insider threats, give some examples, and go over strategies to help you mitigate them.
Agenda
Definition Of Insider Threats

IT Sabotage Example: Logic Bomb

Fraud Example: Fake Email Addresses

Intellectual Property And Behavioral Patterns

Mitigation Strategies: Best Practices
Subscribe Here!
Get the latest webinars delivered to your inbox.
Meet Your Hosts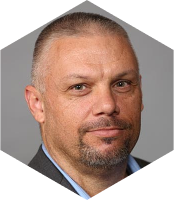 Dr. Jerry Craig.
Jerry is Ntiva's Sr. Director of Security and CISO, offering more than 20 years in the IT and cybersecurity industry. Certified CISO, CISSP and CCSP, Jerry also serves part-time as Adjunct Professor in the University of Maryland Global Campus.