The Ins and Outs of Microsoft Azure Virtual Desktop
Available to watch
About This Webinar
Unlock the potential of Azure Virtual Desktop (AVD) in our comprehensive webinar. If your organization relies on Microsoft Windows at the enterprise level, you likely have questions about AVD. Understand how it works, its distinctions from Remote Desktop Services and Windows 365, and why it's better. Dive into the core components, explore AVD versus Remote Desktop Services and Windows 365, and learn how AVD can transform your team's remote desktop experience.
Agenda
Introduction
Key Terms
AVD Components
AVD vs. RDP
AVD vs. Windows 365
Demo
Subscribe Here!
Get the latest webinars delivered to your inbox.
Meet Your Hosts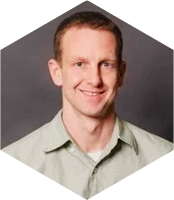 Ted Brown
Ted Brown is Ntiva's Director of Product Management, our go-to guy for all things product related and our certified Microsoft expert. With over 20 years in the IT industry, Ted has seen and done it all. Don't miss these live sessions where you have free access to Ted's incredible expertise!