SaaS Alerts: Account Monitoring to Keep Business Data Safe
Available to watch
About This Webinar
Have you ever had one of those heart-stopping moments where you realize your account is being used by someone else? Discover how SaaS Alerts can safeguard your data and thwart cybersecurity breaches in our enlightening webinar. Learn about real-world examples and the pillars of a robust SaaS Alert program. Don't wait until it's too late, watch the full recording now and fortify your cybersecurity defenses!
Agenda
Introduction
What is SaaS Alerts
Why Do I Need SaaS Alerts
SaaS Alerts - Logging
SaaS Alerts - Alerts
SaaS Alerts - Respond
SaaS Alerts - Reporting
Subscribe Here!
Get the latest webinars delivered to your inbox.
Meet Your Hosts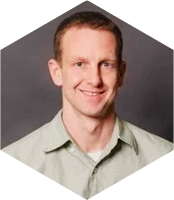 Ted Brown
Ted Brown is Ntiva's Director of Product Management, our go-to guy for all things product related and our certified Microsoft expert. With over 20 years in the IT industry, Ted has seen and done it all. Don't miss these live sessions where you have free access to Ted's incredible expertise!