Penetration Testing: What is it and Why is it Important?
Available to watch
About This Webinar
Penetration testing is the best way to know that your organization's data is secure, with no overlooked vulnerabilities or forgotten loopholes to allow your data to be accessed by an outside threat. Unlock the secrets of penetration testing in our informative webinar. Learn how to secure your organization's data by identifying vulnerabilities and fortifying your defenses against cyber threats. Find out why partnering with a cybersecurity firm is crucial for this essential process.
Agenda
What It Is
Why It Is Important
Testing Methods & Types
Issues & Limitations
Cost Components
Q&A
Subscribe Here!
Get the latest webinars delivered to your inbox.
Meet Your Hosts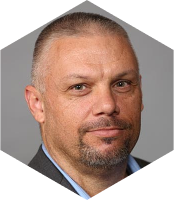 Dr. Jerry Craig.
Jerry is Ntiva's Sr. Director of Security and CISO, offering more than 20 years in the IT and cybersecurity industry. Certified CISO, CISSP and CCSP, Jerry also serves part-time as Adjunct Professor in the University of Maryland Global Campus.