Passwords - The Policies and Procedures You Need
Available to watch
About This Webinar
Passwords might be the only thing standing in the way of a huge, expensive data breach for your company. But you'd be shocked how many are easy to crack. In this webinar, we'll discuss common password safety strategies, their hidden vulnerabilities, and what you can do to keep your data safe.
Agenda
Multifactor Authentication
Typical Password Policies
Password Best Practices
What About The Dark Web?
Q&A
Subscribe Here!
Get the latest webinars delivered to your inbox.
Meet Your Hosts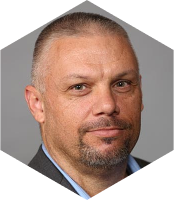 Dr. Jerry Craig.
Jerry is Ntiva's Sr. Director of Security and CISO, offering more than 20 years in the IT and cybersecurity industry. Certified CISO, CISSP and CCSP, Jerry also serves part-time as Adjunct Professor in the University of Maryland Global Campus.