About This Webinar
Unlock the full potential of Microsoft Outlook with these expert tips. Optimize your Microsoft 365 licensing, simplify email organization, streamline scheduling, and use keyboard shortcuts to boost efficiency. Secure your data with third-party backup, and enhance your team's productivity with Ntiva's Microsoft 365 training. Elevate your Outlook experience and supercharge your productivity with these essential tips.
Agenda
Optimize Microsoft 365 Licensing For Cost-Efficiency
Simplify Email Organization For Greater Productivity
Harness The Power Of Outlook's Scheduling Assistant
Boost Your Efficiency With Keyboard Shortcuts And Data Backup
Subscribe Here!
Get the latest webinars delivered to your inbox.
Meet Your Hosts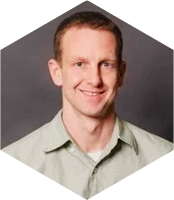 Ted Brown
Ted Brown is Ntiva's Director of Product Management, our go-to guy for all things product related and our certified Microsoft expert. With over 20 years in the IT industry, Ted has seen and done it all. Don't miss these live sessions where you have free access to Ted's incredible expertise!