Navigating the Future with Microsoft 365 Copilot
Available to watch
About This Webinar
Join Ntiva's Microsoft expert, Ted Brown, for a deep dive into the brand new Microsoft 365 Copilot, the AI tool that will help you increase your productivity and skills in Microsoft 365!
Agenda
Introduction

​

MS 365 Copilot General Availability

​

MS 365 Copilot 2024

​

What is MS 365 Copilot

​

MS 365 Copilot in Office 365

​

MS 365 In Action

​

MS Bing & Windows 11 Copilot

​
Subscribe Here!
Get the latest webinars delivered to your inbox.
Meet Your Hosts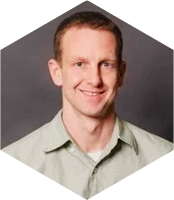 Ted Brown
Ted Brown is Ntiva's Director of Product Management, our go-to guy for all things product related and our certified Microsoft expert. With over 20 years in the IT industry, Ted has seen and done it all. Don't miss these live sessions where you have free access to Ted's incredible expertise!