Navigating Cyber Insurance: Everything You Need to Know
Available to watch
About This Webinar
Cyber insurance is more important than ever, but many don't understand how much coverage they need, what is covered, and how the claims process works. Understand the intricacies of cyber insurance in this robust webinar. Learn about policy essentials, premiums, deductibles, and more to protect your business from the growing threat of cyberattacks. Ensure your company meets the necessary standards for insurance coverage while keeping your costs manageable.
Agenda
What It Is & Why It Is Important
Understanding What Is Covered
Understanding The Claims Filing Process
Understanding Premiums & Deductibles
Prep Work Needed
Expectations for Security Posture Improvements
Q&A
Subscribe Here!
Get the latest webinars delivered to your inbox.
Meet Your Hosts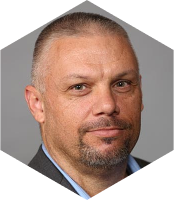 Dr. Jerry Craig.
Jerry is Ntiva's Sr. Director of Security and CISO, offering more than 20 years in the IT and cybersecurity industry. Certified CISO, CISSP and CCSP, Jerry also serves part-time as Adjunct Professor in the University of Maryland Global Campus.