About This Webinar
Unleash the potential of streamlined workflows with our Microsoft Power Automate webinar. Explore how Power Automate revolutionizes efficiency within the broader Power Platform ecosystem, alongside applications like Power BI, Power Apps, Power Virtual Agents, and Power Pages. Discover how automation simplifies repetitive tasks, enhances data processing, and empowers users to create applications without coding expertise. Learn about key aspects of the Microsoft Power Platform, including data connectors, AI Builder, and Dataverse.
Agenda
Introduction
Power Platform Overview
Power Automate
Demo
Subscribe Here!
Get the latest webinars delivered to your inbox.
Meet Your Hosts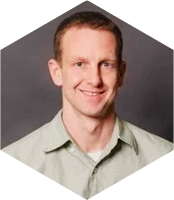 Ted Brown
Ted Brown is Ntiva's Director of Product Management, our go-to guy for all things product related and our certified Microsoft expert. With over 20 years in the IT industry, Ted has seen and done it all. Don't miss these live sessions where you have free access to Ted's incredible expertise!