Microsoft OneNote: Note Taking in the 365 Cloud
Available to watch
About This Webinar
Microsoft OneNote is a hidden gem in the Office 365 suite that can transform the way you manage notes and tasks. This webinar delves into the underutilized features of OneNote, from organizing your notes with notebooks, sections, and pages to harnessing dictation for efficient voice-to-text conversion. Discover the time-saving power of OneNote templates and seamless integration with other Office 365 apps. Learn to share notebooks securely within your organization, utilizing Microsoft Teams for efficient collaboration.
Agenda
Introduction
Get to Know Your OneNote
Subscribe Here!
Get the latest webinars delivered to your inbox.
Meet Your Hosts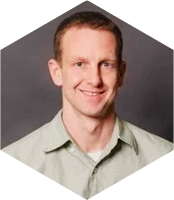 Ted Brown
Ted Brown is Ntiva's Director of Product Management, our go-to guy for all things product related and our certified Microsoft expert. With over 20 years in the IT industry, Ted has seen and done it all. Don't miss these live sessions where you have free access to Ted's incredible expertise!