Microsoft Intune: The Powerful MDM Tool Your Business Needs
Available to watch
About This Webinar
Discover how Microsoft Intune streamlines mobile device management and application management for enhanced security. Learn how this versatile cloud-based service ensures comprehensive control over devices, data protection, and access policies within your organization's Microsoft 365 environment.
Agenda
Introduction
Key Terms
What Is Intune
When A Device Is Enrolled
Mobile Application Management
Windows 10/11 Features
Intone With Conditional Access
Subscribe Here!
Get the latest webinars delivered to your inbox.
Meet Your Hosts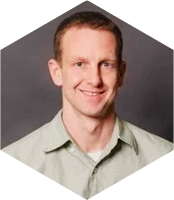 Ted Brown
Ted Brown is Ntiva's Director of Product Management, our go-to guy for all things product related and our certified Microsoft expert. With over 20 years in the IT industry, Ted has seen and done it all. Don't miss these live sessions where you have free access to Ted's incredible expertise!