About This Webinar
Microsoft Autopilot provides a way to set up and pre-configure new devices, getting them ready for use. It provides almost a zero-touch deployment, so you can obtain business devices and have them appropriately configured to your business needs, before shipping them to the end users. In this webinar, we'll look at how devices are traditionally deployed, and you'll see first-hand how Autopilot enables accurate deployment at scale with minimal user interaction, accelerating the process while also improving outcomes.
Agenda
Introduction

Key Terms

Traditional Device Deployment

Modern Device Deployment

Autopilot Deployment Cycle

Demo
Subscribe Here!
Get the latest webinars delivered to your inbox.
Meet Your Hosts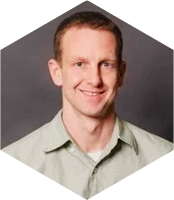 Ted Brown
Ted Brown is Ntiva's Director of Product Management, our go-to guy for all things product related and our certified Microsoft expert. With over 20 years in the IT industry, Ted has seen and done it all. Don't miss these live sessions where you have free access to Ted's incredible expertise!