Microsoft 2022 Price Hikes Explained
Available to watch
About This Webinar
Unravel the Microsoft 2022 Pricing Updates: Join our webinar to decode the transition to the New Commerce Experience (NCE) and uncover its impact on Microsoft 365 and Office 365 products for your business. Learn about pricing changes, subscription options, and time-sensitive promotions. Stay ahead of the curve – watch now!
Agenda
Understanding The Microsoft 365 Price Changes
Demystifying The New Commerce Experience (NCE)
Exploring NCE Payment Options And Subscription Terms
Leveraging Time-Sensitive Promotions For Cost Savings
Subscribe Here!
Get the latest webinars delivered to your inbox.
Meet Your Hosts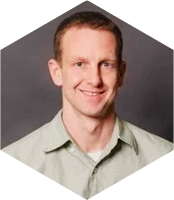 Ted Brown
Ted Brown is Ntiva's Director of Product Management, our go-to guy for all things product related and our certified Microsoft expert. With over 20 years in the IT industry, Ted has seen and done it all. Don't miss these live sessions where you have free access to Ted's incredible expertise!