Mastering Advanced Security in Microsoft 365
Available to watch
About This Webinar
This webinar highlights Microsoft Purview, a powerful tool for enhancing data security in organizations. It focuses on implementing a Zero Trust security framework and emphasizes the importance of safeguarding sensitive data. The webinar covers the five key pillars of Purview, which include data classification, information protection, data loss prevention, insider risk management, and data governance. By leveraging these features, organizations can ensure comprehensive data protection in the face of evolving cyber threats.
Agenda
Introduction
Zero Trust Data Protection
Data Classification
Information Protection
Data Loss Prevention
Insider Risk Management
Data Governance
Subscribe Here!
Get the latest webinars delivered to your inbox.
Meet Your Hosts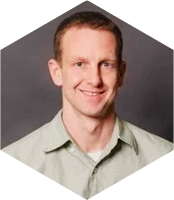 Ted Brown
Ted Brown is Ntiva's Director of Product Management, our go-to guy for all things product related and our certified Microsoft expert. With over 20 years in the IT industry, Ted has seen and done it all. Don't miss these live sessions where you have free access to Ted's incredible expertise!