It's Phishing Season - Don't Take the Bait!
Available to watch
About This Webinar
Every day, innocent people are fooled by phishing attacks, inadvertently giving criminals access to sensitive data. And the attacks are getting more and more sophisticated, impersonating employers, suppliers, tech support, and even government officials. Discover the different types of spear phishing attacks that may show up in your inbox. And, discover what you can do to spot them – and stop them.
Agenda
Introduction

Examples Of Phishing Attacks

The Danger Of Fake Login Pages
How To Avoid Falling For Phishing
Subscribe Here!
Get the latest webinars delivered to your inbox.
Meet Your Hosts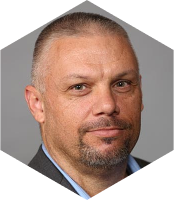 Dr. Jerry Craig.
Jerry is Ntiva's Sr. Director of Security and CISO, offering more than 20 years in the IT and cybersecurity industry. Certified CISO, CISSP and CCSP, Jerry also serves part-time as Adjunct Professor in the University of Maryland Global Campus.