About This Webinar
Discover a consistent, secure, and productive experience with insights into the new Start Menu, Snap Assist, Widgets, integrated voice typing, and the seamless integration of Microsoft Teams. Learn about enhanced security features like Trusted Platform Module, Virtualization-Based Security, Application Guard, and Credential Guard. Windows 11 ensures continuity with Windows 10 functionality, making your transition smooth and user-friendly.
Agenda
Introducing Microsoft Windows 11
Enhanced Productivity And Collaboration
Fortified Security Features
Smooth Transition From Windows 10 To Windows 11
Subscribe Here!
Get the latest webinars delivered to your inbox.
Meet Your Hosts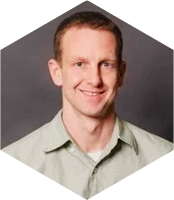 Ted Brown
Ted Brown is Ntiva's Director of Product Management, our go-to guy for all things product related and our certified Microsoft expert. With over 20 years in the IT industry, Ted has seen and done it all. Don't miss these live sessions where you have free access to Ted's incredible expertise!