EDR/MDR Unveiled: Unmasking These Cyber Superheroes
Available to watch
About This Webinar
This webinar provides valuable insights into the world of cybersecurity, offering a clear understanding of EDR, MDR, and SOC services. It highlights their roles in fortifying digital security and explains their significance in tackling evolving cyber threats. The webinar takes a deep dive into the terminology, benefits, and real-world applications of these services, shedding light on their pivotal roles in safeguarding organizations. It also offers guidance on how to shop for security products and services, emphasizing the importance of customization and clarity when making choices. In conclusion, the webinar presents EDR, MDR, and SOC services as the cyber superstars that protect digital boundaries and enable IT staff to focus on strategic initiatives.
Agenda
What Are EDR & MDR?
Technology/Product/Service Overview
Advanced Protection Options
The Role Of The SOC
Key Takeaways
Q&A
Subscribe Here!
Get the latest webinars delivered to your inbox.
Meet Your Hosts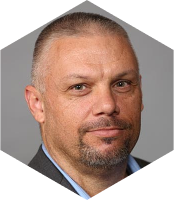 Dr. Jerry Craig.
Jerry is Ntiva's Sr. Director of Security and CISO, offering more than 20 years in the IT and cybersecurity industry. Certified CISO, CISSP and CCSP, Jerry also serves part-time as Adjunct Professor in the University of Maryland Global Campus.