Defender 365: How it Can Protect You and Your Business
Available to watch
About This Webinar
What's the best spam solution for your business? Discover the powerful capabilities of Microsoft Defender for Office 365 in this informative cybersecurity webinar excerpt. Learn how it safeguards your organization from spam, phishing, and various threats, ensuring robust security for your Office 365 environment.
Agenda
Introduction
Microsoft Defender for 365 Overview
Licensing Types
Security Layers
Admin Demo
End User Demo
Subscribe Here!
Get the latest webinars delivered to your inbox.
Meet Your Hosts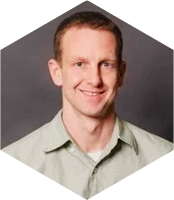 Ted Brown
Ted Brown is Ntiva's Director of Product Management, our go-to guy for all things product related and our certified Microsoft expert. With over 20 years in the IT industry, Ted has seen and done it all. Don't miss these live sessions where you have free access to Ted's incredible expertise!